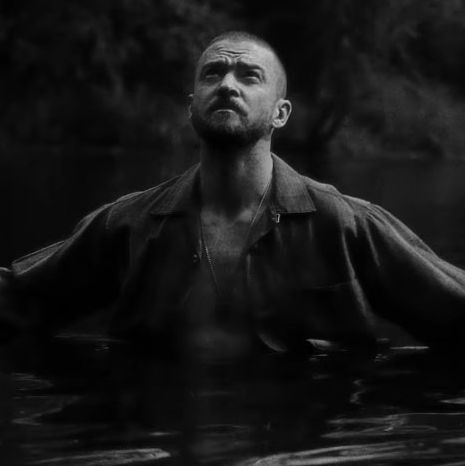 Photo: Youtube/Justin Timberlake
This week, Justin Timberlake announced his upcoming album, Man of the Woods, with a short promo video that cast him as an outdoorsman who enjoys running like a horse, running with a horse, and running in a big field under the vast American sky, presumably somewhere in the vicinity of horses. The album, which features production from Timbaland and the Neptunes, is due out next month. To tide us over, Timberlake has released "Filthy," his first single, as well as a handwritten track list which reads mostly like notes you might take the first time you go camping without your parents. There is not a song called "Beard," though there is one called "Flannel." Armed with very few other details, we decided to make some wild guesses about what this album might be about. Grab your rucksack.
"Filthy"
The only song we've actually heard, and seemingly written so Timberlake could perform it at the Super Bowl. Is it for the club? It's not especially filthy, and it's either a sign of what else is to come on Man of the Woods, or it's a total fake-out before Timberlake goes full wilderness bro for the remaining run time.
"Midnight Summer Jam"
A detailed look at the lengthy jam-making and canning process, which Justin was sure would only take the afternoon, but ended up going on well into the night. Also includes a disclaimer about the dangers of botulism.
"Sauce"
A song about pretending to enjoy whiskey.
"Man of the Woods"
A mission statement about Timberlake's newfound love of the outdoors that slowly reveals itself as a direct adaptation of the REI catalogue.
"Higher, Higher"
An inspirational song about how hard it was to find a good shooting location for the Man of the Woods promo video.
"Wave"
A song about surfing that accidentally got left on the album.
"Supplies"
A seven-minute ballad about the prepper movement.
"Morning Light" featuring A.K. (Alicia Keys)
A celebration of waking up early that quickly devolves into a tribute to afternoon naps because, Jesus, he's got a kid.
"Say Something" featuring C.S.
Timberlake loves pranks! In a surprising fake out, the "C.S." — previously thought to be country star Chris Stapleton — is actually Carlos Santana. This is a cover of "Smooth."
"Hers (Interlude)"
After years of not wearing flannel shirts, not even casually at home, Timberlake admires Jessica Biel's flannel and debates trying it on.
"Flannel"
Justin decides not to go to the trouble of trying on Jessica's flannel (buttons on the other side), and instead browses the internet trying to find his own. L.L. Bean's got some deals!
"Montana"
Timberlake sings about the first time he saw the film The Horse Whisperer. He thinks he wants to rewatch it but keeps putting it off because it's like three hours long.
"Breeze Off the Pond"
On his way to the woods, Justin goes to a Yankee Candle store.
"Livin' Off the Land"
A ten-minute jam session about whether or not you should eat that weird mushroom.
"The Hard Stuff"
Another song about pretending to enjoy whiskey.
"Young Man"
A duet with Timberlake's 2-year-old son, Silas. The harmonies are better than expected.