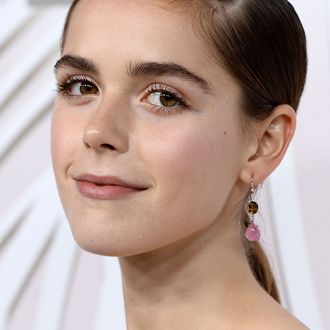 We always knew Sally Draper could curse people.
Photo: Amanda Edwards/WireImage
Sally Draper's rebellion against her mother has led her all the way to witchcraft. Mad Men's Kiernan Shipka has landed the role of Sabrina Spellman (the teenage witch) in Netflix's dark, edgy reboot based on the graphic novel Chilling Adventures of Sabrina. The show is written and produced by Roberto Aguirre-Sacasa, the man who brought you the hot teens (and parents) of Riverdale. The series originally meant for The CW until the network passed and Netflix picked it up instead. Netflix, we are begging you to cast January Jones in this series – maybe as a witch, or a victim of Sabrina's wiles, or even the voice of Salem the cat. Just get her in the show.