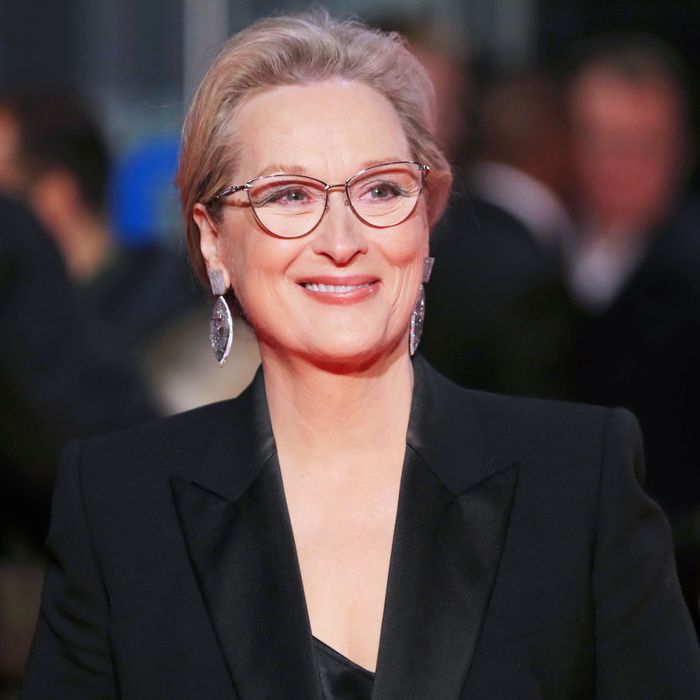 Photo: Daniel Leal-Olivas/AFP/Getty Images
Emmy winner Alexander Skarsgård has been staying vague about a possible return to Big Little Lies, but we know who will play Perry's mama: Meryl Streep.
HBO has announced that the three-time Oscar winner will be joining the show in season two as Mary Louis Wright. According to the casting breakdown, "concerned for the well-being of her grandchildren following her son Perry's death, Mary Louise arrives in Monterey searching for answers." No word on how much she'll figure into the new season, but expect a lot of Emmy-worthy standoffs between Celeste (Nicole Kidman) and her mother-in-law.
HBO announced last month that the seven-episode second season will be directed by Andrea Arnold (Transparent, I Love Dick) and written entirely again by David E. Kelley, based on a story by Liane Moriarty. Kidman and Reese Witherspoon are resuming their dual roles as stars of the show and executive producers.
In addition to Streep, producers are also casting for Celeste's nanny and the mayor of Monterey, according to a casting breakdown obtained by Vulture.