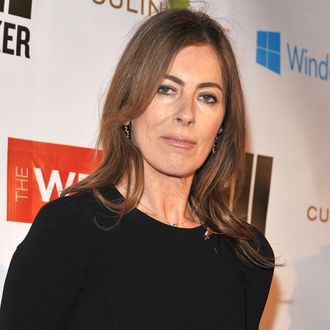 Kathryn Bigelow.
Photo: Angela Weiss/Getty Images
During Sunday night's NAACP Image Awards, director Kathryn Bigelow used her acceptance speech to denounce President Trump's reported recent comments regarding immigrants from Haiti, El Salvador, and African nations, Entertainment Weekly reports. Bigelow's film Detroit, which is about one deadly night during the city's 1967 riots and civil unrest, won this year's NAACP Image Award for Outstanding Independent Motion Picture. Bigelow brought up both the history depicted in the movie and contemporary parallels:
[Detroit] tells the story of events which took place at Detroit's Algiers Motel in 1967 as civil unrest erupted in many of our great American cities. The endemic racism, social inequality, and abuse of power which precipitated this tragedy persist today as real threats to our freedom and the integrity of our social fabric.




Given the racist and xenophobic views emanating from the White House this week, largely unchallenged in the halls of power, we must remain vigilant and uncompromising in demanding our leaders reflect our highest ideals as an inclusive democracy.
Last week the Washington Post reported that Trump, during a meeting in the Oval Office, asked lawmakers why they would advocate for immigrants from "shithole countries." Trump was reportedly speaking about those emigrating from Haiti, El Salvador, and African nations.