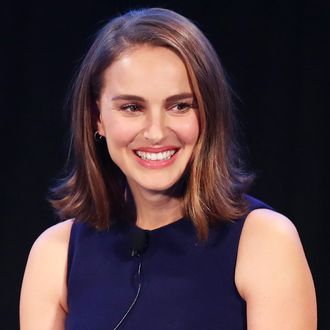 She never said she was a role model.
Photo: Joe Scarnici/Getty Images for Vulture Festival
More than a decade after she gifted the world with one of SNL's best digital shorts in 2006, Natalie Portman is coming back. Portman, whose sci-fi mystery Annihilation comes out on February 23, will host the show on February 3 with musical guest Dua Lipa, in what will be a really stellar night for severe brunettes. Brace for the inevitable skit in which a whole new set of rules is added to Dua Lipa's list of "New Rules." No more questions!