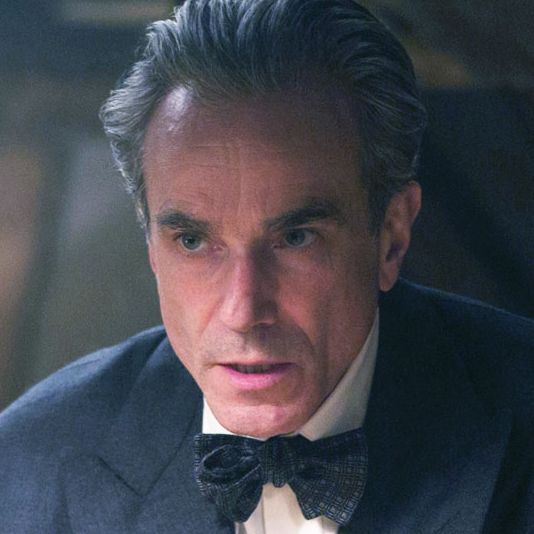 Photo: Focus Features/A24
The nominations for the 90th Academy Awards were announced this morning, and as always, they gave us plenty to discuss. Yes, films like Three Billboards Outside Ebbing, Missouri, The Shape of Water, Lady Bird, and Get Out snagged the lion's share of notable nominations, but there were still quite a few surprise faces, and some notable contenders left out in the cold. Here are some of the biggest snubs, surprises, and success stories.
Three Billboards missed in one shocking category
Three Billboards Outside Ebbing, Missouri popped up almost every place a Best Picture front-runner would want to be, except one: the Best Director category, a significant snub. Few thought Martin McDonagh could actually win in that category — most pundits have been predicting a split where The Shape of Water director Guillermo del Toro snags that trophy — but to be left out of the nominations entirely has got to sting. McDonagh is this year's Ben Affleck.
Phantom Thread scored!
I heard from so many Oscar voters that Phantom Thread was the last film they watched before voting, and it clearly paid off. The Paul Thomas Anderson film performed beyond its wildest dreams this morning, picking up six nominations, including a dark-horse nod for Best Supporting Actress candidate Lesley Manville (fuck us up, Cyril!), and we-didn't-dare-to-hope nods for Best Picture and Best Director.
James Franco was torpedoed
The Golden Globe–winning star of The Disaster Artist was thought to be a safe bet for a Best Actor nomination, until accusations of sexual misconduct surfaced just before the voting period closed. Clearly, they had an impact: The field was so thin that Denzel Washington, for the nearly forgotten legal drama Roman J. Israel, Esq., slipped into the category instead.
Netflix made Oscar history
The service previously received nominations in the Best Documentary category, but this year Netflix went all-in, trying to penetrate some of the biggest races. While Mudbound didn't make it into Best Picture or Best Director, Netflix should still be happy with the four nominations it did earn, including one acting nod for Mary J. Blige, a nomination in Best Adapted Screenplay, and a history-making nod for Best Cinematography: Rachel Morrison is the first woman in the 90-year history of the Academy Awards to be nominated in that category.
Two indie success stories came up short
The Florida Project and The Big Sick were two of this year's most acclaimed low-budget hits, and each deserved more than one Oscar nomination. I can't argue with the ones they got — the former landed Willem Dafoe in Best Supporting Actor, and the latter was nominated for Best Original Screenplay — but neither managed a Best Picture nod, and The Big Sick's Holly Hunter was edged out for Best Supporting Actress, likely by the late-breaking Manville.
Best Supporting Actor managed some unlikely feats
Not only did Christopher Plummer make it in for his last-minute All the Money In the World reshoots, but Three Billboards Outside Ebbing, Missouri scored two nominations here for Sam Rockwell and Woody Harrelson, a feat that hasn't happened in decades. Sadly, that means Call Me by Your Name's dynamic duo of Armie Hammer and Michael Stuhlbarg were left out in the cold. That pain you're feeling? Don't kill it. (At least Sufjan Stevens made it into Best Original Song, after all.)
Greta and Jordan got in!
Both Lady Bird's Greta Gerwig and Get Out's Jordan Peele deserved Best Director nominations for their films, but neither was a done deal, and both were snubbed in this category at the Golden Globes and with BAFTA. Fortunately, they made it into a race full of first-timers. (I suspect that Natalie Portman's Globes shot heard round the world helped in that regard: After years of accusations that the Oscars were too male and too white, the steadily diversifying Academy made sure to head off most of those criticisms this time around.)