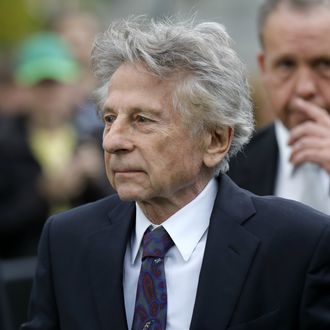 Roman Polanski.
Photo: Andreas Rentz/Getty Images
This past fall, artist Marianne Barnard came forward to accuse Roman Polanski of allegedly molesting her when she was 10 years old in 1975. As a result, the LAPD opened a new investigation into the director, who famously fled the country after being found guilty of sexually assaulting a 13-year-old girl in 1977. However, according to the Associate Press, Los Angeles prosecutors will not be bringing new criminal charges against Polanski, as the statute of limitations on the 43-year-old case has expired.
According to Barnard, the director allegedly asked her to disrobe during a beach photoshoot, during which he served as photographer, before sexually assaulting her. "I started to feel very uncomfortable," she told The Sun in October. "Then at some point I realized my mom had gone. I don't know where she went and I didn't really register her leaving but she was no longer there. Then he molested me." Polanski's attorney Harland Braun has denied the allegations against his client.