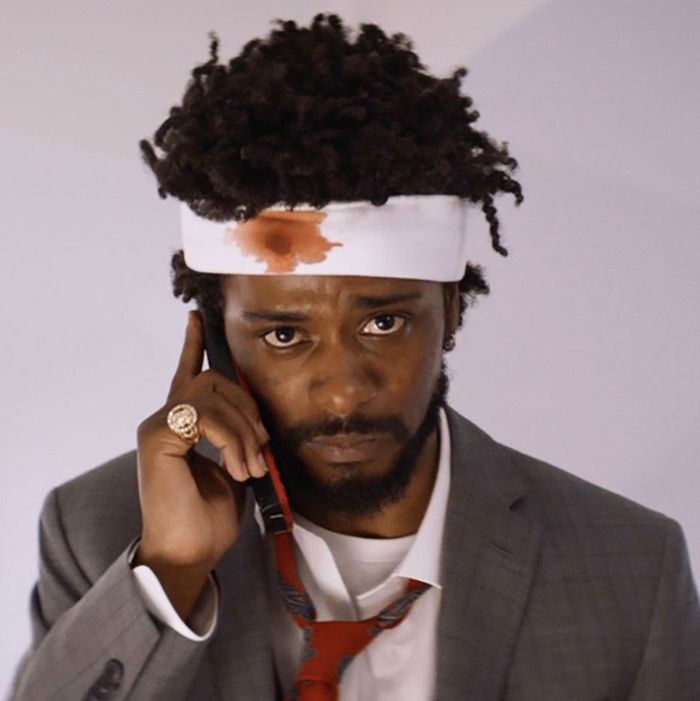 Photo: Doug Emmett/Courtesy of Sundance Institute
Sundance 2018 is coming to a close, and while we're forced to admit that it's been a particularly weak year for the festival, we're still walking away with plenty of indelible cinematic memories: the creepy tongue click in Hereditary, the many dangerous and obsessive white ladies, the extremely small horses. Read on for 21 of our Sundance superlatives.
Creepiest Noise: The tongue click in Hereditary
Even before this Toni Collette horror movie takes a second-half plunge into supernatural scares, it finds new, simple ways to unnerve you. None of those weird motifs are employed more effectively than the tongue click that Collette's daughter leans on almost as a nervous tic: That pop of sound is the perfect little jolt to goose the tension in so many of the film's stately, near-silent long takes. Plus, it's fun to use after the movie is over, when you just want to freak out your friends.
Cutest Couple: Kiersey Clemons and Sasha Lane, Heart Beats Loud
Too many screen couples stubbornly refuse to get together until the end of the film, or if they do consummate things earlier, you can count on a fight to break them up around the third act. Not so in Hearts Beat Loud: Clemons and Lane play perhaps the coolest lesbian couple Red Hook has ever seen, they fall for each other right away, and basically, all they do is make out and offer the other one encouragement. Goals!
Best Costumes: Skate Kitchen, Ophelia (tie)
The posse of girl skateboarders in Skate Kitchen have such incredible personal style that you'll want to burn your whole wardrobe after you see it. From the rainbow hats to the "who gives a shit" baggy shirts to the overalls undone with one pastie underneath, the costumes convince you that these girls know exactly who they are. Just as wonderful is the period gear they put on Naomi Watts during the revisionist Shakespeare drama Ophelia: These insane headpieces, gold-beaded muumuus, and witchy cloaks deserve an Oscar nomination, or at least a permanent place in the closet of Stevie Nicks.
Most Magnificent Andrea Riseborough Wig: Burden
The chameleonic British performer turned up in four Sundance films playing wildly different roles, and oh, the wigs she wore! My favorite of Riseborough's wigs was the gigantic wavy one she donned for her role as a white supremacist's girlfriend in Burden: It looked like she had just scalped '80s pop icon Tiffany, and her deadpan performance suggested, "What are you gonna do about it?"
Most Dangerously Obsessive White Ladies: Maggie Gyllenhaal in The Kindergarten Teacher, Molly Parker in Madeline's Madeline (tie)
At first, these educators seem like inspirational figures: Gyllenhaal's teacher takes a poetry-prone kindergartener under her wing and encourages his gifts, while Parker plays a theater guru who encourages a troubled teen student to draw on family issues for her art. I won't spoil the twists and turns of either movie except to say that these women could really use a hobby.
Best First Feature: Sorry to Bother You
There were a multitude of first-time features at this year's Sundance, with some coming from bigger names than others. None announced themselves quite so brazenly than musician Boots Riley's rambunctious dystopian satire Sorry to Bother You. You can get the subtle drama and tear-stained struggling mom performances just about any year at Sundance. Armie Hammer breeding a race of mutant horse people while wearing a sarong comes but once a lifetime, and to have it paired with such uncompromising anti-capitalist backbone doesn't hurt, either.
Best Breakout Performance: Elsie Fisher, Eighth Grade
No 14-year-old should know how to play a 13-year-old with this much self-awareness and nuance. Bo Burnham found a gem in Elsie Fisher, and his wonderful feature debut Eighth Grade depends on Fisher's ability to play awkward, sweet, surly, performative, and shy, sometimes all at once. Fisher's performance is incredibly, recognizably real, but it's also clear she's got a natural comic gift. We can't wait to see more from her.
Scariest Performance by a Man, Woman, Animal, Ghost, or Monster: Elizabeth Debicki in The Tale
When we first meet "Mrs. G," the glamorous British riding teacher that Jenny Fox remembers idolizing as an impressionable young 13-year-old, there's something off about her. She remains a cipher throughout much of the film, but during an interview imagined by the adult Jenny (Laura Dern), the depths of her impassivity are revealed. Even as writer-director Fox suggests that Mrs. G herself is acts out of self-protection from her own past trauma, the scene, played masterfully by Debicki, is to-the-bone chilling.
Most Extensive Trigger Warning: Assassination Nation
Assassination Nation has it all: sex, drugs, the baseball-bat bludgeoning of a former Disney star, someone calling Joe McHale "daddy." And in a responsible fashion, it warns us about all of it up front in an ear-shattering, hypercut of all the debauchery that's in store. The two or three people we saw walk out during a press screening during the film's blood-drenched climax can't say they weren't warned.
Best Parents: Claire Danes and Jim Parsons in A Kid Like Jake
We were ready to peg this onscreen couple as a decidedly odd one, but were happy to be proven wrong by Silas Howard's tender and wise family drama. As stubborn lawyer Alex (Danes) and diplomatic-to-a-fault therapist Greg (Parsons) they are decidedly flawed, but we never doubt their love for each other or their titular non-gender-conforming child, even when it drives them to intense fights. It's refreshing to watch a couple not fall apart at this festival.
Worst Husband: Dominic West in Colette
Husbands often span a wide range at Sundance, from neglectful all the way to abusive. Willy (Dominic West,) the libertine writer and husband to Colette (Keira Knightley) constantly cheats on his wife (sometimes with her permission) and locks her in her room, forcing her to write (definitely without her permission). But he also publishes her wildly successful books under his name. The philandering Colette can live with; it's the plagiarism that goes too far.
Smallest Horse: Butterscotch, Damsel
Spoiler alert, but the tiny Butterscotch, a wedding gift from Samuel Alabaster (Robert Pattinson) to his intended Penelope (Mia Wasikowska) is probably the second-most resilient character in the Zellner brothers' wacky, molasses-slow Western Damsel. Sometimes being compact and adorable can be a lifesaver.
Biggest Horse: Horse people, Sorry to Bother You
Where it counts, anyway.
Best Paul Giamatti Performance: Private Life
In this tale of makeshift families, he's a soulful fellow with one testicle who rethinks his life when he and his wife (Kathryn Hahn) can't conceive a child.
Second Best Paul Giamatti Performance: The Catcher Was a Spy
The German (or whatever) accent is kerflooey, but as a scientist reluctantly helping to ensnare Nazi scientist Werner Heisenberg, he pitches his voice an octave higher than usual and is comic relief without camp.
Best Cameo: Robert Forster in Damsel
Whatever you think of the Zellner brothers' offbeat Western (opinions are divided), you have to love the prologue, in which Forster plays a preacher at the end of his tether waiting for a stagecoach that never comes. He puts more into single syllables than other actors in whole mini-series.
Best We Knew You Had It in You Performance: Carey Mulligan in Wildlife
As a stereotypical (by her own design) housewife and mother upended by her husband's departure to fight fires, Carey Mulligan is fantastic. She does awful things in front of her son but is never less than heartbreakingly vulnerable.
Best We Never Knew You Had It in You Performance: Rupert Everett in The Happy Prince
With excellent fake jowls, Everett is fabulous as the sinking, post-prison Oscar Wilde in The Happy Prince. It's a study in anti-glibness, every witticism a desperate attempt to cling to wittier days.
Best Performance of Richard III: Clive Owen
Unfortunately, he's playing Claudius in the feminist-revisionist Ophelia.
Best Over-the-Top Sound Effects: The ax in Lizzie
The squishy ax blows in the otherwise dreary Lizzie Borden drama, Lizzie. Too bad the rest of it isn't as juicy.
Best Line That Should Be Part of Every Critic's Arsenal: Chris O'Dowd in Juliet, Naked
"Everyone is entitled to their opinion, no matter how unnuanced," says O'Dowd as an obnoxious cinema professor and faded rock-star fanboy in Juliet, Naked.