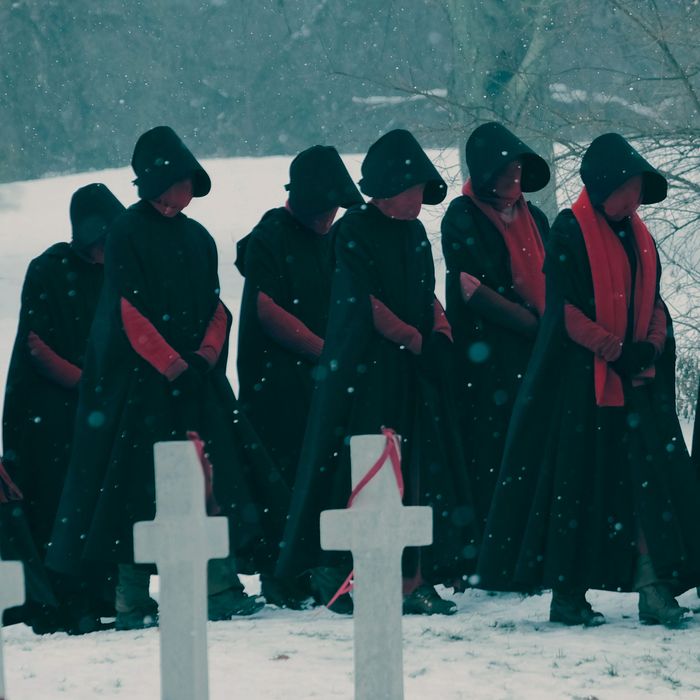 Please, I beg you, do not make this your Halloween costume.
Photo: Take Five/Hulu
The handmaids in The Handmaid's Tale were already pretty creepy, but what if you removed their faces and all other traces of their identity? Fun! Hulu has sent out a few first looks at the show's second season, which expands beyond the plot of the original Margaret Atwood novel and looks extremely chilling in all senses of the word. "The Emmy-winning drama series returns with a second season shaped by Offred's pregnancy and her ongoing fight to free her future child from the dystopian horrors of Gilead," the streaming service said in a statement. "'Gilead is within you' is a favorite saying of Aunt Lydia. In Season Two, Offred and all our characters will fight against – or succumb to – this dark truth."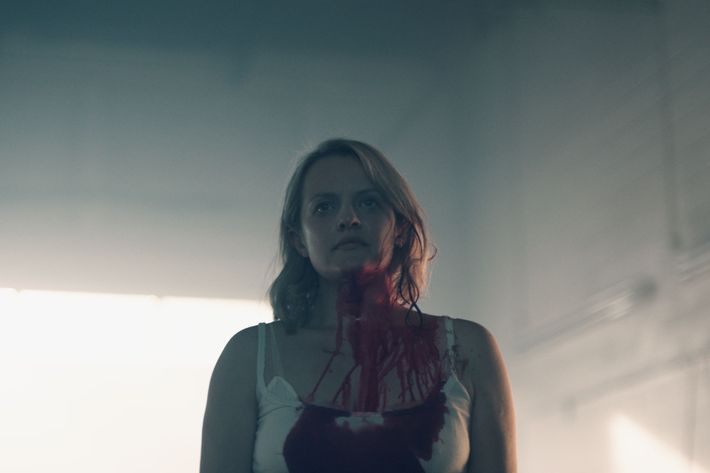 The Handmaid's Tale season two premieres on Hulu this April. Good luck sleeping until then.