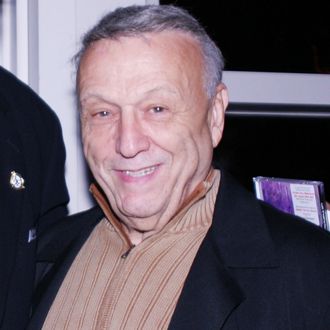 Bert Padell.
Photo: Shareif Ziyadat/FilmMagic
Seemingly everyone with a track record in New York's music industry has a story about meeting accountant Bert Padell at his offices at 1775 Broadway, and, later, on West 56th Street. Visits would typically include a tour of the extensive sports memorabilia and album plaque collection that covered every inch of available wall space, and end with the gift of one of Padell's self-published books of poetry. Hey Babes, the title of one such volume, referenced the signature phrase with which he began virtually all conversations.
"Seeing his in-house museum and speaking to this guy, this was a music industry thesaurus," recalled hip-hop pioneer Kangol Kid of UTFO. "He was a human Wikipedia for the industry. It was such an education. He was the music industry's Yoda, if I had to pick a title."
The late accountant, business manager, and tax attorney, who died on January 21 at the age 84 from complications of Parkinson's disease, counted Madonna, Robert De Niro, Alice Cooper, and Joe DiMaggio as clients during a career spanning roughly 60 years. But, from the mid-1980s until his retirement in 2016, many of the tightest bonds he forged were with hip-hop artists, producers, and label executives just embarking on their careers. For game changers like Run-DMC, Diddy, and Swizz Beatz, and countless lesser names, Padell was not just a number cruncher, but a mentor and a plug who offered priceless personal advice and life-changing business connections.
"A lot of clients he had that came in at a very young age, we all look at him like a father figure," said Maseo of De La Soul, who were clients since the days of 1989's iconic 3 Feet High and Rising. "He wore so many hats for so many people."
The sentiment is echoed by Rakim, who counts his first meeting with Padell at 17, two years before his 1987 landmark Paid in Full, as a formative moment in his career. "My mother and father went and met him first and of course they fell in love with him, and I went and saw Bert the next week," the definitive MC of hip-hop's Golden Era said. "From that day on, I knew to take my career a lot more serious. Before that, it was rap. When I met Bert Padell, it was business."
On Instagram, Misa Hylton, influential hip-hop stylist and girlfriend to Sean Combs in his Puff Daddy days, remembered how Padell took the burgeoning power couple under his wing: "When Diddy got fired from Uptown Records and I was pregnant with [Diddy and Hylton's son Justin], you made sure we were able to stay at our new home in Scarsdale," Hylton commented under a photo of Padell last week. "You fronted the money for the studio equipment to start Bad Boy Entertainment. That was who you were, a giver, life saver."
Padell had initiated the meeting between Combs — who'd been a student in his long-running Pop Music and Business course at the New School — and Clive Davis that led to Bad Boy's distribution deal with Arista in 1994, facilitating the rise of one of hip-hop's great business empires. "All I knew was that Puffy was a young, black entrepreneur whose credentials were told to me on the phone by Bert Padell," Clive Davis told Vibe in 1996.
As Bad Boy's reign reached apotheosis, the Notorious B.I.G. paid his business manager the ultimate compliment with an iconic shout-out on 112's era-encapsulating '96 single, "Only You": "Room 112, where the players dwell / Stash more cash than Bert Padell." In subsequent years Run-DMC, Talib Kweli, and Jin would also namecheck Padell in song lyrics.
Padell grew up in the Bronx, where his first job was as a batboy for the Yankees during the 1949 and 1950 seasons. He literally stumbled into a career as an accountant after breaking his leg and ankle while pursuing a baseball career of his own several years later. "My roommate at the time was a guy named Jackie Jensen, who was an All-American football player for the University of California, and became a Major League baseball player signed with the Oakland Oaks [for] $100,000," Padell told Kangol Kid in a 2009 interview for Allhiphop.com. "That's what he tried to do for me, but I hurt myself, and I couldn't do it, and he had me go to school."
DiMaggio was an early client. "I was his batboy, his teammate, and his business manager," Padell told Kangol Kid. "There's not too many people that can say that about anybody." In the late 1960s, through Bronx-born talent manager Dee Anthony, he added accounts for English rock bands including Pink Floyd, Humble Pie, and Jethro Tull, building the foundation of an entertainment roster that led The New Yorker to dub him "accountant to the stars" in a 1982 profile.
His introduction to hip-hop came via Russell Simmons, who tapped Padell to manage finances for his talent roster at Rush Artist Management, as it expanded from an initial core of Run-DMC, Kurtis Blow, and Whodini to include Salt-N-Pepa, DJ Jazzy Jeff & the Fresh Prince, De La Soul, and Eric B. and Rakim.
On @Rushtown298, an Instagram account dedicated to the era, Peter J. Nash, formerly known as Prime Minister Pete Nice of rap duo 3rd Bass, shared an anecdote underscoring Padell's democratic approach to client relations. "Once saw him make Faye Dunaway chill in the waiting room because he was cutting a check for T.J. Swan." (Swan was an obscure member of the Juice Crew best known for off-key hooks on Biz Markie tracks like "Albee Square Mall.")
Padell's offices became creative hubs in their own right. He encouraged artists to set up shop in his conference rooms, and offered up desk space to burgeoning entrepreneurs in his orbit, often at no charge. "He was like the original WeWork," said Padell's daughter, Ellie Padell Levin.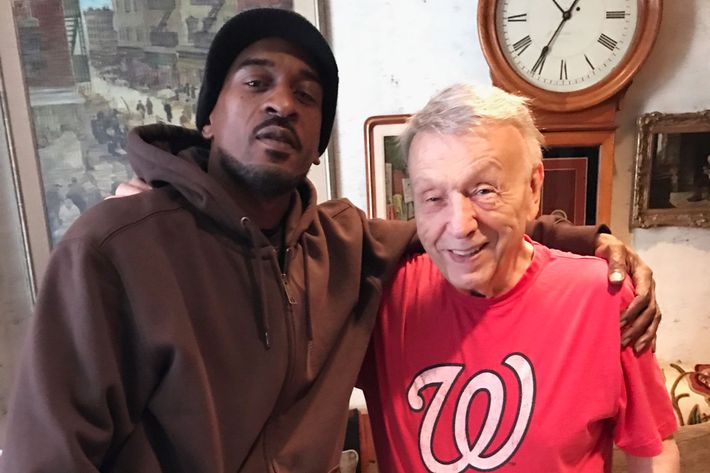 Rakim, the God MC, even recalls gleaning valuable artistic advice from his accountant. "Bert told me you have to make the juices flow. Sometimes people ain't gonna wait for that light bulb. You might have to turn in something the next day, you have to sit down and pull the best out of yourself."
Even after declining health forced his retirement, he continued traditions like waking clients at the crack of dawn on their birthdays. "For 28 years straight, he called me and sang, 'Happy Birthday,' and as far as I know, he did that with all his clients," Maseo recalls. "That was something I looked forward to every year. He wouldn't miss a year, wouldn't miss a date, wouldn't miss a note."
There's a long history of black entertainers whose finances were mismanaged — looted, in many cases — by white business advisers who didn't have their clients' best interests at heart. While hip-hop has witnessed its share of financial mismanagement, to a degree that buck stopped with Bert Padell.
"In the early days, there were very few professionals in the mainstream world who took hip-hop seriously, and Bert was one of those people," said Dan Charnas, author of The Big Payback: The History of the Business of Hip-Hop. "That will be his legacy. He was the first person to help hip-hop artists get their money right."