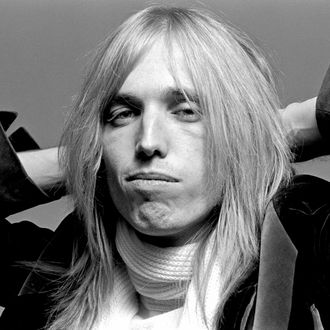 Photo: Richard E. Aaron/Redferns
Before American icon Tom Petty died at the age of 66 last fall, he embarked on a nationwide tour with his fellow Heartbreakers to coincide with their 40th anniversary as a band. To attendees at the dozens and dozens of concerts, Petty was his usual, cheery, sprightly self — effortlessly performing all of the hits and jiving with the crowd — which made his death, one week after the group's final show, all the more devastating and unexpected. However, during her speech at Fleetwood Mac's MusiCares Person of the Year induction ceremony on Friday evening, Stevie Nicks chose to speak openly about how Petty was suffering from an undisclosed illness throughout the entire duration of the tour.
"He was not well. He fought his way through that tour," Nicks said, according to People. "He should've canceled, and he should've just gone home and gone to the hospital. But not Tom. He was gonna go down that river. And so, God bless him, he finished his tour at the Hollywood Bowl. Three shows. And one week later he died — but he got down the river. So Tom, I know you're standing next to me cause you always have been for so many years."
Nicks, a friend and collaborator of Petty's for decades, also took a few moments to address the significance of his death. "The loss of Tom Petty has just about broken my heart," she said. "He was not only a good man to go down the river with, as Johnny Cash said, he was a great father and he was a great friend. He was one of my best friends. My heart will never get over this." And neither will ours.