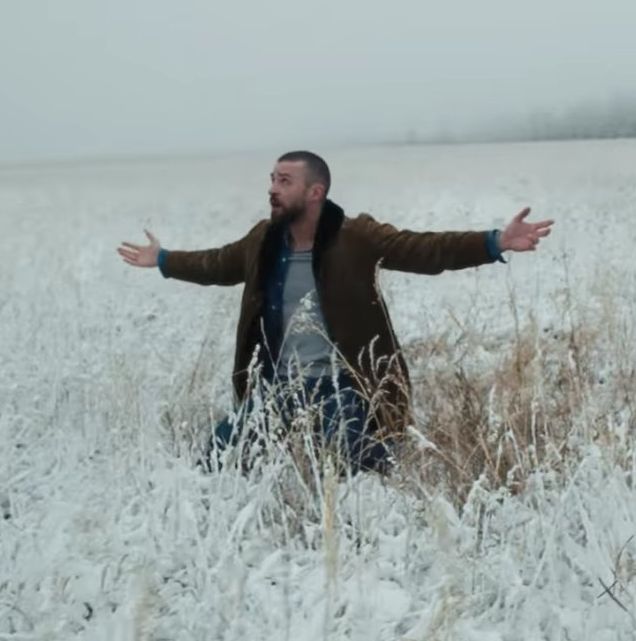 Music currently relies on the momentum of the surprise release. Artists like Beyoncé or Frank Ocean or Drake will drop a hint that something could be coming at some point, but won't say what or when or where. In most cases, speculation is the name of the game, whether we like it or not. But let's get into it anyway: 2017 saw major releases from Jay-Z, Taylor Swift, Kendrick Lamar, Eminem, Drake, and a lot more. Ed Sheeran was inescapable. Cardi B was too. Frank Ocean really made it seem like he was going to release something before the ball dropped, and then he didn't. Nicki Minaj probably should've released an album, but didn't. So what will 2018 bring? Some of the releases below are coming, for sure. Others on this list are just extremely educated guesses.
Rae Sremmurd, SremmLife 3 (January 2018)
If you've got some time today, go back and listen to Rae Sremmurd's last two albums. They're both well crafted and consistent, but the thing that shines through is how fun it is to listen to them. There's never really a dull moment, and though there's relatively scarce info about the third installment out there, it seems likely that that will continue. Is any song as good as "No Flex Zone"? The answer is that "Black Beatles" is, which means that SremmLife 3 has a high bar to clear. —Sam Hockley-Smith
Camila Cabello, Camila (January 12)
In a week's time, Camila Cabello will join the exclusive club of former group members to fly solo with the release of her own debut album. She left Fifth Harmony rather unceremoniously because she was sick of tossing aside her own writing for the words of a collective brand that said nothing of her individuality. So what, then, does Camila Cabello have to say? Right out of the gate, with songs like the sizzling "Havana," she's got stories to tell about her history as a Cuban immigrant and starting over (again) at just 20 years old. And for what she can't say herself, she's enlisted the best in the business — Charli XCX, Ryan Tedder, Pharrell, Justin Tranter — to help get the words out of her. —Dee Lockett
First Aid Kit, Ruins (January 19)
You've heard of the Haim sisters, but allow us to familiarize you with the Söderberg sisters. They're a Swedish folk duo who make songs for people who might not otherwise keep up with folk and Americana, but enjoy flawless harmonies, musings on the fragility of life and love, and heart-wrenching ballads that leave no tear duct spared (see: "Fireworks," off their upcoming fourth album). –DL
Migos, Culture II (January 26)
Consistency is the Migos' secret weapon, so expect Culture II, the sequel to the Atlanta rap trio's breakthrough sophomore studio album Culture, to serve up more of the lean trap beats, rapid-fire hooks, and madcap laughs that made the first one a hit. New guests are in store too: The album's lead single "MotorSport" hosts a rap summit between mainstream hip-hop powerhouses Nicki Minaj and Cardi B, and the Pharrell-assisted follow-up "Stir Fry" proves Quavo, Offset, and Takeoff can flow with just as much impact over a beachside bop as a dark trap banger.—Craig Jenkins
No Age, Snares Like a Haircut (January 26)
When No Age released Weird Rippers, their singles compilation, in 2007, it was a blast of teenage ennui, sunbaked California afternoons, and the overlooked inclusiveness and good vibes of teenage skate culture that managed to evoke Sonic Youth without sounding much at all like Sonic Youth. Then they did it all over again the very next year with Nouns, their first proper LP. The albums they released in subsequent years were strong, but lacked the beautiful rough edges of those earlier releases. It seemed, for a little while, that the two-person band had worked through every iteration of their loud and warm sound, and were ready to tap out. Snares Like a Haircut comes five years after their last LP. The band is older, but this album rediscovers the sense of bliss that made them great in the first place. —SHS
Justin Timberlake, Man of the Woods (February 2)
Justin Timberlake is not subtle. He's been circling Nashville for years, popping up to sing with Chris Stapleton at the CMAs here and slipping a guest spot into the Little Big Town and Pharrell album Wanderlust there. The rustic theme of the forthcoming Man of the Woods should come as no shock, but the question is whether JT is plotting a full dive into the country music of his Tennessee roots, a dip into the folk-pop of Ed Sheeran and Mumford & Sons, or just a regular pop album with a few more guitars. Clues are short — Jessica Biel says it sounds like "Wild West … but now," and Skateboard P calls it "earthy." For now, Friday's reveal of the lead single "Filthy" will have to do most of the talking. —CJ
Brian (formerly Rich Chigga), Amen (February 2)
Changing your performer name a month before your debut album is kind of a weird move. But when your former name is Rich Chigga, it also kind of makes sense. Having built a reputation on facsimile trap, the Chinese teen from Jakarta is graduating into a more reflective sound, and taking his birth name as his stage name is a smart way to signal the transition. Self-oriented and likely self-produced, Amen will show whether the internet phenomenon has what it takes to build a more substantial career. —Frank Guan
Dabrye, Three/Three (February 16)
When it comes to pretty much any form of entertainment media these days, "bang for your buck" is largely an outdated concept. When you can listen to pretty much anything at anytime, it's not really about getting the most for your money. You're already getting too much. Dabrye, an artist who, under a number of different aliases, has made glitchy electronic music that mostly reads as hip-hop, comes from a time not so long ago when who showed up as a guest on a tracklist could be an actual selling point. So: Ghostface Killah, MF Doom, Roc Marciano, Danny Brown, and a million more all show up here, but the the production — which is at times idiosyncratic, reverent (but not overly reverent) of J Dilla, and full of tiny details that really breathe — is the real show here. —SHS
Lucy Dacus, Historian (March 2)
Depending on what cliché most appeals to you, the world as we know it is a trash fire, a dumpster fire, on fire, already over, about to be over, or two seconds from a legitimate apocalypse. Your belief in these statements may vary, but the fact that there's something final in the air goes a long way in explaining the appeal of an artist like Lucy Dacus, who makes hyperliterate, achingly pretty folk that is comforting in its commitment to confronting sadness head on. She's always been good at this (almost–Vice-President Tim Kaine loved her '16 album), but Historian is her best effort yet. If you like Julien Baker, Torres, Big Thief, or the general concept of finding solace and healing in facing the pains of the world, then it's worth checking for this album when it comes out. —SHS
Moaning, Moaning (March 2)
There's nothing initially flashy about Moaning, an L.A.-based band that makes post-punk paired with sleepy but direct vocals, but their self-titled Sub Pop debut is full of gorgeous, unassuming moments. Singles like "Don't Go" and "The Same" are indicative of the album as a whole — they confront broken, complicated love with knowing weariness that never reads as cynical. If these guys are this good already, it's exciting to imagine where they'll go next. —SHS
Jack White, Boarding House Reach (March 23)
In December, Jack White released a collage of snippets from his upcoming Boarding House Reach. It is, honestly, sort of an annoying listen. Imagine sitting in the car with someone who is switching songs every few seconds and you'll have a good idea of what this is. That said, it also gives a good idea of what we can expect from Boarding House Reach: White Stripes–stomp, woozy synthesizer jams, and dramatic piano abound. Based on these snippets — assuming they're all actual album samples — we're in for an extremely eclectic album from White. —SHS
Kacey Musgraves, Golden Hour (Early 2018)
Country starlet Kacey Musgraves might be best known for the warm vocals and small-town charm of songs like "Follow Your Arrow" and "Dime Store Cowgirl," but the Texas singer wants fans to know there's more to her than pitch and pith. Her interests stretch from emo to reggae to psych rock, and her next album Golden Hour is expected to reflect a wider range of styles, as Musgraves currently cites Sade, the Bee Gees, and Neil Young as inspirations for the record, which is said to have been recorded in the studio above the horse stable on pop/country star Sheryl Crow's Nashville-area home and ranch.—CJ
Cardi B (TBA)
If you thought Cardi B had a star-making 2017, her ascent has only just begun. Right now, Cardi has three songs in the Top 10 of Billboard's Hot 100, adding to the history she's already made. "Bartier Cardi," the cocksure follow-up to her ubiquitous debut "Bodak Yellow," is already a proven chart-climber set to also join the Top 10 as early as next week. Her winning streak is shaping up to be no fluke, but how she translates this unprecedented virality into a full-length album might be the biggest hip-hop story to follow in 2018. By her own admission, Cardi keeps delaying the album under self-inflicted pressure to perfect it, carefully calculating ways to make it more bilingual, more multicultural (crossing language, class, and ethnicities alike), and more authentically Cardi. —DL
Nicki Minaj (TBA)
What happened to Nicki Minaj? Nothing, if you ask Nicki Minaj. Though to anyone who watched her fight scrappily to defend her throne from would-be usurper Remy Ma, for too much of 2017, it would appear she lost some ground. In an effort to to restore the faith — and do as she's always done when in album mode — she closed 2017 by remixing several hot tracks by a select few dudes of the moment (Lil Uzi Vert, A$AP Ferg, etc.) They're the buzz before the album, which she has kept mum on except to say it will be "epic" and the most honest with herself and her fans she's ever been. Given how revealing 2014's The Pinkprint often was, that's quite the promise. —DL
Carly Rae Jepsen (TBA)
It'd be almost laughable to imagine anyone checking for a new Carly Rae Jepsen album before 2015, much less anticipating one, but Emotion permanently altered her course. It stands as one of the best pop albums of the decade. But with so much critical value now attached, how does she even begin to top it? Perhaps for the best, that's not how CRJ has approached its follow-up: She told Vulture earlier this year, "I think if you're looking to just have your ego boxes checked and [hear] people saying all the right things, it's a really dangerous energy to bring into the studio." Instead, she's packed that studio with the likes of Jack Antonoff, Charli XCX, and dozens of others, with plans to share that work in due time. Until then, "Cut to the Feeling" still bangs. —DL
Sam Hunt (TBA)
Country-pop dynamo Sam Hunt's 2014 full-length Montevallo launched a history-making four Country Airplay chart-toppers from the same debut album, enough to launch the erstwhile Georgia football star into the same awards-show categories as his musical heroes. He's been unnervingly quiet ever since — barring the release of the loose singles "Drinking Too Much" and "Body Like a Back Road," the latter of which dominated country radio last year without the help of traditional promo pushes like music videos and prime-time television appearances. Sam Hunt is definitely up to something, and when it lands it'll hit hard.—CJ
Pusha T, King Push (TBA)
Technically speaking, Pusha T's last album was in 2015. It was 33 minutes long; it called itself a prelude to his true second album King Push. (It was also quite good.) Whether it's his ferocious perfectionism or his duties as GOOD Music president holding him back, the fact remains that King Push should launch soon. But given that Push always moves according to his own timetable, who knows? Fans of the Virginia veteran's ice-cold delivery, eclectically luxurious beat selection, and tales of living on the high end of the coke supply chain will get new product when it's ready, and not before. —FG
Kanye West (TBA)
Before you get too excited, we don't have any inside information that guarantees that Kanye will be putting an album out this year (we also put him on this list last year and that did not work out at all). However, we do regularly think about how Kanye holed himself up at the top (the top!) of a mountain in Wyoming like some kind of supervillain, presumably to work on an album, or some collection of songs that morphs into something else that he'll never fully admit is done, even if you've been listening to it for months or years. The only thing that is for sure, is that when he does decide to release something, it will, like all of his albums before it, act as a survey of the last few years of popular culture as filtered through Kanye's all-consuming id. —SHS
Selena Gomez (TBA)
It seemed 2017 would bring a new Selena Gomez album, however, that plan was derailed by a medical emergency. Midway through promoting the second phase of her mature sonic shift with "Bad Liar" and "Fetish," Gomez had to undergo a kidney transplant and once again put her music on hold. Now recovered — she reemerged with yet another EDM feature, on Marshmello's "Wolves" — she teased to fans that the studio is her new home for the foreseeable future, suggesting that an album will follow. 2015's Revival didn't so much restore a forgotten part of Gomez as it did close the door on her more adolescent-targeted sound in favor of a fresh start. How much growth there's still left to explore is the question, particularly now with ghosts of the past (ahem, Justin Bieber) back in the picture. —DL
Vampire Weekend (TBA)
Vampire Weekend hasn't put out an album since 2013's Modern Vampires of the City, but its members have been plenty busy: Bassist Chris Baio, drummer Chris Tomson, and producer and multi-instrumentalist Rostam Batmanglij released solo albums (Batmanglij also found time to work with the Walkmen's Hamilton Leithauser and Carly Rae Jepsen), and singer-songwriter Ezra Koening made waves as a Beats 1 radio host and co-creator of the Netflix anime series Neo Yokio. It was Ezra's work on unreleased Kanye West music during the Life of Pablo sessions that revived the front man's writing instincts and provided the impetus for work on a new batch of songs. The new, as-yet-untitled Vampire Weekend album is said to feature more focused songwriting and help on production from in-demand pop producer Ariel Rechtshaid.—CJ
Beyoncé (TBA)
No one but Beyoncé herself knows what her next move will be, and there's no concrete evidence to suggest we'll get a new Beyoncé album this year — except, have you seen her Instagram lately? Recent history has shown us that when Beyoncé changes her hair more times in a single week than most will in a lifetime, a visual album is likely brewing. A haircut on any other person is just a haircut, but with Beyoncé, everything has meaning, down to the last follicle. And 2017 was a relatively quiet musical year for Bey — the woman birthed twins! — which means she still released four features, appeared on Jay-Z's album, had a No. 1 song, and signed on to voice Nala in the Lion King remake. She's set to headline Coachella in April, right around the two-year anniversary of Lemonade. Count on her to celebrate in grand style. —DL
Ariana Grande (TBA)
After a year like Ariana Grande endured, she'd be forgiven for taking her time to get back into the swing of making new music. But her resilience knows no end: She closed 2017 by surprising fans with the announcement that a new album is near completion. Her last, Dangerous Woman, is not even two years old, but unspeakable tragedy has a strange way of pushing people to do the impossible and, inevitably, you must get back to living. For an artist like Ariana, it seems the studio and turning to her powerful voice was the best salve. "I didn't mean to make an album, and I don't know if it's done at all," she said. "But I just have a bunch of songs that I really like. I've just been working and creating and inspired." Part of that inspiration? Apparently Aretha Franklin, who let the cat out of the bag that they've recorded a duet. —DL
Chromatics, Dear Tommy (TBA)
If a synth-pop band from Portland spends half a decade shaping its next album, there's a chance fans may move on in the meantime. That possibility is greatly reduced when the band premieres not one but two gorgeous tracks on Twin Peaks. The new season of Peaks showed that time off doesn't have to be time wasted; given their proximity to the Lynch universe, Johnny Jewel and Ruth Radelet's outfit looks likely to have received the message. —FG
Frank Ocean (TBA)
Either Frank Ocean is releasing a new album in 2018, or he's purposely misleading us. This week on his Tumblr, he posted an image of a dude wearing a hat that says ""IF YOU LIKED 2017, YOU'LL LOVE…2018" with the terribly vague caption "new 18-99." He'd previously hinted that he's sitting on an already-completed album, just waiting for the moment to strike, as has become his tradition. After dropping two projects back to back in 2016, Frank spent his 2017 further toying with the freewheeling idea of modern music consumption by releasing a handful of excellent loose songs sporadically throughout the year on his Beats 1 radio show. With Frank Ocean, it's no longer a great mystery of when he'll release music, but how on earth we'll receive it. —DL
Drake (TBA)
After years of oversaturation, Drake made the smart move of taking 2017 lightly. Of course, since Drake was still Drake, taking a year lightly meant releasing an 80-minute collection. Still, he didn't bother making music videos for it, or even submitting the thing to the Grammys. Now that he's given the public some time off, there's only one thing left to do. (Besides quitting music altogether and moving into acting, that is.) There will likely be another Drake LP this year, and he may even decide to call it an album instead of a playlist. Will the sorrow (or relief) of departure be paid off with the excitement (or exhaustion) of return. Here's hoping he brings his best writing to the table. —FG
MadGibbs, Bandana (TBA)
In 2016, at an event put on by the Red Bull Music Academy, Madlib talked about his entire history with music, as producer, musician, and rapper. He mentioned that, yeah, there was going to be a sequel to the acclaimed Pinata, his collaboration with the rapper Freddie Gibbs. Presumably, that sequel, titled Bandana, could arrive this year. On paper, the pair make an unlikely match: Gibbs is a dense writer, prone to gritty tales that don't often end so much as loop back on themselves. Madlib tends to mine unlikely records for psychedelic samples to create collage opuses that conjure entire alternate worlds. If we're basing Bandana off of what came before, then we'll get a full album of reality rap that is sad, beautiful, and unwilling to pull any punches. —SHS
Earl Sweatshirt (TBA)
If his tweets are anything to go by, Earl Sweatshirt, the former bright star of the Odd Future constellation, is ready to greet the new year with new material, though only time will tell whether he continues the depressive tones of his last album, I Don't Like Shit, I Don't Go Outside or leaves his den to breathe in the fresh air — or the smoke from a SoCal forest fire, whichever is nearer. —FG
Brockhampton, Team Effort (TBA)
If you can, try to think back to the prehistoric times of December 2017, when Brockhampton claimed that Saturation III would be their final album, only to go back on that with a vague announcement about Team Effort. It's very good news that they decided that they had more in them, because each of the Saturation albums were better and tighter than the one previous, and 2017 showed us that when they really focused, Brockhampton could make great songs — who knows what 2018 will bring. —SHS
SOPHIE, Whole New World (TBA)
If her solo work or her production on Vince Staples's still-fascinating Big Fish Theory proved anything, it's that Sophie has the ability to push pop music into fascinating new territories, without losing sight of the fact that pop music can, and should, be fun. I don't say this to write off the weight of her music, though. Singles like "It's Okay to Cry" are touching and honest, without being cloying. —SHS
Blood Orange (TBA)
Last October, Dev Hynes, the man behind Blood Orange, said that the next album was "78 percent done." According to my complex math, that means that now it's probably 88 percent done. Hynes's progression, from 2011's Coastal Grooves to 2016's Freetown Sound, has been a fascinating one to watch, and each album brings him closer to fully synthesizing his disparate musical influences. What does that mean for his next record? In an interview at The New Yorker festival last year, he said, "A lot of the new songs on the new album deal with growing up and childhood in England. Looking at the country that made me … If Freetown was delving into my parents from my eyes, being younger and now, this one is definitely me looking at my younger self, growing up in that setting. So yeah, it's a little dark." —SHS
Arctic Monkeys (TBA)
Here's a quote from Arctic Monkeys bassist Nick O'Malley on whether the band is going to have an album out in 2018: "If it isn't, we've got problems." Ominous statement aside, the last time the band released an album, they veered toward psychedelia. It remains to be seen if they'll go further down that rabbit hole. —SHS
My Bloody Valentine (TBA)
Frontman Kevin Shields told Pitchfork that My Bloody Valentine were 100 percent going to release an album in 2018. 100 percent! Shields & Co. aren't known for being especially prolific: Their seminal album, Loveless, came out in 1991, and the follow-up didn't hit us until 2013. So, while it's nice to imagine a year spent luxuriating in Shields's extremely loud guitar tones, we're not going to get too optimistic that this one will appear this year. Still: 100 percent.