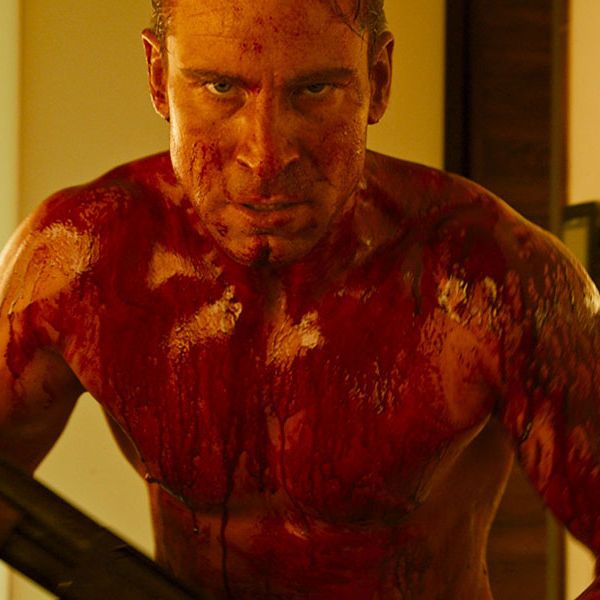 Last year was officially the biggest year on record for horror films, with scary movies accounting for more than $730 million at the domestic box office. Movies like Get Out, Split, It, and Annabelle: Creation all obliterated their budgets, with each one exceeding $200 million around the world, and Happy Death Day passed the $100 million benchmark. In other words, 2017 set an extremely high bar for horror — but 2018 is looking well-stacked, too.
While it might be hard for a single film to threaten It's global haul of nearly $700 million, entries from the Insidious and Purge franchises should help pad returns in a year that will see the return of Halloween (with the blessing of John Carpenter) and the first superhero horror movie of the current super-era. That rising tide of potential blockbusters will continue to lift the little horror ships too, with art-house options from around the world bringing fans plenty of demons, witches, vampires, ghost stories, and revenge sagas, along with prestige options from auteurs like Lars von Trier, Steven Soderbergh, and Luca Guadagnino. Here's a look at 20 of the most anticipated horror films of 2018. It's a packed calendar already.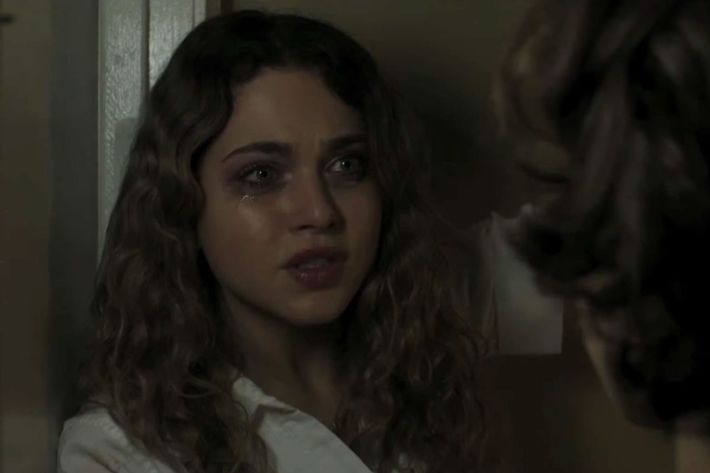 Mom and Dad (January 19)
Here's one for your winter blues. Selma Blair and Nicolas Cage star in this Crazies-on-meth movie about parents all over the world snapping en masse and suddenly trying to kill their children. The early reviews have been pretty good, and the first trailer is as bananas as the plot description.
Unsane (March 23)
The very not-retired Steven Soderbergh directs this thriller about a woman (Claire Foy) who is involuntarily committed to a mental institution as she struggles with paranoia about whether her greatest fear is actually being realized, or if she's just experiencing a fit of delusion. Soderbergh reportedly shot the entire movie on an iPhone, and it co-stars Joshua Leonard, Jay Pharoah, Juno Temple, Aimee Mullins, and Amy Irving.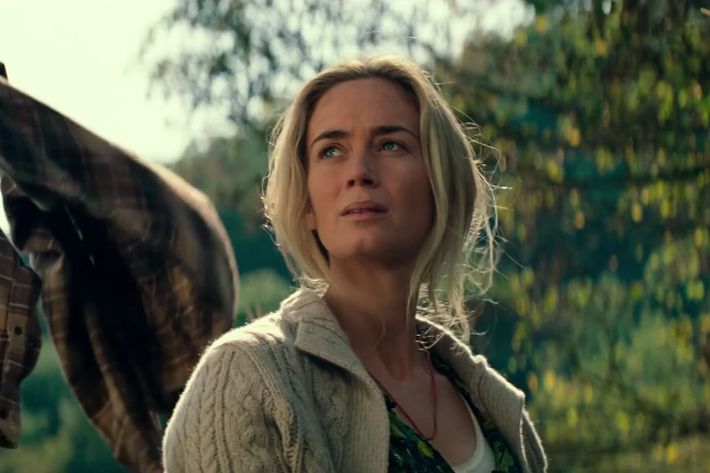 A Quiet Place (April 6)
Who doesn't love a good novelty premise? John Krasinski and Emily Blunt star in this kind of creature feature about a family living a post-civilization chic life, replete with healthful dinners and game nights. Everything is extremely quiet and peaceful — that is because there are entities outside responding to the slightest rise in decibel levels, and if they find you, they'll rip your house down and kill everyone inside. With its all-encompassing silence broken only by harsh, inhuman bursts of sound, A Quiet Place should be a sensory thrill ride.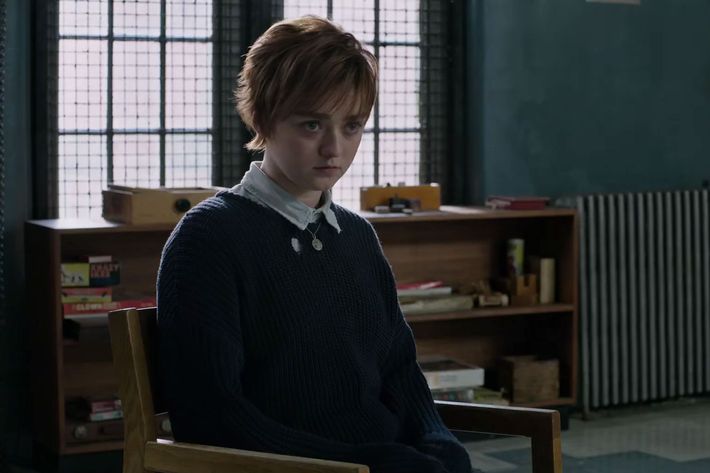 The New Mutants (April 13)
How thrilling is it that one of the most anticipated horror films of the year is a canon installment of the X-Men franchise? Director Josh Boone said last spring that he was working on something "very, very different" from your average comic-book movie, adding, "We are making a full-fledged horror movie set within the X-Men universe." The first trailer did not back down on that declaration, delivering a tease at a full-on haunted house movie with a bunch of young mutants trapped in some kind of twisted care facility. Maisie Williams and burgeoning genre queen Anya Taylor-Joy will star as Wolfsbane and Magik, respectively, along with Charlie Heaton and Alice Braga. Perhaps we have Deadpool to thank for proving that very good superhero movies can behave very badly.
The Purge: The Island (July 4)
The fourth Purge film will go back to the beginning, and show us how the annual night of legalized murder and mayhem came into existence. Franchise creator James Demonaco wrote the script, but is stepping aside as director, with Gerard McMurray (who debuted with the feature Burning Sands) taking over to deliver the Purge origin story. Demonaco told Vulture last year that the first Purge night was an experiment staged on Staten Island, with people being incentivized to participate with cash prizes if they survived. The Purge has resonated because it seemed to almost presage the violent polarization of America today, so it will be interesting to see how it exists squarely within such a polarized timeline.
Halloween (October 19)
Horror master and Halloween creator John Carpenter announced this project last February via Facebook, saying, "So you say you want a Revolution? You want to shake things up and bring back Halloween and make it rock again? Well so do I." Pineapple Express director David Gordon Green is helming the movie, and wrote the script with Danny McBride — but it's not going to be a comedy. Carpenter said his reaction when they pitched him the project was, "They get it. I think you're gonna dig it. They blew me away." Jamie Lee Curtis obviously agreed, since she will reprise her iconic role as Laurie Strode, and Carpenter has suggested he might even do the music. It's a happy Halloween indeed.
The House That Jack Built (November 29)
The main thing to know about this movie is that, for better or worse, it's Lars von Trier's next project. The second thing to know is that it may set a new high bar for brutality in his filmography, which, when you consider Antichrist and Breaking the Waves, is an extremely disturbing possibility. House stars Matt Dillon as a serial killer, and the movie follows his development over a 12-year timeline, focusing on a handful of his murders, which he treats as works of art. Uma Thurman plays one of his victims, and von Trier says he cast her and Dillon because they were the only ones who said yes. Be very afraid.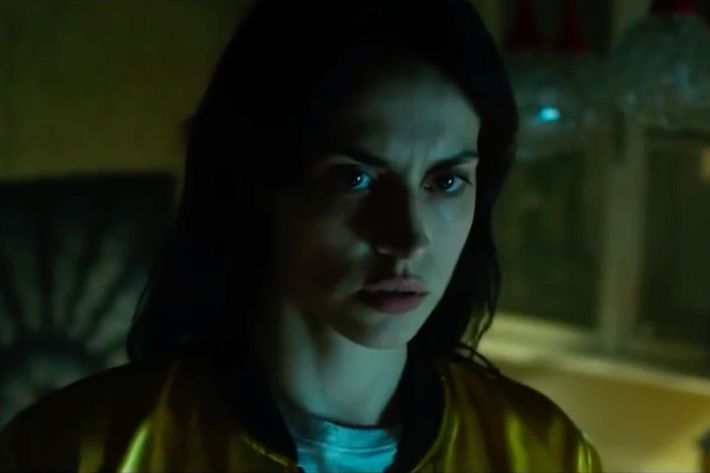 Die Hölle (Cold Hell) (TBD)
Austrian director Stefan Ruzowitzky won the Oscar for Best Foreign Language film with 2007's The Counterfeiters, and since then he's taken a few losses with 2012's Deadfall and the stuck-in-turnaround Patient Zero. But he's returned to acclaim with Die Hölle, which follows Ozge, a Turkish immigrant cab driver in Vienna from an abusive family who has to confront a daily barrage of sexism and racism from her fares. She also beats the hell out of dudes for recreation at a kickboxing gym, and ends up channeling all that rage and training into a vigilante manhunt to take down a serial killer torturing Muslim female sex workers to death. At just 91 minutes long, it will likely be a relentlessly brutal ride.
The Endless (TBD)
The mind-bendy fourth feature from the writer-director duo Aaron Moorhead and Justin Benson, The Endless debuted at last year's Tribeca Film Festival. The pair specializes in genre-blending suspense cinema, and have been quietly carving out an impressive and distinct creative niche since their first feature, 2012's Resolution. Benson and Moorhead also star in Endless as brothers who go back to investigate a death cult they escaped ten years earlier. But soon, they realize the cult's teachings might not have been so misguided after all.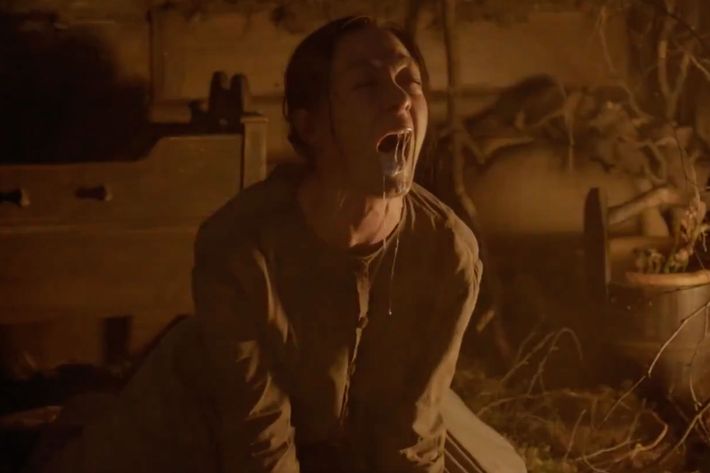 Hagazussa — A Heathen's Curse (TBD)
Austrian filmmaker Lukas Feigelfeld makes his debut with this folk horror tale, which gets its name from an archaic term once used to describe witches and female demons in the Middle Ages. Albrun is an orphaned goat farmer living in the Alps in the 15th century and an object of torment for the nearby villagers. Albrun is haunted by her mother's voice calling to her in the dead of night, and her tormenters live in fear of pestilence, evil spirits, pagans, and other forces people considered evil in the 1600s — like Jews and women who live alone. One villager does take a shine to Albrun, however, but it's with dark motivations. To say more would be to spoil the slowly unfolding dread of Hagazussa.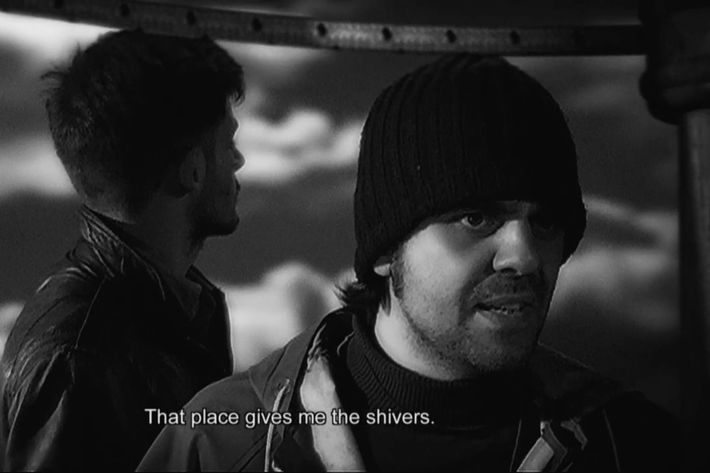 The Laplace Demon (TBD)
The French physicist Pierre-Simon Laplace once said, "An intellect which at any given moment knew all of the forces that animate nature and the mutual positions of the beings that compose it, if this intellect were vast enough to submit the data to analysis, could condense into a single formula the movement of the greatest bodies of the universe and that of the lightest atom; for such an intellect nothing could be uncertain and the future just like the past would be present before its eyes." This movie is based on that theory, focusing on a team of scientists who believe they have cracked the formula postulated by Laplace. They're invited to the mansion of a renowned, reclusive professor who traps them inside and forces them to solve their way out. Get ready to do some mental unpacking for this extremely imaginative first feature from Italian director Giordano Giulivi.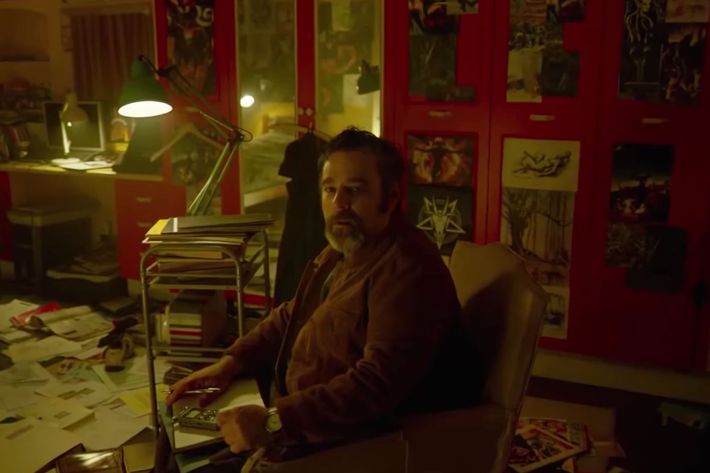 Ghost Stories (TBD)
Stories is an adaptation of a stage show of the same name, with creators Andy Nyman and Jeremy Dyson serving as co-writers and directors on the film version. Nyman plays Professor Philip Goodman, a rationalist and celebrity paranormal myth-buster compelled to investigate three cases of unexplained phenomena, and visit the men who experienced them. The encounters are then revealed to viewers through flashbacks, and for the first time, Professor Goodman might have to admit to the existence of supernatural influence in his highly logical worldview. If you just want some good old-fashioned ghostly frights, keep an eye out for this one.
Piercing (TBD)
Nicolas Pesce's beautiful debut feature, The Eyes of My Mother, was one of 2016's best horror films, and he returns this year with an adaptation of Ryu Murakami's novel. The ever-unnerving Christopher Abbott leaves his wife and baby for a business trip, but he's actually going to a hotel so he can hire and then kill a prostitute. It's bad news for Abbott's character, though, when the call girl is Mia Wasikowska and she's got a sinister agenda of her own. Piercing will premiere at the Sundance Film Festival.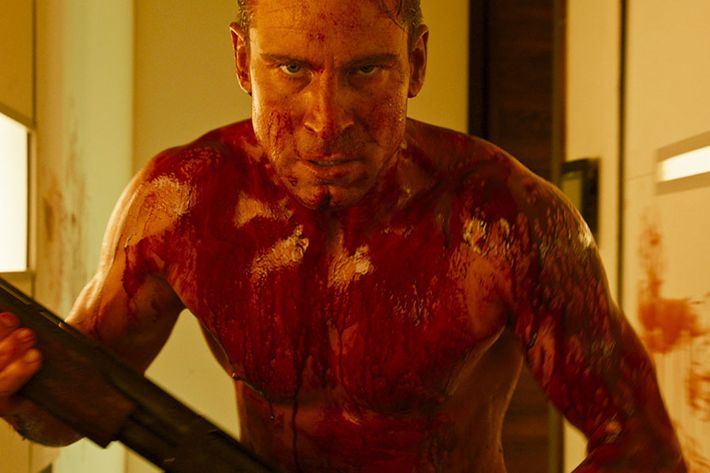 Revenge (TBD)
French director Coralie Fargeat's first feature debuted to acclaim in the Midnight Madness section of last year's Toronto International Film Festival, and it will arrive to assault viewers on the streaming service Shudder sometime in the first half of this year. Revenge is a sledgehammer of a rape-revenge movie, but with a twist: After the main character, Jen, is raped by her boyfriend's buddies, she gets away, nearly dies, and then wills herself to survive for a mission of retribution. As much as a story catalyzed by sexual violence can be tastefully presented, Fargeat's film is; it's also pulpy and grind house-y, and boasts the most novel use of nudity since Eastern Promises. On the heels of Julia Ducournau's Raw, it's another example of young French filmmakers forcefully pushing women to the front of genre cinema — on both sides of the camera.
Slaughterhouse Rulez (TBD)
Simon Pegg and Nick Frost have launched their own production banner, and Rulez is their first project. The horror-comedy is set at an elite boarding school, and it focuses on newcomer Don Wallace (Finn Cole), the working-class kid who doesn't yet know the ways of the wealthy. But considering how hero stories go, Don will probably be their best hope "when a controversial frack site on prize school woodland causes seismic tremors, a mysterious sinkhole and an unspeakable horror is unleashed." From there, it becomes "a bloody battle for survival." Along with Cole, Rulez stars Hermione Corfield, Asa Butterfield, Michael Sheen, and yes, Pegg and Frost.
Slice (TBD)
It's the Chance the Rapper horror comedy! Shot in secret over the summer of 2016, this mysterious picture from A24 stars Chance, Zazie Beetz, and Paul Scheer, and it's maybe about finding a killer who is hunting pizza-delivery guys. There might also be ghosts and werewolves, but little is known so far; the trailer is mostly just a cute animation. But, hey, it's a Chance the Rapper horror movie!
Summer of '84 (TBD)
François Simar, Anouk Whissell, and Yoann-Karl Whissell are three joyful Canadian filmmakers specializing in cinema for the fun-loving, '80s-genre junkies in all of us. Summer of '84 is the follow-up to their feature debut Turbo Kid, and it focuses on a group of hormonal teen boys who end up devoting their summer vacation to finding out whether or not a local policeman is actually a serial killer. Like Turbo Kid, the movie will debut at the Sundance Film Festival.
Suspiria (TBD)
Luca Guadagnino calls Suspiria "the most remarkably precise teenage megalomaniac dream I could have had," and he has apparently been dreaming his own version of Dario Argento's classic into existence since he was 14. This year, it will finally arrive, with Chloë Grace Moretz, Dakota Johnson, and Tilda Swinton set to star. But don't call it a remake. Guadagnino, who is coming close to claiming the term Master in his own right, says his Suspiria is an "homage to the incredible, powerful emotion I felt when I saw it." Argento himself heartily disapproves of a remake, saying it cannot be remade because it is about "a specific mood" that either must be copied (which he deems pointless) or changed (which would make it not Suspiria). But we're excited either way.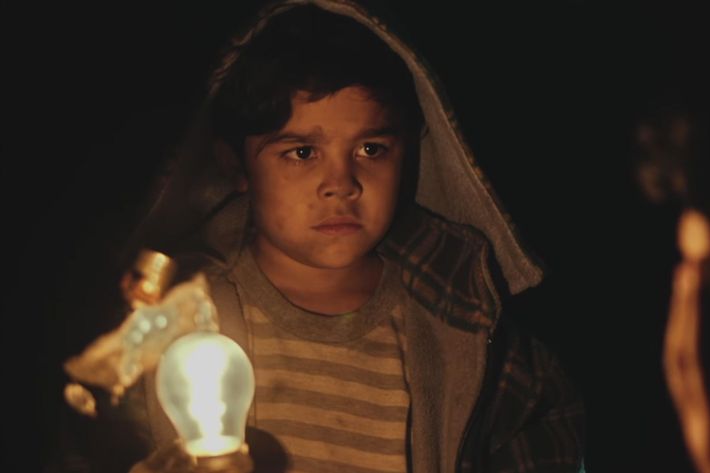 Tigers Are Not Afraid (TBD)
Described as "a dark fairy tale," Tigers focuses on a young girl named Estrella, who joins up with a gang of orphaned children after her own mother is claimed by the gang violence destroying the slums of Mexico. In order to escape their reality of drug wars, political corruption, and human trafficking, the kids cope through fantasy and storytelling. But are Estrella's visions truly just imaginary, or does she have a connection to a world beyond her horrific reality? Tigers and its director, Issa López, have been winning awards at film festivals all over the world for her third feature film, which is one of the most unique and anticipated suspense films of the new year.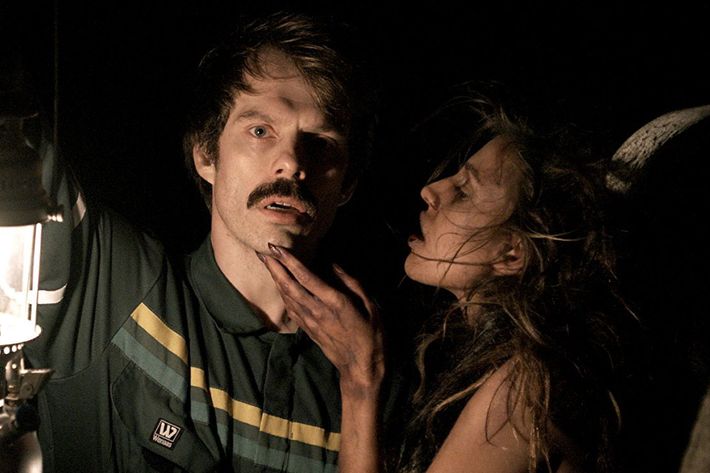 Vampyr Vidar (Vidar the Vampire) (TBD)
Thomas Berg wrote, directed, and stars in in this unconventional tale of the recently undead. Vidar is a good Christian man and a farmer who's going through the motions while living with a mother who constantly gives him grief. He longs for more in life, and finds his whole existence upended after meeting a vampire who claims to be Jesus. But is "being a vampire" really the adventure he wants to undertake for all of eternity? This Norwegian micro-budget is receiving praise for putting a fresh twist on a very well-worn story, and it promises many affronts to religions and good taste.