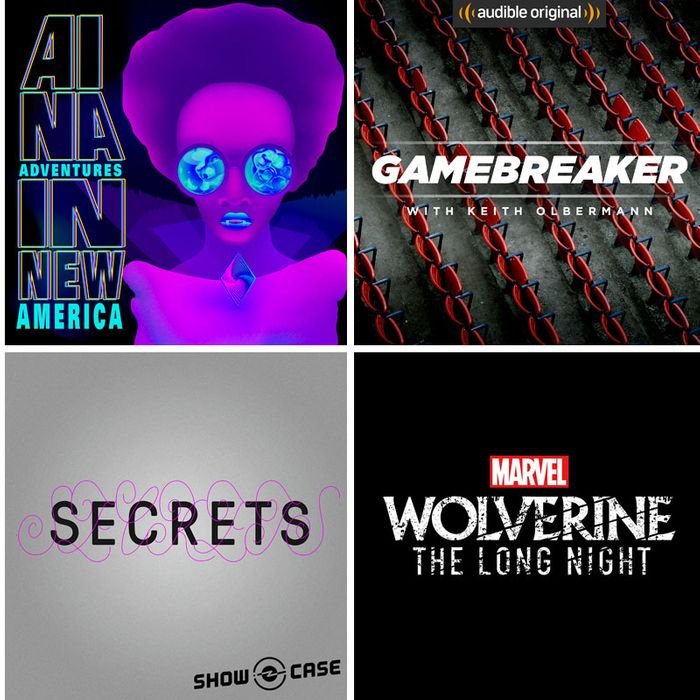 Can 2018 match the particularly strong year that podcasts had in 2017? If so, it'll be because some of the shows on this list really took off. These are 12 of the most anticipated podcasts scheduled to drop in the first half of the year, with two big trends standing out: There are a lot of collaborations, and as always, there remains a lot of true crime.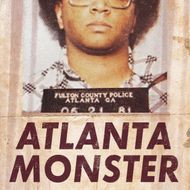 Atlanta Monster (Tenderfoot and HowStuffWorks, January 5)
Tenderfoot, the team behind the popular show Up and Vanished, has taken on a new case to dig through: the Atlanta Child Murders, in which at least 28 black children and young adults were murdered during a two-year period between 1979 and 1981. This new series, which sees the Tenderfoot team partner up with fellow Atlanta podcast company HowStuffWorks, is set to reexamine the murders along with everything else the period wrought. Atlanta Monster went live last week, and the series will play itself out in ten parts.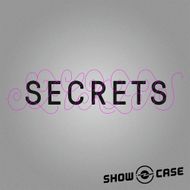 Secrets (Radiotopia Showcase, January 12)
The next series from Radiotopia's Showcase initiative has a pretty broad (and somewhat generic) premise, as far as serious public-media-minded audio documentaries go: Secrets is said to be about "people who live every day with a significant lie, and people affected by the lies of others." (Don't we all?) But here's the real hook: The podcast comes from the team behind Spår, which has gained the reputation of being the "Serial of Sweden," so it's bound to tell some really interesting stories. Secrets will be made up of six episodes, produced and hosted by Mohamed El Abed and Martin Johnson.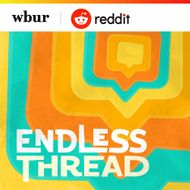 Endless Thread (WBUR, January 12)
Get this: A respected public radio station has partnered up with a vast (and occasionally controversial) social network to produce a show delivering stories of people who dwell in that digital community. If Reddit is a city, then this podcast, Endless Thread, is its city paper. The project is led by WBUR, perhaps most known for the Modern Love podcast, and it will be hosted by former Marketplace Tech front man Ben Johnson and produced by Amory Sivertson.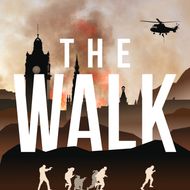 The Walk (Six to Start and Panoply, January 18)
Interactive podcasts: They're a thing! The Walk is an intriguing follow-up to Zombies, Run!, the audio-oriented augmented-reality running app from British game company Six to Start. (The premise of those apps is pretty ingenious: They feed narrative and atmospheric sounds — say, zombie noises — and you run with phantasmic motivation.) In The Walk, listeners are placed in the role of someone making a crucial delivery through a Scottish urban landscape that's been wiped out by a terrorist EMP. While the core experience is the app, Six to Start has partnered with Panoply to adapt The Walk into a 31-episode podcast series for a more casual listen. The script is by Naomi Alderman, who also wrote the 2016 dystopian sci-fi novel The Power.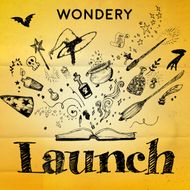 Launch (Wondery, January 23)
From the looks of the press release, Launch is essentially StartUp, but for writing a novel. In this podcast, the screenwriter John August documents his experience of producing, selling, and promoting a novel. It's unlike the work August has long been doing on the beloved Script Notes podcast, which he co-hosts with fellow screenwriter Craig Mazin, that is both an educational window into an industry and a pretty fun hang. Launch seems to be structured as a more traditionally linear documentary narrative, which is pretty consistent with its production partner, Wondery, that brought you last year's Dirty John.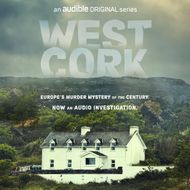 West Cork (Audible, February 8)
In 1996, the French film producer Sophie du Plantier was mysteriously beaten to death in front of her vacation home in the town of Schull, located in the West Cork region of Ireland. Her murder has remained unsolved to this day — even as the prime suspect, whose identity we'll keep secret so as not to spoil anything, has been arrested twice for the crime. (The most recent arrest happened early last year). West Cork is a true-crime series in 13 parts that will go deep into the case, exploring the role of the rural Irish town and featuring interviews with that suspect himself.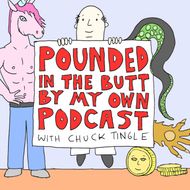 Pounded in the Butt by My Own Podcast With Chuck Tingle (Night Vale After Dark, February 14)
The Night Vale crew has a new imprint that's rolling out this Valentine's Day, and its first offering is as fitting as it is audacious: The gloriously named Pounded in the Butt by My Own Podcast with Dr. Chuck Tingle, the pseudonymous author behind the magical line of really, really niche self-published gay erotica with titles like Angry Man Pounded by the Fear of His Latent Gayness Over a Dinosaur Transitioning Into a Unicorn and Lonely Author Pounded by Dinosaur Social Media Followers. With his new podcast, Tingle will deliver tales from "the Tingleverse" that "prove love is real between buckaroos and handsome planes, dinosaur lawyers, and scary reverse twins." What a mouthful.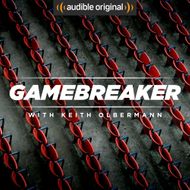 Gamebreaker With Keith Olbermann (Audible, March 9)
Audible is coming for that 30 for 30 Podcast money. The premiere season of Gamebreaker's take on the sports audio documentary will feature stories about runners and neurological rewiring, an athlete that pushes back against the rules of Olympic swimming, and one man's quest to take back the sport of cycling. It will also contain a multi-episode dive into the chilling Steubenville High School rape case. Each episode will be introduced by Keith Olbermann, fresh off his political video series with GQ, presumably with his trademark pep intact.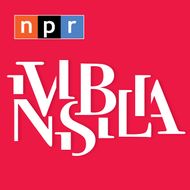 Invisibilia (NPR, Early March)
Last year, Invisibilia built a third season that meditated on emotional reality — how it's fluid in nature and truth, and how learned concepts shape a person's experience of that reality and the self. The season was a fascinating and slightly frustrating bundle of ideas, but it did mark a shift for the show's format, which opted to build the whole season around a single theme. The team will re-up the approach for its upcoming fourth season, which will investigate the possibility and moral ambiguity of gray areas through stories about spies, heists, publicly shaming harassers, and fighting terrorism with reality TV.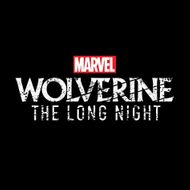 Wolverine: The Long Night (Stitcher and Marvel, Spring TBD)
What does a comic-book podcast blockbuster sound like? We'll find out soon, when Wolverine: The Long Night rolls out in the spring. The result of partnership between Marvel and Stitcher, The Long Night will unfold in ten parts and follows three law-enforcement agents as they investigate a series of murders in a remote Alaskan town … with Wolverine, the iconic cigar-chomping Canadian mutant, as the prime suspect. Wolverine will be voiced by Richard Armitage, and the podcast will feature a script by Benjamin Percy and direction by former Love+Radio producer Brendan Baker. As Vulture reported in December, Percy says that "the series will resemble nonfiction true-crime podcasts like Serial and S-Town, as well as True Detective, but that it's also likely to draw upon plot elements from the title character's long comic-book and film history." That's a mishmash of influences that I'm totally here for.
The Vox Daily Explainer Podcast (Vox Media, Spring TBD)
The daily news podcast genre is heating up pretty hard, with solid and popular entries from the New York Times (The Daily), NPR (Up First) and The Outline (World Dispatch). Very soon, we'll see another major entry into the category in the form of the still-untitled daily explainer show from Vox Media. Former WNYC and More Perfect staffer Sean Rameswaram is in the hosting chair. If you're a news junkie, keep an eye out for this one.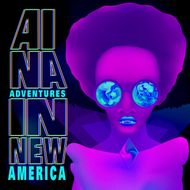 Adventures in New America (Night Vale Presents, Spring TBD)
Here's the official description of this upcoming brand-new Night Vale Presents audio drama: "A wild blues- and afropunk-tinged ride through the New York City of New America, a country not so different from our own, where jobs and healthcare are hard to come by and bad news is a constant presence … except that it's also populated by vampire zombies from outer space." There's a lot going on here, to say the least. Anyway, Adventures in New America is written by Stephen Winter, the acclaimed director behind 2015's Jason & Shirley, and Tristan Cowen, who also stars. Podcast fans should further note: AINA will also feature Mystery Show's Starlee Kine in a starring role.