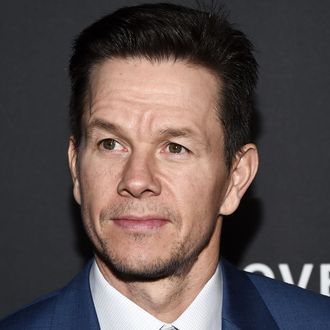 Mark Wahlberg.
Photo: Amanda Edwards/WireImage
News broke a few days ago that Michelle Williams was reportedly paid less than $1,000 (an accumulation of a modest per diem fee) for her work on the reshoots of All the Money in the World, while her co-star Mark Wahlberg was allegedly paid $1.5 million. The plot thickened yesterday when it was announced that SAG-AFTRA, the actors union, had opened an investigation into that gargantuan pay disparity. Now, insider sources are telling USA Today that Wahlberg leveraged a co-star approval clause in his contract to get that $1.5 million fee, saying he refused to sign off on the replacement casting of Christopher Plummer until his additional payday was in place. Neither Wahlberg's camp nor his agency, William Morris Endeavor — which also represents Williams — provided comment on the new reporting.
The new USA Today story also contradicts previous reporting on a situation where the truth is muddy. It's been alternately written that neither Williams nor Wahlberg had reshoot clauses in their contracts, and also that Williams's contract contained that clause while Wahlberg's didn't — which would free Wahlberg up to negotiate for more money, while Williams wouldn't have such leeway. Now, however, sources tells USA Today that both actors had preexisting language in their contracts concerning reshoots, with one person explaining to the paper, "What he said was, 'I will not approve Christopher Plummer unless you pay me.' And that's how he (expletive) them." It's also rumored that director Ridley Scott is upset by the news about Wahlberg's big payday, since he and Williams both completed the film for very little additional compensation.
Both actors had to work over the Thanksgiving holiday to finish the film with Plummer, and Williams told USA Today at the time, "I said I'd be wherever they needed me, whenever they needed me. And they could have my salary, they could have my holiday, whatever they wanted. Because I appreciated so much that they were making this massive effort."