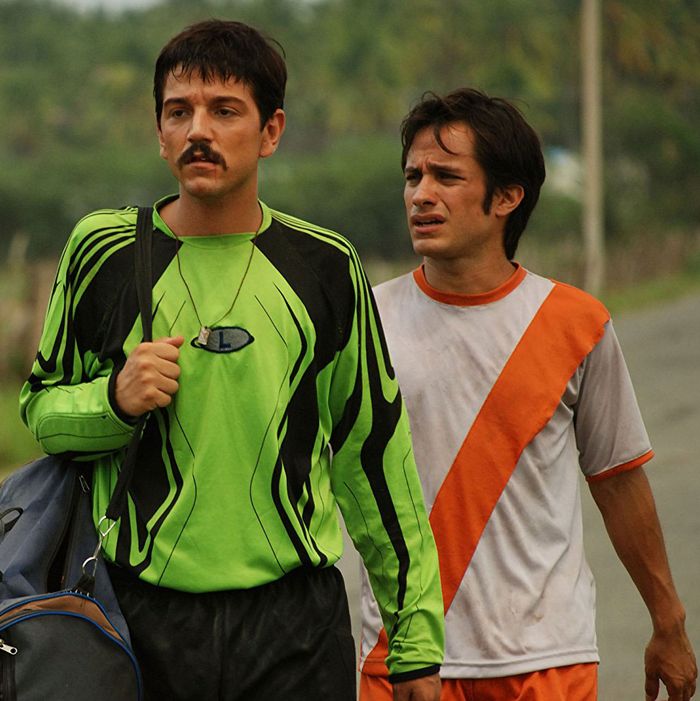 Photo: Universal Pictures/Sony Pictures Classics
Each month, several films and TV shows leave Hulu's library. We provide a list of departing titles and recommend a few standouts so you can watch them before they're gone forever (or are just available on a different site). For more coverage of the best titles available on Hulu and elsewhere, check out Vulture's What to Stream Now hub, which is updated throughout the month.
Leaving February 28
If you love underdog sports movies: Rudo y Cursi
A scrappy underdog sports flick that also features the reunion of Y Tu Mamá También stars Diego Luna and Gael García Bernal, Rudo y Cursi tells the tale of two half-brothers who long to escape their Mexican farming village to follow their dreams of becoming musicians. When a talent scout sees them play soccer, they have the chance to join the national team … but it can only go to one of them, putting them at odds. The directorial debut of Carlos Cuarón — writer of Y Tu Mamá También and brother to Alfonso Cuarón — Rudo y Cursi is idiosyncratic enough to win you over. Leaving February 28.
Leaving February 28
If you're in the mood for schlocky horror: Invaders From Mars
Directed by The Texas Chainsaw Massacre's Tobe Hooper, Invaders From Mars is an '80s remake of the '50s film of the same name. The remake strips much of the original's Red Scare–induced paranoid subtext for a more run-of-the-mill schlocky feel, which means Invaders From Mars is the stuff bad-movie nights are made for, with goofy effects and a straightforward plot about a boy who discovers that all the grown-ups are being replaced by aliens. Leaving February 28.
Leaving February 28
Because Meryl Streep is legendary: Ironweed
It's wild how long we've been praising Meryl Streep. It's as if she arrived fully formed in an Academy Award–winning performance, ready to gracefully receive our universal adoration. Celebrate her latest nomination in The Post with another Oscar-nominated performance from earlier in her career: Ironweed, based on the 1983 novel of the same name, follows Francis Phalen (Jack Nicholson) a down-on-his-luck former baseball player who lives a homeless life after the death of his infant son. As he finds himself back in his hometown of Albany, he seeks out an old lover, Helen (Streep), who's also fallen on hard times in the wake of the Great Depression. Also starring Carroll Baker, Nathan Lane, and Tom Waits, Ironweed is no slouch in the cast department, but don't sleep on Streep. As Helen Archer, she's a twitchy, hard-scrabble woman who's boisterous and derelict yet winning, muttering and fighting and singing her way across Albany. Leaving February 28.
Leaving February 28
• 10 to Midnight 
• American Ninja 
• Assassination 
• Beyond the Sea
• Black Rain 
• Dangerous Curves
• The Fourth War
• Hot Rod
• Invaders From Mars (1986)
• Invasion U.S.A 
• Ironweed 
• Missing in Action II: The Beginning
• Murphy's Law
• Ninja III: The Domination
• The Perfect Weapon
• Platoon Leader
• P.O.W. the Escape 
• Punch-Drunk Love
• Revenge of the Ninja
• Revolutionary Road
• Rudo y Cursi
• Saturday Night Fever
• Spaceballs
• Street Smart