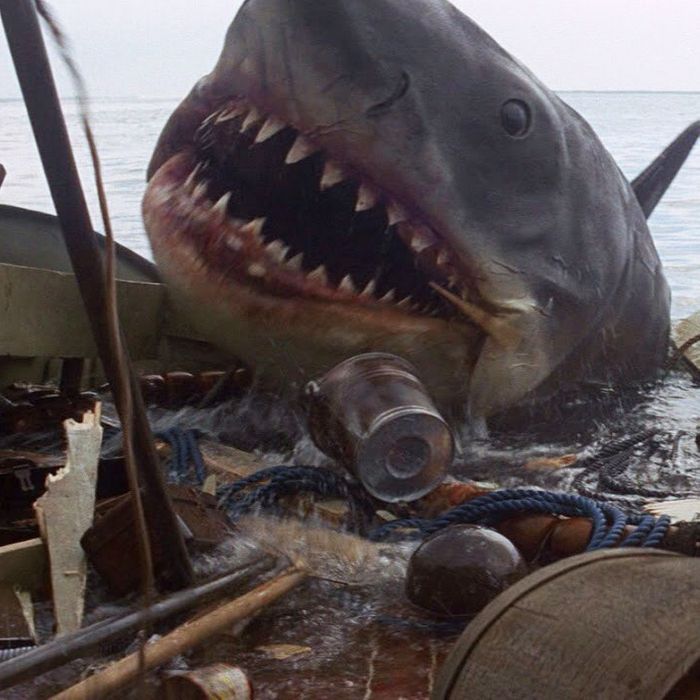 Each month, several films and TV shows leave Showtime's library. We provide a list of departing titles and recommend a few standouts so you can watch them before they're gone forever (or are just available on a different site). For more coverage of the best titles available on Showtime and elsewhere, check out Vulture's What to Stream Now hub, which is updated throughout the month.
Leaving January 31
If you wish it was warmer right now: Jaws
It's easy to forget how many Jaws movies there are. (Four, for those playing along at home.) Considering that none of them hold a candle to Spielberg's original and all were critically panned, it's weird that they even got made at all, but here they are, available for you to watch in succession for one more month. This includes Jaws 3, which, in case you forgot, was originally Jaws 3-D, and full of ridiculous stuff like an exploding shark. We're not saying that you should watch every Jaws movie before they leave Showtime, but we're not saying you shouldn't, either. Leaving January 31.
Leaving January 31
If you want to get really twisty: The Gift
Joel Edgerton's directorial debut, The Gift follows a happily married couple (Edgerton and Rebecca Hall) whose life suddenly gets upended when a high school friend (Jason Bateman) rolls through town and takes up a weird habit of showing up unannounced and leaving strange gifts. Akin to the playfully subversive work of Adam Wingard's You're Next or The Guest, The Gift is a thriller that aims to be as clever as it is chilling, and a fun ride to catch before it's gone. Leaving January 31.
Leaving January 31
In case you want a good foreign film: The Band's Visit
A 2007 Israeli film widely regarded as one of the best films released that year, The Band's Visit follows Alexandria Ceremonial Police Orchestra, an Egyptian band embarking on a trip to Israel, after a mishap strands them in a fictional desert town instead of the real-life city of Petah Tikva. Fish out of water and with no place to stay, the band mingles with the bemused but wary public as two cultures normally in conflict coexist in dull, charming ways. Leaving January 31.
Noteworthy selections in bold.
Leaving January 3
• Garm Wars: The Last Druid
Leaving January 5
• Primeval
Leaving January 8
• Out of the Furnace
Leaving January 12
• The Rundown
Leaving January 14
• The Last Survivors
Levaing January 16
• Shaun of the Dead
Leaving January 22
• James and the Giant Peach
• Jaws
• Jaws 2
• Jaws 3
• Jaws: The Revenge
• Splash
Leaving January 23
• Born To Be Blue
Leaving January 25
• Who's Your Caddy?
Leaving January 27
• Cold Creek Manor
• Office Christmas Party
• Open Range
Leaving January 31
• The Band's Visit
• Beverly Hills Ninja
• Can't Hardly Wait
• Dead Heat
• Forces of Nature
• Forsaken
• The Gift
• God's Pocket
• Heartbreakers (2001)
• Hellion
• In My Father's House
• Lenny Cooke
• Life of a King
• Lords of Dogtown
• Lucky Them
• Molly Moon and the Incredible Book of Hypnotism
• Mother's Day
• No No: A Dockumentary
• The One I Wrote For You
• Phat Beach
• Premature
• Scream
• The Spirit
• St. Elmo's Fire
• Winter Wonderlust
• Witness