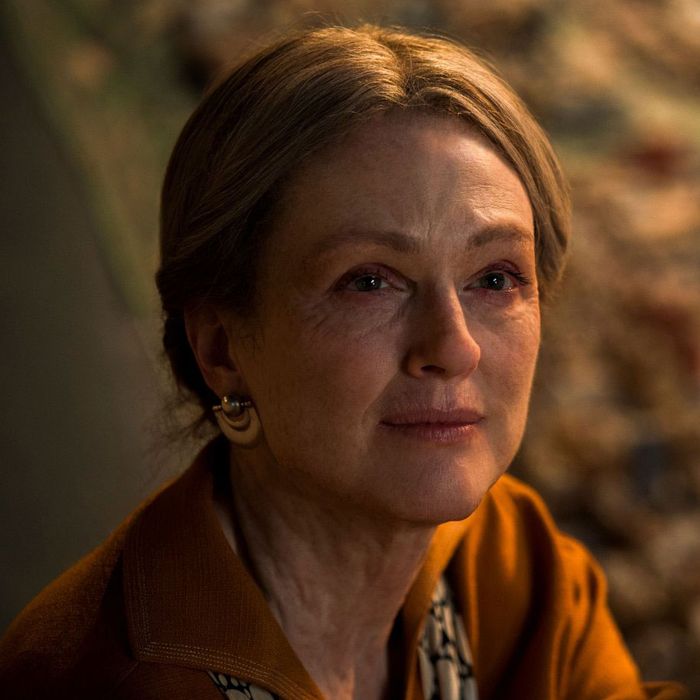 At the beginning of (and during) every month, Amazon Prime adds new movies and TV shows to its library. Below, you'll find our recommendations for January 2018. For more comprehensive coverage of the best titles available on Amazon Prime and elsewhere, check out Vulture's What to Stream Now hub, which is updated throughout the month.
Available January 19
Because you probably missed it: Wonderstruck
A quiet favorite among the many great movies to come out in 2017, Todd Haynes's Wonderstruck follows the parallel journeys of two children 50 years apart. In 1927, Rose runs away from her father in search of her mother, the actress Lillian Mayhew. Rose's story is intercut with that of Ben in 1977, orphaned and in search of his father. Adapted from the novel of the same name by Brian Selznick (who also wrote The Invention of Hugo Cabret, which was adapted into Martin Scorsese's Hugo), Wonderstruck wasn't seen by many during its limited theatrical run, but now that it's on Amazon, you and yours can catch up on one of the year's best. Available January 19.
Available January 12
If you think Black Mirror is boring: Philip K. Dick's Electric Dreams
An anthology series based on the work of sci-fi legend Philip K. Dick, Electric Dreams is Amazon's response to Netflix's lockdown of Black Mirror. The series will consist of ten stand-alone stories, but while Black Mirror focuses on our dependence on technology, Electric Dreams aspires to tell stories about being human in an increasingly high-tech future. Boasting an interesting cast with the likes of Janelle Monae, Bryan Cranston, and Steve Buscemi, and with a different writer and director taking on each episode, Philip K. Dick's Electric Dreams has some serious potential to open up the new year with great science fiction. Available January 12.
Available January 7
Because blankets are actually kind of sad: A Ghost Story
David Lowery's follow-up to his Pete's Dragon remake is a small, somber lovely movie about grief and loss, where a woman who loses her husband is haunted — but not in a frightening way — by the ghost of her husband. That the ghost is represented by a man in a bedsheet at first seems silly, then poignant, the surreal thread holding this quiet dream of a movie together. Check it out when you can. Available January 7.
Available January 1
• The 2018 Rose Parade Hosted by Cord & Tish (Amazon Original)
• All Is Lost
• American Ninja
• Assassination
• Avenging Force
• Babel
• Baby Mama's Club
• Black Rain
• Brothers
• Burning Blue
• But I'm a Cheerleader
• Capote
• Coming Soon
• Cool World
• Cross Bronx
• Dangerous Curves
• Doctor Who season 10
• Drop Dead Sexy
• Evolution
• Flawless
• Freedom Writers
• Hamlet
• Highway
• Horsemen
• Hustle & Flow
• Invaders From Mars
• Love and Death
• Love Story
• Murphy's Law
• Platoon Leader
• Pretty Bird
• Primitive
• Requiem for a Dream
• Reservoir Dogs
• Revenge of the Ninja
• Revolutionary Road
• Richard the Lionheart
• Show of Force
• Six Degrees of Separation
• Step Into Liquid
• Street Smart
• The Perfect Weapon
• The Presidio
• The Wraith
• Thelma & Louise
• Uncommon Valor
• Words and Pictures
• Zodiac
Available January 5
• The Devil's Double
Available January 6
• Grimm season 6
Available Janaury 7
• A Ghost Story
Available January 9
• Prime Suspect: Tennison
Available January 12
• Philip K. Dick's Electric Dreams (Amazon Original)
Available January 16
• My Mother & Other Strangers
Available January 17
• The Midwife
Available January 12
• Wonderstruck
• Just Add Magic (Amazon Original)
Available January 12
• Grantchester season 3
• Remember Me
Available January 12
• xXx: The Return of Xander Cage