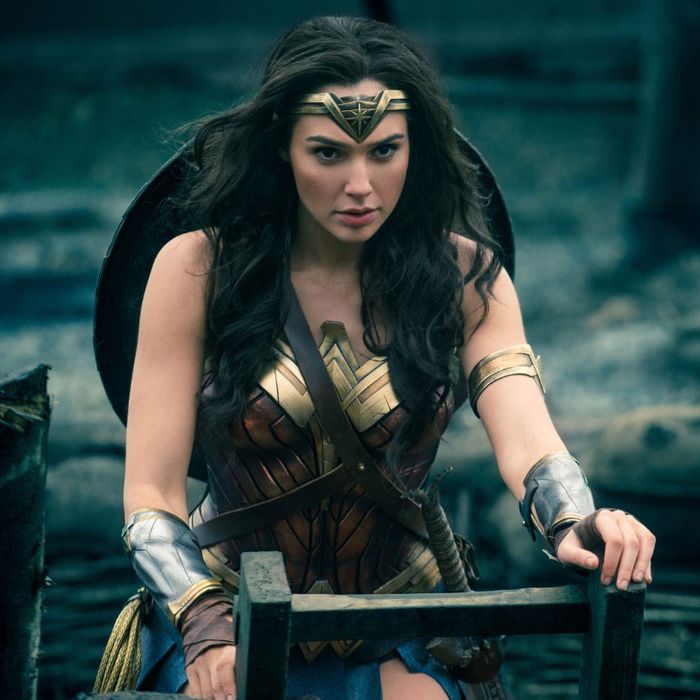 Photo: Warner Bros. Pictures
At the beginning of (and during) every month, HBO adds new movies and TV shows to its library. Below, you'll find our recommendations for February 2018. For more comprehensive coverage of the best titles available on Amazon Prime and elsewhere, check out Vulture's What to Stream Now hub, which is updated throughout the month.
Available February 10
Because you're definitely gonna watch it again: Wonder Woman
The best film to come out of the DC Extended Universe and a landmark in the modern era of superhero cinema, Wonder Woman had a tremendously high bar set ahead of its release last summer, and then Gal Gadot and director Patty Jenkins cleared it with aplomb. Smart, funny, and with great action that's only brought down a teensy bit by its CG-heavy finale, Wonder Woman is both an incredibly rewatchable superhero film and charming period piece that does right by the most prominent woman in the modern pantheon of superheroes. Available February 10.
Available February 1
If you're looking for nightmarish sci-fi: Alien
A good chunk of the Alien and Predator movies arrive on HBO this month. That's not all good stuff — lest we forget Alien vs. Predator — but all the classics are here. Standing tallest is Ridley Scott's original Alien and its hero, Ellen Ripley. While the later sequels wouldn't be so kind to her, the originals are fascinating to revisit in light of the meaner, almost downright misanthropic entries Prometheus and Alien: Covenant. Even when it missteps, the Alien franchise is among the richest in science fiction, full of films that scare you with ideas as much as they do with monsters. Available February 1.
Available February 2
Because it's time to bow down: 2 Dope Queens
Phoebe Robinson and Jessica Williams's hit comedy podcast 2 Dope Queens is a live comedy show you can listen to on a regular basis, so the leap to a series of HBO specials is both exciting and a terrific fit. Directed by Tig Notaro, the specials will feature a number of comedy luminaries, from Orange Is the New Black's Uzo Aduba to Sarah Jessica Parker and Jon Stewart. As for the episode themes? They are as follows: "New York," "Hair," "Hot Peen," and "Black Nerds (a.k.a. Blerds)."  Available February 2.
Noteworthy selections in bold.
Available February 1
• American Black Film Festival Short Film Competition Finalists: Amelia's Closet, Gema, Plaquemines, See You Yesterday, We Love Moses
• Adam Sandler's Eight Crazy Nights
• Alien (Director's Cut)
• Aliens
• Alien 3
• Alien Resurrection
• AVP: Alien vs. Predator
• Charlie's Angels: Full Throttle (Unrated Version)
• Diner
• E.T. the Extra-Terrestrial
• Freaky Friday
• Glory Road
• The Hand That Rocks the Cradle
• Johnson Family Vacation
• Man on the Moon
• National Security
• Predator
• Predator 2
• Romeo and Juliet (2013)
• Scott Pilgrim vs. the World
• West Side Story
• Desayuno con Tiffany (a.k.a. Breakfast With Tiffany)
• Diary of a Wimpy Kid: The Long Haul
• The 9th Life of Louis Drax
Available February 2
• 2 Dope Queens
• Samba (a.k.a Sandbag)
Available February 3
• Gifted
Available February 7
• Ouija: Origin of Evil
Available February 9
• Mamá se fue de viaje (a.k.a. Ten Days Without Mom)
Available February 10
• Wonder Woman
Available February 11
• Here and Now: Series Premiere
Available February 12
• Atomic Homefront
Available February 17
• The House
Available February 19
• Last Week Tonight With John Oliver: Season 5 Premiere
• Chumel Con Chumel Torres: Season 3 Premiere
Available February 24
• Notes From the Field