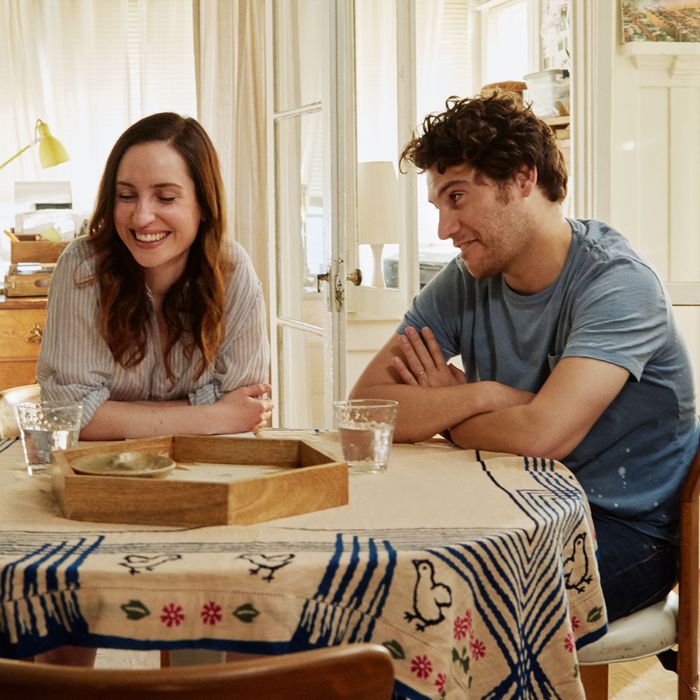 Photo: Jacqueline DiMilia/IFC Films
At the beginning of (and during) every month, Showtime adds new movies and TV shows to its library. Below, you'll find our recommendations for February 2018. For more comprehensive coverage of the best titles available on Showtime and elsewhere, check out Vulture's What to Stream Now hub, which is updated throughout the month.
Available February 1
If you're looking for a quiet indie drama: Band Aid
There's not a whole lot coming to Showtime this month, but tucked away in a mostly uninspiring lineup is Band Aid, the directorial debut of Zoe Lister-Jones. The film follows a married couple — played by Lister-Jones and Adam Pally — with a troubled relationship. Following the advice of their therapist, they decide to try and work through their problems by starting a band together and making songs about all the things they fight about. Tilting between very funny jokes and very painful honesty, Band-Aid is a tightrope walk pulled off by a charming cast and fun premise. Available February 1.
Available February 1
Because it's so wonderfully weird: Hulk
Ang Lee's Hulk is strange as hell, and that's what makes it so damn good. A movie that's unabashedly comic book — to the point where it's edited to look like one at times, with scene transitions that mimic comic-book panels — but also is unafraid to take liberties with the source material in order to tease out its psychological subtext, Hulk is an odd mash-up with admirable goals that often clash. The result is fascinating to watch, with a fight against a giant Hulk-poodle and a climactic battle that's a big middle finger to giant climactic battles. It's been 15 years since blockbuster superhero movies were this weird, but hopefully they will be again.  Available February 1.
Available February 1
• Band Aid
• The Bye Bye Man
• 25th Hour
• Blood and Chocolate
• Cody the Robosapien
• Daddy Day Care
• Employee of the Month
• Encino Man
• Fanboys
• G.I. Jane
• Hulk
• I Hope They Serve Beer in Hell
• Jimmy Neutron: Boy Genius
• Kelly & Cal
• My One and Only
• The Peacemaker
• Seraphim Falls
• Southland Tales
• Starman
• Touchback
• Two Weeks
• Velvet Goldmine
Available February 2
• The Trade: Series Premiere
• Collide
Available February 3
• Sleepless
Available February 9
• Eddie Griffin: Undeniable
Available February 10
• Eric Clapton: Life in 12 Bars
Available February 11
• Homeland: Season 7 Premiere
• Our Cartoon President: Series Premiere
Available February 16
• Word Is Bond
Available February 17
• Attack of the Killer Donuts