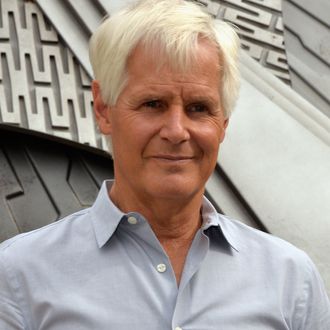 Photo: Michael Tullberg/Getty Images
X-Files creator Chris Carter made it very clear in a conversation with Collider earlier this year that for him, there was no show if it wasn't Mulder and Scully together. He could imagine X-Files going on indefinitely as a concept, but with Gillian Anderson expressing her intention to leave, that was a clear stopping point for Carter's involvement. "I wouldn't," he said. "For me, The X-Files is Mulder and Scully. I think if it were without Scully, I wouldn't do it. That's not my X-Files." But that was, like, a very long time ago. The world was a different place on January 8, and since that time, Carter has had a big change of heart about things, based on new comments in an interview with Digital Spy. When asked if he was done forever with Files after the eleventh season, Carter said:
"I don't know. I think that certainly The X-Files has more life in it, there are more stories to tell, with Gillian or without. I'm sorry to see her go, I've never actually considered doing this show without her, so is this the end? It's the end of something, I don't know if it's the beginning of something new. But certainly we will have to all put our heads together and figure out where to go from here."
So that's not a definite yes about X-Files coming back for a season 12, but it leaves the door a lot farther open than, "I wouldn't do it. That's not my X-Files." Something tells us that Anderson won't be having a similar change of heart anytime soon, though.