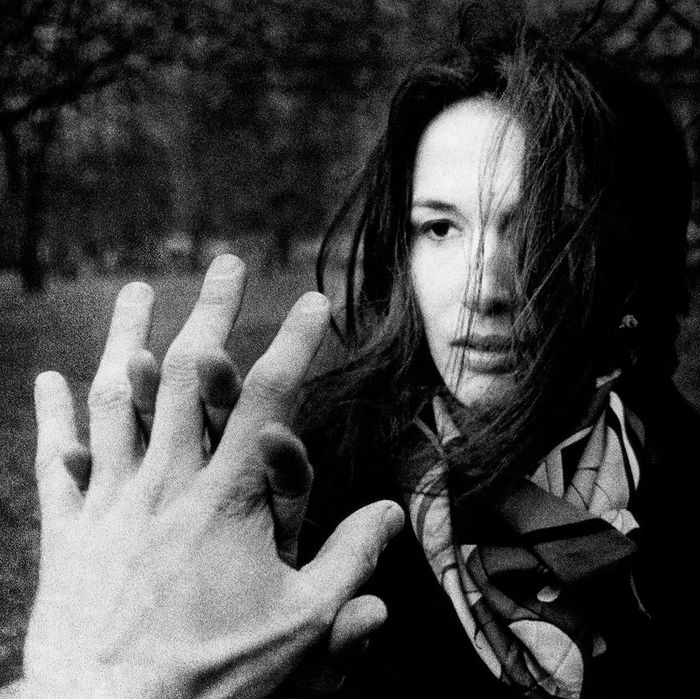 Ralph Gibson: The Black Trilogy
, by Ralph Gibson.
Photo: Mary Ellen Mark. Courtesy of University of Texas Press.
Looking to treat your eyeballs to something especially nice this month? A rich array of photographs made on repeat visits to Walter De Maria's Lightning Field, a chronicle of the civil-rights struggle at the landmark encampment Resurrection City, and a collection of works by a radical innovator of the photo-book genre are among the best recent and forthcoming collections available this month.
Photo: Walter De Maria, The Lightning Field, 1977. Long-term installation, western New Mexico. © The Estate of Walter De Maria. Photo: John Cliett. Courtesy Dia Art Foundation, New York
Since 1977, visitors to The Lightning Field, Walter De Maria's installation of 400 stainless-steel poles arranged in a vast grid in Catron County, New Mexico, have arrived in hopes of seeing the famous Land Art installation live up to its name, or at least witnessing a desert landscape whose seeming emptiness is part of what constitutes its beauty. Walter De Maria: The Lightning Field, published by the Dia Foundation (which still maintains the installation), features a sublime series of photographs made from 1978 to 1979 by the late John Cliett. Cliett took photographs at daybreak and dusk and moonrise and late afternoon, and he catches glowing daggers of lightning by day and night; desert flowers in bloom; strange, impossible, rich red sunsets; and lavender skies at dawn. The images are contextualized by De Maria's prescriptive rules for the piece and Cliett's notes on the photographs. Some visitors will leave without ever seeing lightning; Cliett catches it in double strikes sometimes. He pointed his camera at the same view or close to it, again and again, and yet the vast and infinite variations among these stunning landscapes prove no two images are the same; lightning never strikes twice.
Photo: Jill Freedman. Stamped by photographer verso. Courtesy Steven Kasher Gallery, New York.
In the wake of the assassination of Martin Luther King Jr., Jill Freedman, then an amateur photographer, quit her job as a copywriter and her life in New York City and joined thousands in the Poor People's Campaign, the movement that King had organized. For six weeks, in an occupation that would later have echoes in Occupy Wall Street and Standing Rock, people from all over the country caravanned to Washington, D.C., setting up tents and makeshift shelters, and created a flourishing village on the National Mall. Living among them, weathering heavy rains and mud, Freedman photographed the daily life of what became known as Resurrection City, and its nonviolent rallies and actions and marches. Viewed 50 years later in Resurrection City: 1968 (which was also the subject of a recent exhibition at Steven Kasher Gallery), her black-and-white prints are honest and stirring portraits of the ordinary people at the heart of this historic uprising.
Photo: Photography by George Rodriguez. Courtesy of Hat and Beard Press.
In a year when farmworkers join Hollywood actresses onstage at awards shows in a show of solidarity, here comes a book that traverses both those worlds and then some, Double Vision: The Photography of George Rodriguez (Hat & Beard Press). A photographer raised in South Los Angeles, Rodriguez had rare access to multiple and diverse worlds, documenting Chicano-led struggles for civil rights and United Farmworker strikes (Dolores Huerta contributes an introduction), as well as gang warfare, boxing matches, protests and riots, red-carpet premieres of films that would become classics, and early hip-hop. He counted Natalie Wood and Dennis Hopper as friends. (John Densmore, drummer for the Doors, contributes another essay.) In a mix of black-and-white and full-color images, Rodriguez's photographs offer a fascinating cross section of L.A.'s divergent worlds.
Photo: Photography by Guillaume Simoneau. Courtesy of MACK.
Images of glassy blue waters, dusk-tinged clouds, and trees are juxtaposed with portraits of field scientists clad in waders in Canadian photographer Guillaume Simoneau's Experimental Lake (Mack). The book shares its name with an ecosystem of 59 once-pristine lakes and watersheds in Ontario, where researchers study the effects of various stresses on the aquatic environment; Experimental Lake is not the subject but the vantage point from which Simoneau made these oddly edifying and evocative pictures.
Photo: Mary Ellen Mark. Courtesy of University of Texas Press.
Ralph Gibson's The Black Trilogy collects three now-classic titles — The Somnambulist (1970), Deja-Vu (1973), and Days at Sea (1974) — that transformed the photo-book genre in radically trenchant ways. In beautifully mysterious, high-contrast black-and-white grain, Gibson's narrative works unfold like dream sequences or, as some have described them, like photo novels: voyeuristic and alluring.
Photo: Spector Books
365 Days of Invisible Work is a rare and remarkable window onto the unseen or barely noticed professional and daily lives of waitresses, maids, dishwashers, gardeners, and undocumented immigrants. These pictures, set in their workplaces or within their daily lives, solicited by Werker magazine and the Netherlands-based Domestic Worker Photographer Network, are taken by the workers themselves. These amateur photographers seize an opportunity for self-representation — outsiders giving an intimate and inside look at how they make a living.
Photo: David Alan Harvey / Magnum Photos
The artists and documentarian members of the longtime Magnum Photos cooperative are known for depicting the lives of others, in conflict zones and on front lines all over the world, but rarely pointing the camera at themselves or at home. Which is precisely the subject of a ten-city exhibition tour and its accompanying collection. Home, made up of personal photographs that depict childbirth, teenage kids, and aging parents, traverses New Zealand, London, Buenos Aires, and the Midwest. Sixteen members of the collective, including Elliott Erwitt, Moises Saman, Alessandra Sanguinetti, and Alec Soth, team up with Fujifilm to visually explore the notions of our complicated relationship with ideas about family, motherhood, fatherhood, and where we come from.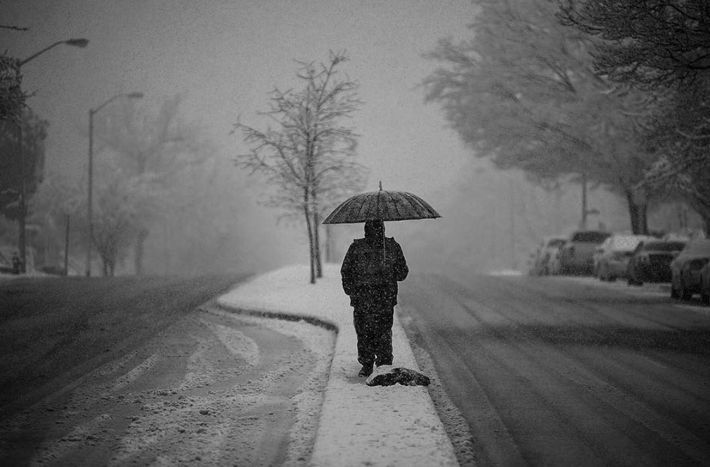 Noah Scialom's forthcoming posthumous book
Until his death earlier this year at the age of 28, Noah Scialom-Herman dedicated his days to photographing the streets and people of Baltimore, embedding himself in the neighborhoods in pictures that showed a great affection for the lives of his subjects and a spirit of wit and adventure. "He had this uncanny ability to be near something crazy," a colleague told the Baltimore Sun, where Scialom-Herman's photographs frequently appeared. His Instagram feed, lauded by Time magazine as one of the best in the country, was often described as a "community"; his photographs of the Baltimore Uprising were featured in local papers and the Guardian, The Atlantic, and The New York Times Magazine. When he died, he was working on a new book, and devastated fellow photographers, family members, and friends are raising money to publish it.