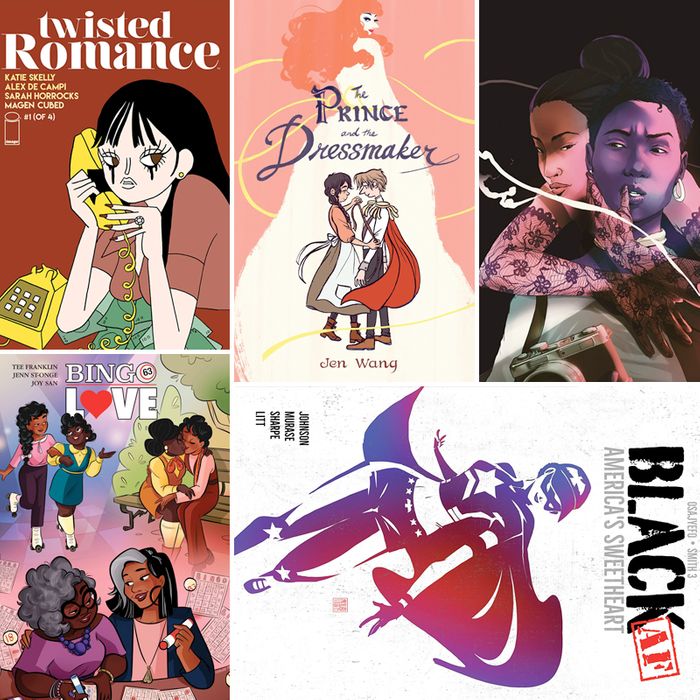 Each month, Abraham Riesman offers recommendations of comics media, including book-length graphic novels, comics-format nonfiction, and ongoing series. With any luck, at least one of them will be a match for you.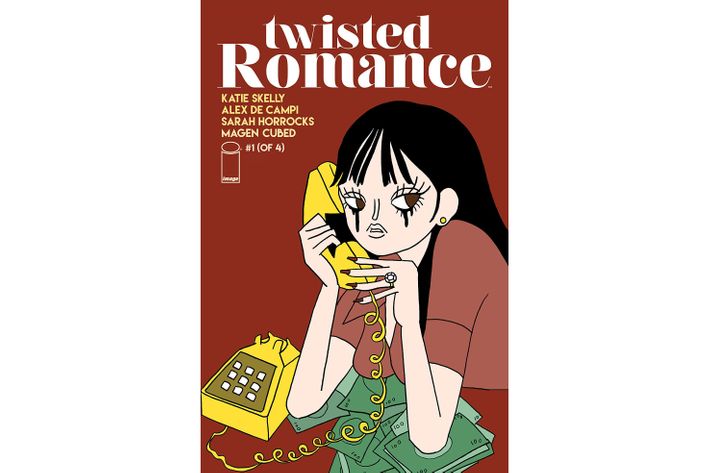 Twisted Romance by Alex de Campi, Katie Skelly, Magen Cubed, Sarah Horrocks, Alejandra Gutiérrez, Vita Ayala, Meredith McClaren, Carla Speed McNeil, Jess Bradley, and Margaret Truath (Image)
Love isn't dead, folks. Chronically underappreciated writer Alex de Campi has become the latest comics pro to attempt to resurrect the long-dead genre of the romance comic, and the results are truly fabulous. She's spearheaded a weekly anthology series for the month of February called Twisted Romance, in which she and an assortment of non-male writers and artists present tales of wistfulness and lust. The boundaries of the genre are pushed far and wide: The settings range from a fashion-photography studio to an intergalactic starship. There are spicy prose pieces and surreal scrawlings, and the whole package will make you wish this series could come out every week forever.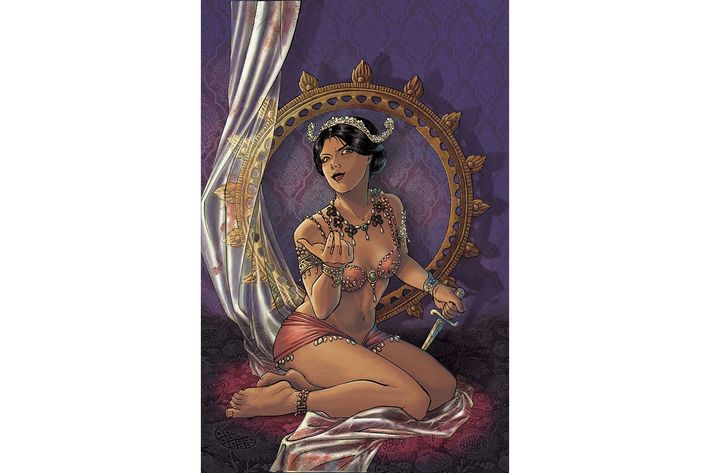 The Berger Books lineup by various creators (Dark Horse)
Few individuals have had a bigger impact on comics history than Karen Berger. The legendary editor built her name by launching and overseeing DC Comics' Vertigo imprint 25 years ago and running it until 2013, at which point she had a rocky divorce from the company. She couldn't stay away from the game for too long, though, and she's back with a new slate of comics at Dark Horse called Berger Books. They don't disappoint. The first wave includes The Hungry Ghosts, a collection of eerie tales involving food; Incognegro: Renaissance, a stirring yarn of race and murder (and sequel to the acclaimed Vertigo series Incognegro); and Mata Hari, a tense historical drama about the titular spy. More series are on the way and they can't come soon enough.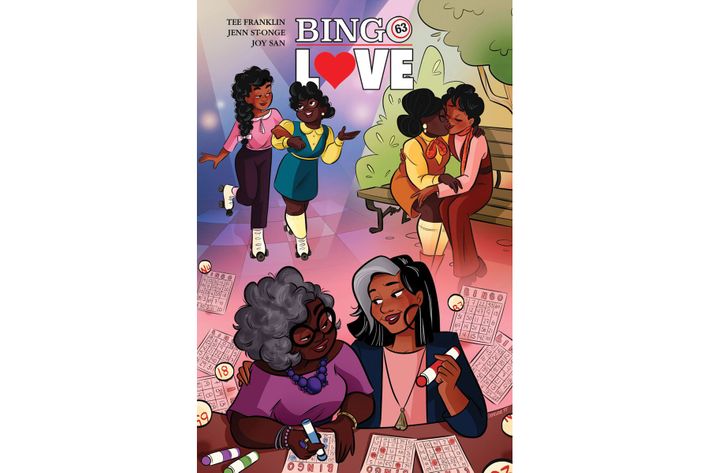 Bingo Love by Tee Franklin, Jenn St-Onge, and Joy San (Image)
If you've been on Comics Twitter in recent months, you've no doubt heard about the impending arrival of Bingo Love. Writer Tee Franklin is a formidable force in that digital ecosystem, and has done an excellent job of building buzz for the graphic novel that she's composed with artists Jenn St-Onge and Joy San. Reader, the wait was worth it. This adorable, just-in-time-for-Valentine's-Day volume follows the romance of two women who meet as teens in the early 1960s, see their love thwarted, and reunite over a game of bingo in old age. Its unconventionality is much needed — how many romance comics about aging queer women of color are out there? — but the story and the visual iconography are comfortably accessible.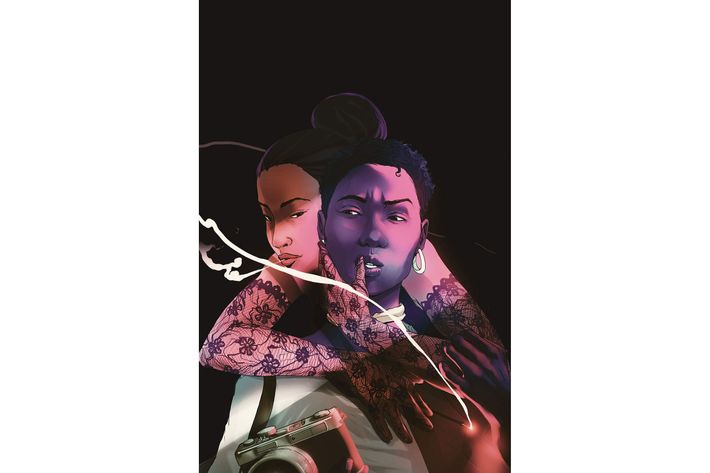 Abbott by Saladin Ahmed, Sami Kivelä, and Jason Wordie (BOOM!)
Who knew that a hard-boiled crime drama about a black, female journalist in 1972 Detroit with mysterious supernatural abilities was exactly what the industry was waiting for? Writer Saladin Ahmed had already become the envy of scribes everywhere by gaining a hit with his very first stab at writing comics with Marvel's Black Bolt, and his haters will only be made more frustrated by the fact that his sophomore effort is even better than its predecessor. Artists Sami Kivelä and Jason Wordie deal expertly in grit and gore, and their combination of scratchy linework, dynamic layouts, and nostalgic coloring dazzles the eyes. A TV adaptation of this sucker almost feels inevitable, so get in before the rush.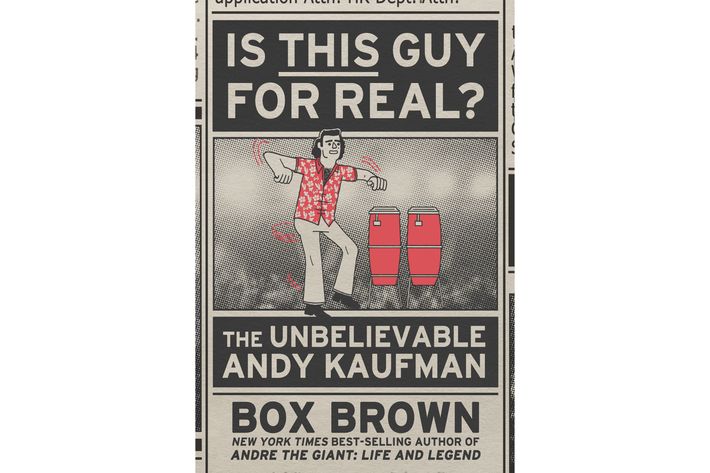 Is This Guy for Real?: The Unbelievable Andy Kaufman by Box Brown (First Second)
My only complaint about Is This Guy for Real?: The Unbelievable Andy Kaufman is that its title and cover are woefully misleading. One goes into this piece of graphic nonfiction expecting yet another chronicle of the comedy legend, hitting the familiar Man on the Moon narrative beats and leaving you no more informed than you were going in. But this fantastic tome only briefly revisits SNL, Taxi, and Tony Clifton. The focus is on wrestling. Box Brown exercises his trademark commitment to dogged research, elegant story construction, and compellingly cartoony artwork in this story about Kaufman's lifelong connection to the squared circle. We get surprisingly detailed accounts of his early days admiring "Nature Boy" Buddy Rogers, his famed faux-rivalry with Jerry "The King" Lawler, his collaboration with "Classy" Freddie Blassie, and — perhaps most interesting — the long-lasting impact Kaufman apparently had on the sport. If you want a new angle on a legend, or just want to see why people care so damn much about the WWE, you could do a lot worse than picking up this book.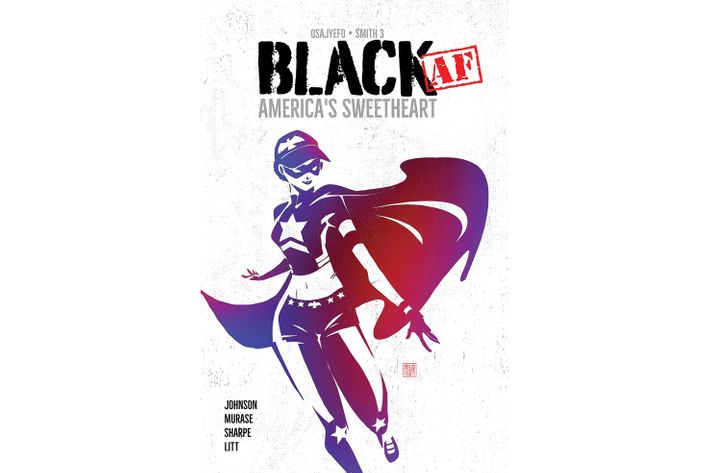 BLACK [AF]: America's Sweetheart by Kwanza Osajyefo, Jennifer Johnson, Sho Murase, and Tim Smith III (Black Mask)
In its half-decade of existence, Black Mask has earned a reputation as one of the most politically progressive publishers in comics, and one of their crown jewels has been the Kwanza Osajyefo–created superhero saga BLACK. It envisions a world where superpowers exist — but are only possessed by black people. Osajyefo has used that premise as a jumping-off point for unflinching interrogations of race and class, and his spinoff graphic novel BLACK [AF]: America's Sweetheart continues that mission. He and artists Jennifer Johnson, Sho Murase, and Tim Smith III have crafted a crackling bit of action and adventure in which a teenage girl finds out she's the most powerful being on Earth and pursues a career as a government-sponsored do-gooder codenamed Good Girl. As secrets from her past creep up on her, we thrill at the lush and kinetic artwork and punchy prose. Everyone who contributed to the initial BLACK Kickstarter should be proud of what they've made possible.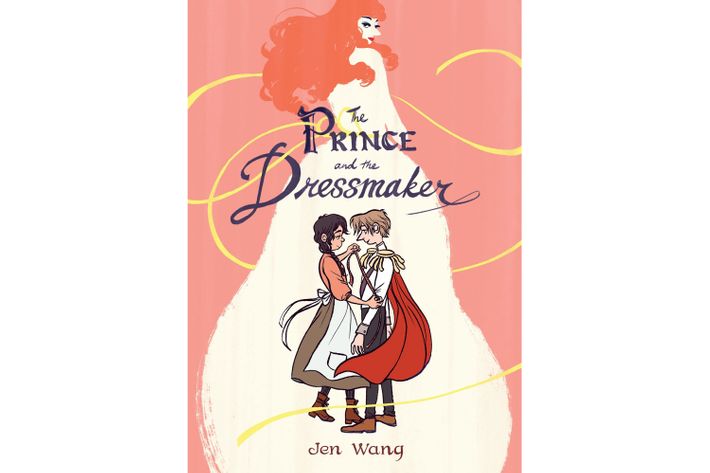 The Prince and the Dressmaker by Jen Wang (First Second)
Don't let the title fool you — this isn't your typical pauper-meets-royalty romance. Jen Wang's stunningly beautiful new all-ages graphic novel introduces us to a talented seamstress named Frances and a daydreaming prince named Sebastian. When Frances causes jaws to drop by designing a scandalous outfit that rocks the Paris social scene, Sebastian hires her for a surprising task: making dresses for him to surreptitiously wear. This tale of a cross-dressing heir to the throne and the girl who makes his double life possible is by turns sweet and cathartic, and Wang's lithe inks and dazzling colors are a sumptuous meal for the eyes. If Disney wanted to get wise to the times, they'd adapt this sucker and make their next elegantly garbed princess a prince.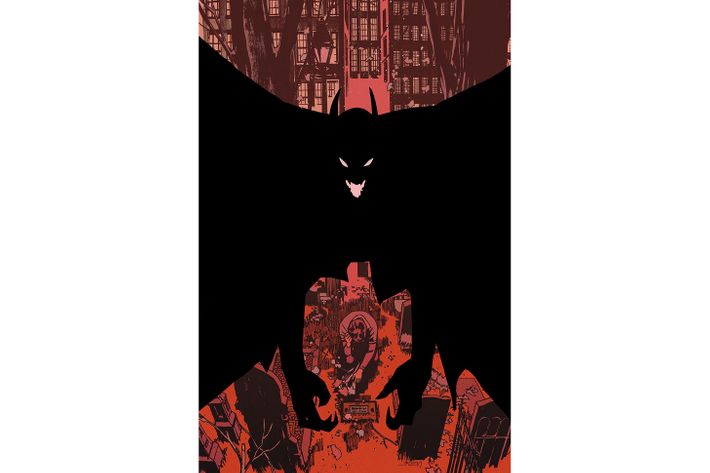 Batman: Creature of the Night by Kurt Busiek and John Paul Leon (DC)
Kurt Busiek is one of the greatest living writers of superhero fiction, and one of his finest moments came in the 2004 mini-series Superman: Secret Identity. It had a quirky and delicious concept: What if a real-world kid named after Superman abruptly found himself in possession of superpowers like those of his namesake? The resulting tale went in wildly unexpected directions, and Busiek has executed a similar feat of defamiliarizing the familiar with his spiritual sequel Batman: Creature of the Night. A child named Bruce Wainwright is obsessed with Batman comics and, one day, finds that he can commune with some kind of spirit that appears in a form roughly approximating that of his hero. Told from the perspectives of Bruce and an Alfred-esque relative, this story from Busiek and artist John Paul Leon is as visually stunning as it is narratively gripping. Hey Kurt, do Wonder Woman next, and don't make us wait 14 years this time.