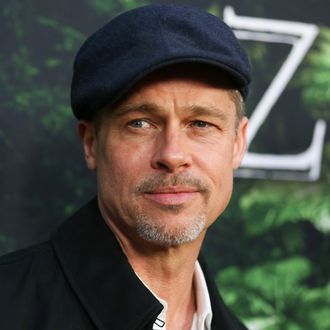 Brad Pitt.
Photo: Rich Fury/Getty Images
For his movie about the Hollywood of yesteryear, Quentin Tarantino has tapped two of this century's biggest actors, Brad Pitt and Leonardo DiCaprio, reports Variety. The film, titled Once Upon a Time in Hollywood, is set in Los Angeles in 1969. The story centers around Rick Dalton (DiCaprio), a former actor in a Western show, and his stunt double, Cliff Booth (Pitt). Rick is the next-door neighbor to Sharon Tate, the pregnant actress who was murdered that year by members of the Manson family cult.
The movie is set to be released on August 9, 2019, which marks the 50th anniversary of the date Charles Manson's followers killed Tate and four others who were at her home.