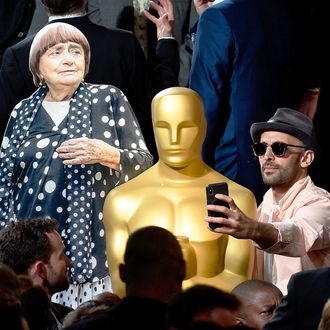 At the luncheon.
Photo: Kevork Djansezian/Getty Images
Agnès Varda, this year's oldest Oscar nominee, has previously established that she does not care very much about the whole thing, and yet still managed to charm everyone involved anyway. While the French New Wave pioneer couldn't make it to the annual Oscars luncheon, her Faces Places co-director JR brought along a few cardboard Agnès Vardas in her stead. There, they mingled with the crowd, posed for pictures, and notably, really delighted the heck out of Meryl Streep.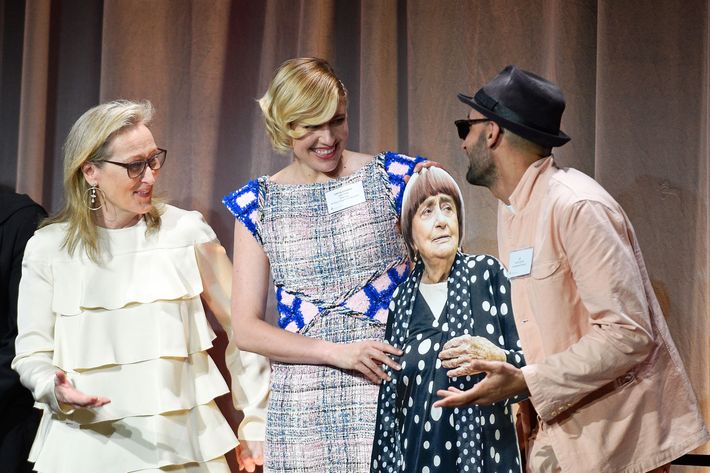 Another, separate cardboard Varda included one of her cats, which was extra delightful, but also bad news once Doug Jones, who plays The Shape of Water's cat-hungry monster, got too close.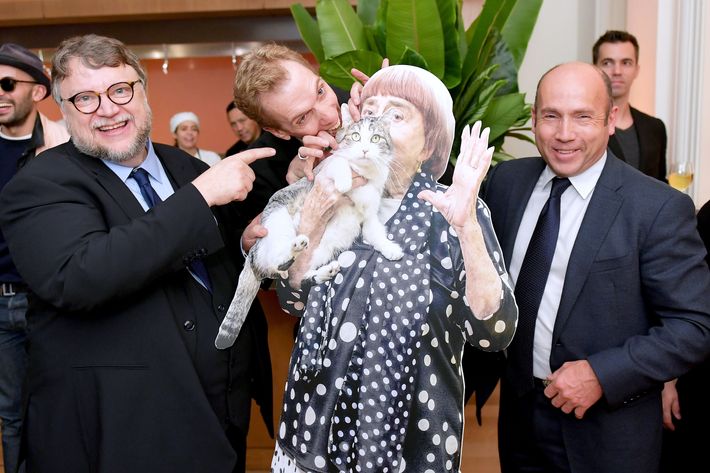 Here's the cardboard Agnès in the back of the big Oscars class photo. She looks so bemused by this whole experience! Mostly because that's the primary emotion this cutout expresses.