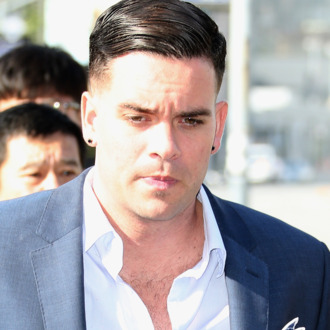 Salling.
Photo: Frederick M. Brown/Getty Images
BuzzFeed News reports that federal prosecutors will not go forward with the child pornography charges against Glee actor Mark Salling following his suicide. Salling had already pleaded guilty to possessing the graphic images on his computer and was awaiting sentencing when his body was found on January 30. His death was officially ruled a suicide two days later.
A prosecutor told BuzzFeed that it is standard practice to drop the charges if a defendant dies accidentally or by suicide, explaining, "Essentially, no defendant, no criminal prosecution." As part of Salling's plea, he reportedly agreed to serve four to seven years in prison and to pay $50,000 to each victim who filed a formal restitution request. Because the restitution agreement was not formally approved by the judge at the time of Salling's death, BuzzFeed reports that the payment is not enforceable. The victims, however, could still potentially sue the actor's estate in civil court.