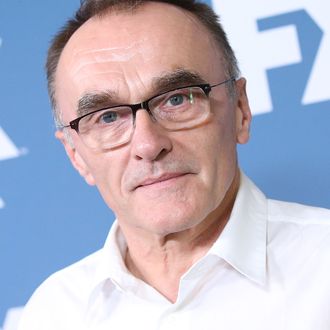 Danny Boyle on January 5, 2018, in Pasadena, California.
Photo: Michael Tran/FilmMagic
Now that Christopher Nolan has declared himself out of the running to direct Bond 25, it seems like the new favorite is Danny Boyle. According to Variety, MGM is looking to hire the Trainspotting filmmaker to take over the reins from Sam Mendes. However, don't get too excited yet, Boyle-maniacs — the only thing for certain about the 25th movie in the blockbuster franchise is that Daniel Craig is returning as 007. Sources tell Variety that there's no formal deal in place and that the studio might choose a more "well-known name." While it's unclear who this more famous director could be, Boyle does have an Oscar win for Slumdog Millionaire and the nod for 127 Hours, if that counts for anything.