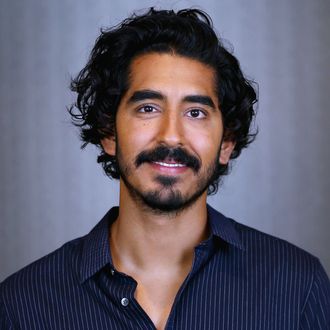 This smile! This hair!
Photo: Francois Nel/Getty Images for Chivas Regal
Happy Valentine's Day! Just when it seemed like GQ's dreamy Timothée Chalamet floppy-haired photo shoot won the day, awards-season-2016 crush Dev Patel has sent your heart a telegram: He's back, set to star in Armando Iannucci's retelling of David Copperfield. Per Variety, the project will "offer a modern take on Dickens' title character as he navigates a chaotic world to find his elusive place within it." (Hint: It's here. Right here. At Vulture dot com.) Charles Dickens's original David Copperfield followed the titular character from poverty to success as a famous author. Veep creator Iannucci will write the movie with Simon Blackwell (In the Loop). Can Iannucci's barbs keep their acidity when they're being delivered by Dev Patel's impossibly lovable face? We'll see.