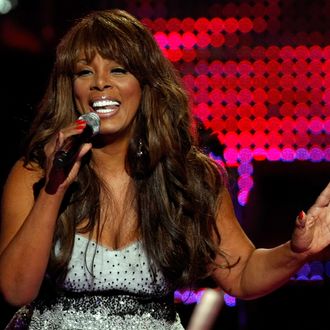 Donna Summer.
Photo: Ethan Miller/Getty Images
Donna Summer's 1982 single "State of Independence" has found new popularity, reports Billboard. According to initial reports by Nielsen Music, the song received 150,000 on-demand audio and video streams on February 7 and 8 — that's a 12,000-percent increase from the sub-2,000 streams it received on the two days prior. As Billboard points out, this increase appears to be linked to Vulture's interview with Quincy Jones (published February 7), in which the music legend claimed that Michael Jackson "stole" from Summer's song for his hit from the same year, "Billie Jean." Jones told interviewer David Marchese, "The notes don't lie, man. [Jackson] was as Machiavellian as they come."
The streaming numbers for "Billie Jean" also reportedly spiked during those two days, but not as extremely. The Jackson song received a modest increase in on-demand streams of 4 percent.