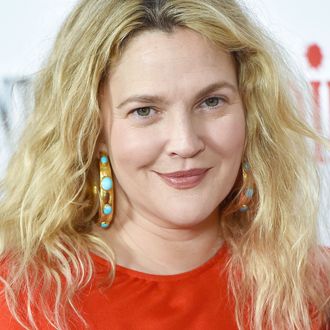 Photo: Axelle/Bauer-Griffin/FilmMagic
Drew Barrymore has another big-screen project in the works. According to Variety, Barrymore is set to produce and star in a romantic comedy called The Stand-In. The film will feature Barrymore starring in the two leading roles. Here's the logline:
The Stand-In is the story of a disaffected comedy actress and her ambitious stand-in trading places. A washed-up movie star, busted for a tax evasion, hires her unemployed, adoring stand-in to do community service in her place. A weird co-dependent relationship ensues as the actress begins to use the stand-in in all parts of her life to escape from the stressful demands of fame. Eventually, the stand-in starts to take the actress's identity, career and boyfriend, and finally kicks her out of her own house.
Jamie Babbit (But I'm a Cheerleader, Silicon Valley executive producer) has signed on to direct the film, which was written by Sam Bain (Peep Show).