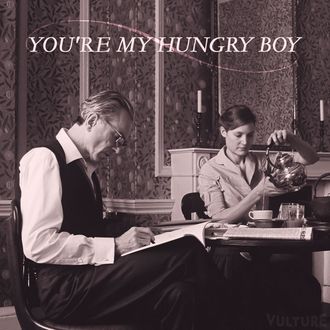 Photo-Illustration: Vulture and Photos by Focus Features
Is there a demanding, persnickety genius in your life that needs a little loving? A lovely creature making the house smell so nice, or even a hungry boy in need of special Valentine to go along with his breakfast of Welsh rarebit with a poached egg on top, bacon, scones, butter, cream, jam, Lapsang tea … and sausages? Press play on Jonny Greenwood's "House of Woodcock," slip into your most luxurious silk, and leave one of Vulture's Phantom Thread–themed Valentines on your lover's (or roommate's, or friend's, or person that begins each of your days with a confrontation) plate.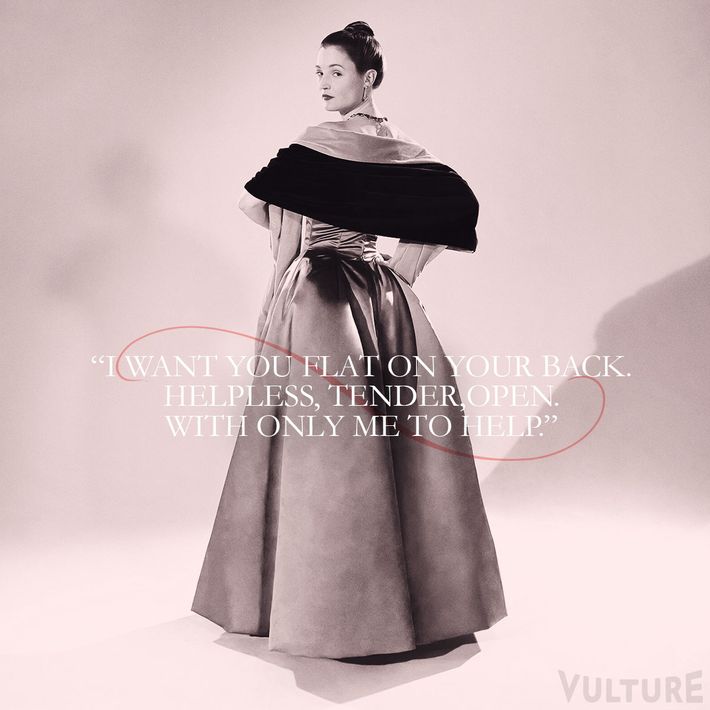 *Long, dramatic eyebrow raise*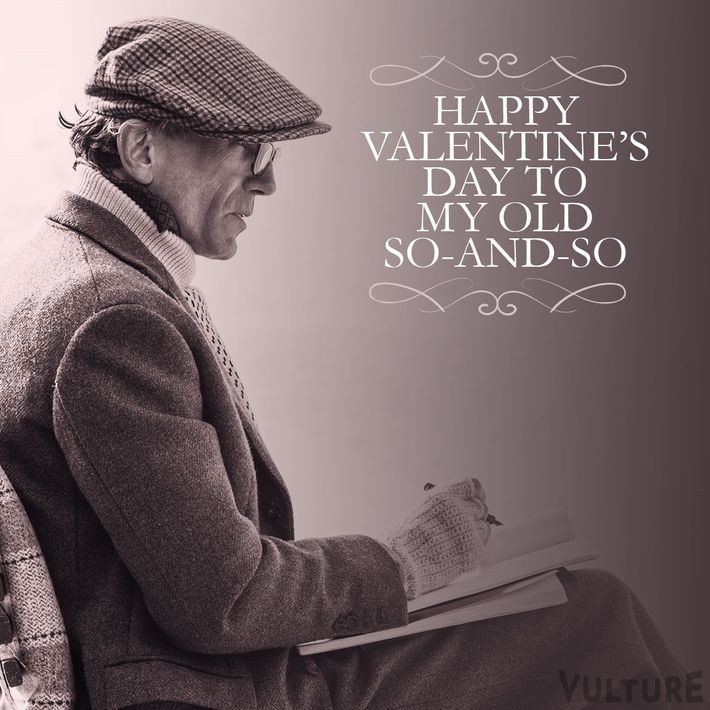 Because platonic friends — or icy, genius sisters — need Valentines, too.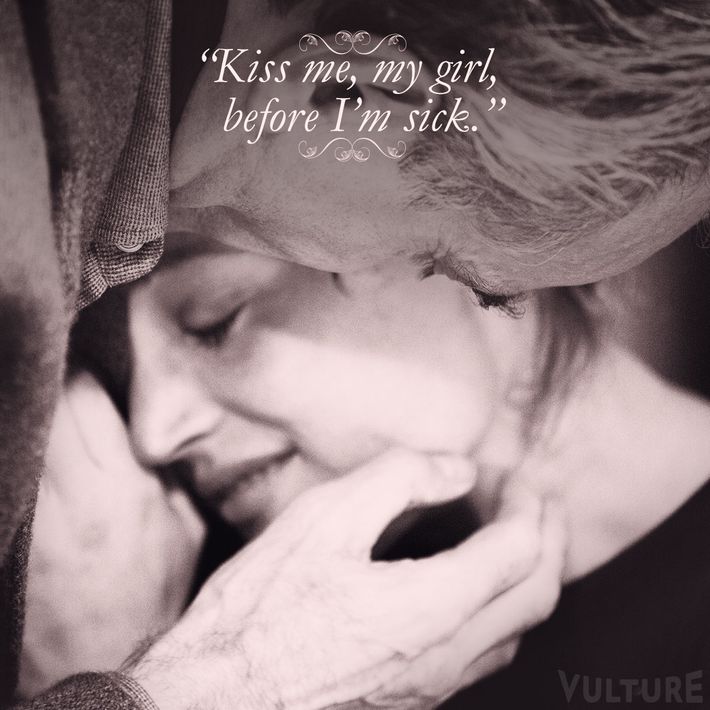 Best used while making sexy, dramatic eye contact over an omelette.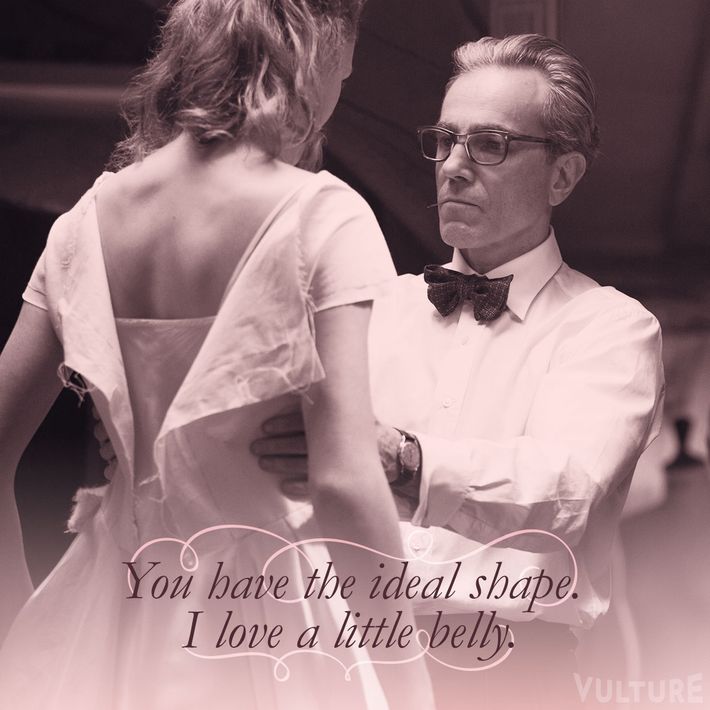 Let your lover fat in peace!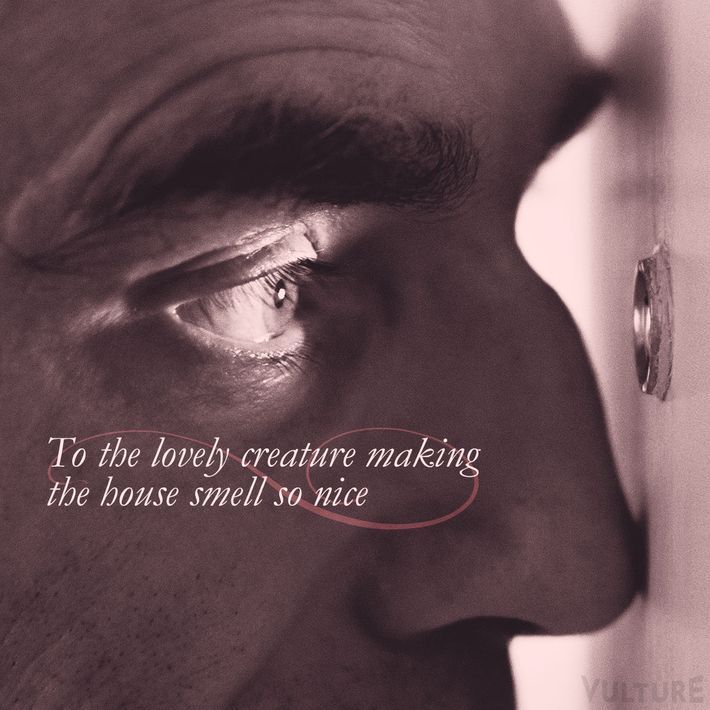 Alma's secret scent: sandalwood and rosewater, sherry and lemon juice.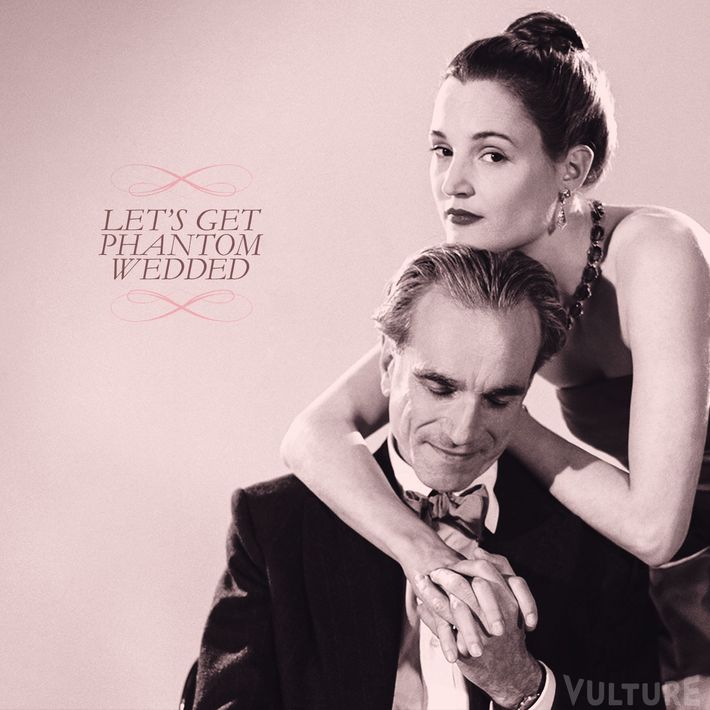 However you use them, use them carefully!