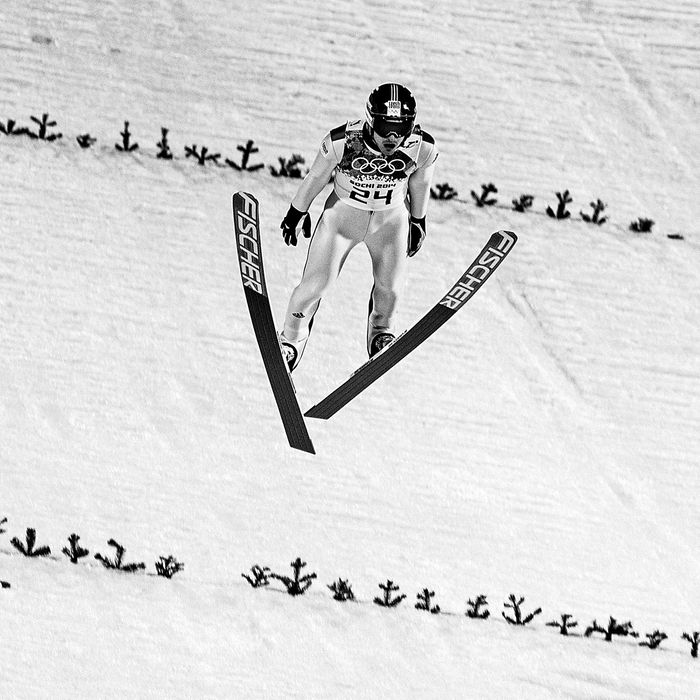 Photo: Benjamin Lowy/Getty
The 2018 Winter Olympics are set to begin tomorrow night in Pyeongchang. Mixed-doubles curling and ski-jumping competitions kick off the Games early, ahead of the Opening Ceremony on Friday morning. If you have free-to-air TV or a cable subscription, the major events will be broadcast NBC, CNBC, and NBCSN, but that's far from the only way to watch. As long as you have a computer, phone, or streaming device, it's easy stream the Games, and the opening and closing ceremonies, live. Take a look at how to watch the Olympics below:
Live TV Streaming Services
If you are willing to subscribe to a live TV streaming service, there are now six different providers offering access to live TV without cable. DirecTV Now, fuboTV, Hulu, Playstation Vue, Sling TV, and YouTube TV all provide different packages at different rates. For full Olympics coverage, DirecTV Now is probably the best option — it includes access to ESPN, NBC, NBCSN, CNBC, USA, and NBC Sports Extra, for $35 per month. If you plan your viewing right, you can also utilize their seven-day free trial, and then unsubscribe after.
NBCOlympics.com
If you are watching on your computer, NBCOlympics.com will be streaming the Olympics live on their website. Unfortunately, you can only watch for 30 minutes at a time before the stream requires you to log in with your TV provider.
Outside the U.S.
If you are in the U.K., you can watch select Olympics coverage on the BBCi player. The player is free and works on desktop, mobile, and tablet. In Canada, you can stream stream the Olympics live using the CBC Sports App (called the "CBC Olympics App" for the duration of the Games) on your phone or tablet. If you are in Australia, Channel 7 is offering a similar app, called OlympicsOn7, which is available on desktop, mobile, and streaming devices.