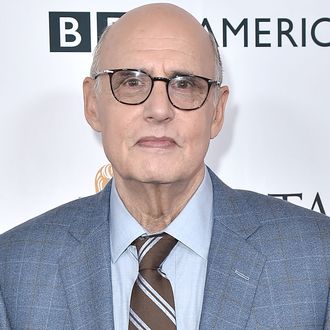 Jeffrey Tambor.
Photo: David Crotty/Patrick McMullan via Getty Image
Following the news from earlier today that Jeffrey Tambor has been officially cut from Amazon's Transparent series, the actor provided a comment to Deadline expressing his dissatisfaction with the handling of sexual-harassment accusations made against him by trans actresses Van Barnes and Trace Lysette. "I am profoundly disappointed in Amazon's handling of these false accusations against me," Tambor said. "I am even more disappointed in Jill Soloway's unfair characterization of me as someone who would ever cause harm to any of my fellow castmates."
It was originally reported that the actor was leaving Transparent back in November, after the accusations first surfaced. Tambor then walked back comments he made at the time (he said, "I don't see how I can return to Transparent"), with his publicist saying that no final decision had been made regarding his continued employment on the show. In the meantime, Amazon had started its own investigation into the accusations made by Barnes and Lysette, and today, Tambor expressed in his statement that he lacks faith in that investigative process.
In our four-year history of working together on this incredible show, these accusations have NEVER been revealed or discussed directly with me or anyone at Amazon. Therefore, I can only surmise that the investigation against me was deeply flawed and biased toward the toxic politicized atmosphere that afflicted our set. As I have consistently stated, I deeply regret if any action of mine was ever misinterpreted by anyone and I will continue to vehemently defend myself. I also deeply regret that this groundbreaking show, which changed so many lives, is now in jeopardy. That, to me, is the biggest heartbreak.
In response to the news of Tambor's dismissal from the series, Transparent creator Jill Soloway said in a statement to Vulture that, "We are taking definitive action to ensure our workplace respects the safety and dignity of every individual, and are taking steps to heal as a family."