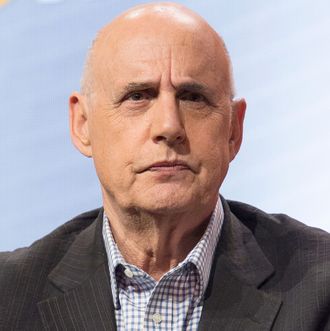 Jeffrey Tambor.
Photo: Valerie Macon/AFP/Getty Images
Amazon has officially cut Jeffrey Tambor from Transparent after an investigation into sexual-harassment claims against the actor. Per Deadline, Amazon has said Tambor will not return for the upcoming fifth season of the show, in which he played the lead character Maura. Trans actresses Van Barnes and Trace Lysette first came forward with claims against Tambor in November of last year. After Amazon started an investigation, Tambor said, "I don't see how I can return to Transparent" due to the "politicized atmosphere" of the set, and then later in December tried to walk back his statement saying he hadn't left the show. It is not clear how Transparent may work around Tambor's departure, or if its next season will be its last. In a statement to Vulture, creator Jill Soloway said:
I have great respect and admiration for Van Barnes and Trace Lysette, whose courage in speaking out about their experience on Transparent is an example of the leadership this moment in our culture requires. We are grateful to the many trans people who have supported our vision for Transparent since its inception and remain heartbroken about the pain and mistrust their experience has generated in our community. We are taking definitive action to ensure our workplace respects the safety and dignity of every individual, and are taking steps to heal as a family.