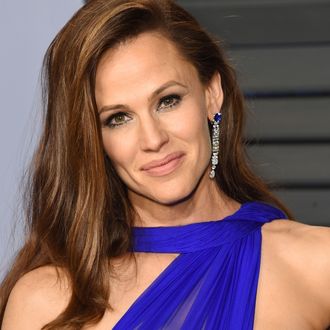 Photo: J. Merritt/Getty Images
In the near future, HBO comedies will be both Crashing and Camping. According to The Hollywood Reporter, Jennifer Garner has signed on to star in a limited eight-episode comedy series in the works at HBO called Camping. Here's more info on the series, which is based on the 2016 British series of the same name:
Written and exec produced by Dunham and Konner, the series revolves around Kathryn, who will be played by Garner in her first TV role since Alias wrapped its five-season run on ABC in 2006. The series kicks off on Walt's (uncast) 45th birthday, which was supposed to be a delightful weekend back to nature, at least according to his obsessively organized and aggressively controlling wife, Kathryn. But when the camping trip gathers Kathryn's meek sister, holier than thou ex-best friend and a free-spirited tagalong in one place, it becomes a weekend of tested marriages and woman-on-woman crime that won't soon be forgotten. Plus, bears.
Garner's character is described as "a controlling LA mom who is far less cheerful than her Lululemons imply" who "controls the proceedings with an iron grip until she's faced with a woman who undoes all her best laid plans."  Production on the series is slated to begin in Los Angeles in the spring.