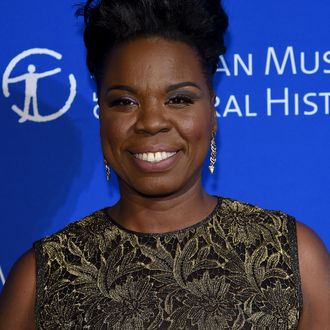 Jones.
Photo: Jamie McCarthy/Getty Images
Leslie Jones might be an official NBC correspondent at the 2018 Winter Olympics in Pyeongchang, South Korea, but that doesn't mean she knows anything more about curling than you do. The Saturday Night Live star has been avidly livetweeting the games, sharing her thoughts on the events and competitors, even when she's not sure what's going on. It's pretty delightful. Here're a few highlights from Saturday.
Jones explains why luge is dangerous.
Jones has a theory on why Kyle Mack missed his final jump.
How do speed-skating relays work?
What about curling?
Does this skater have a secret agenda?
This description is just accurate.