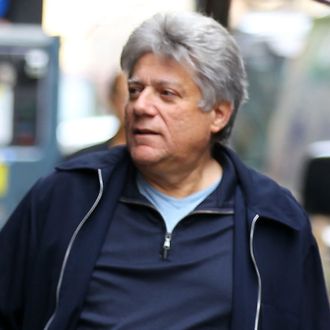 Vincent Cirrincione.
Photo: Christopher Peterson/BuzzFoto/FilmMagic
Vincent Cirrincione, a Hollywood manager known for supporting the careers of actresses like Halle Berry and Taraji P. Henson, has closed his agency after the Washington Post reported accusations of sexual harassment against him from nine women of color. "It is with incredibly great sadness that at this time that I believe it's in the best interest of all my actors and actresses that I represent to close my management company," he said in a statement. "This business is hard enough and I don't want to distract in any way from their careers or opportunities in the entertainment field. I wish all my clients the very best in all their endeavors."
In the Post's report, a group consisting of eight African-American and one Asian-American women described Cirrincione making unwanted sexual advances toward them, including asking for sex in exchange for representation, in instances over the last two decades. Many of them claimed that Cirrincione, who is white, used his position as a gatekeeper to the predominantly white industry to his advantage, preying upon women of color with few other options and holding up big-name clients like Halle Berry and Taraji P. Henson as examples of his power. After the Post's report came out, Berry said on Twitter she was "livid that he used me, and the role model he helped me become, to lure and manipulate innocent, vulnerable women of color for his predatory actions." Henson put out a statement of her own on Instagram yesterday, writing, "Everyone knows how difficult this Industry has been for women and my hope is that all of these unspeakable events ignite true change in the treatment of women in this business."
Cirrincione has said he accepts responsibility for pursuing sexual relationships with the women in question but denies that he sought sexual favors in exchange for representing actresses. Though he apologized to the women, he also insisted all his relationships were consensual.