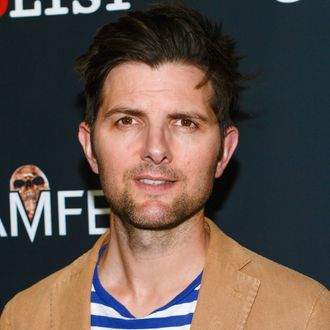 Adam Scott will return.
Photo: Tara Ziemba/FilmMagic
Nicole Kidman, Reese Witherspoon, Shailene Woodley, Laura Dern, and Zoë Kravitz have all been announced as officially returning for the second season of Big Little Lies, but today we got confirmation about Monterey's hottest commodity, Ed Mackenzie. Yes, HBO is confirming that Adam Scott will reprise his role as Madeline Martha Mackenzie's husband. Take a breath. Calm your nerves. Now pour a drink, and celebrate this news.