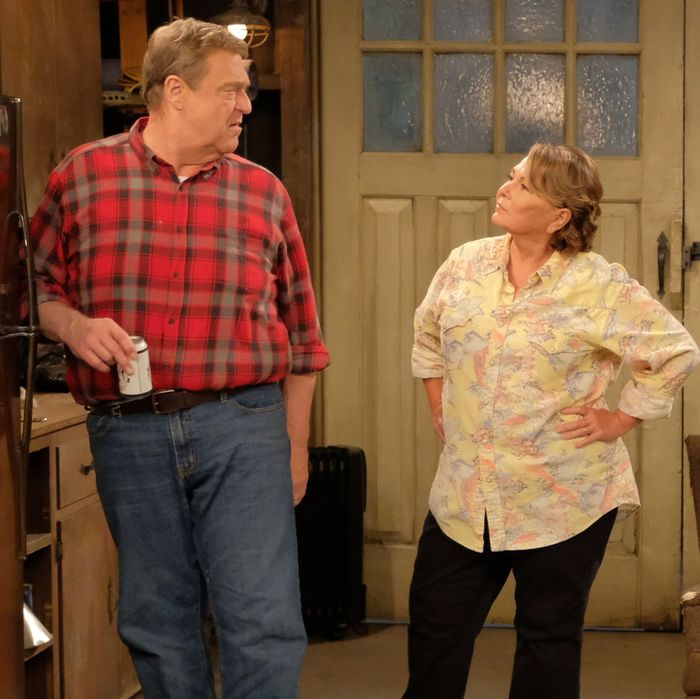 This spring, if all you want to do is unwind with a bunch of familiar faces — or rather, a familiar narrative — it will be more than easy with all of the reboots, revivals, and spinoffs infiltrating the small screen. From the long-gone to the still-fresh, here's what to expect in the coming months.
Bridezillas (March 2, WE Tv)
Based on: A continuation of the original, crazed series that ended in 2013. Great portmanteau!
The premise: A bunch of engaged women terrorize their family and friends for extended periods of time as they prepare for their "dream" weddings. There may or may not be wine-throwing, but there will be temper tantrums.
Heathers (March 7, Paramount Network)
Based on: The 1989 pitch-black comedy film of the same name, which was written by Daniel Waters.
The premise: Tweaking the premise of the film to fit a 2018 aesthetic, Heathers follows a normal high-school student, Veronica, who's suddenly thrust into the mega-popular "body-positive" clique of the Heathers: three queer students with a penchant for ruthlessly mocking the rest of the school. Too bad Veronica and her anarchist boyfriend hatch a plan to murder one of them.
American Idol (March 11, ABC)
Based on: A continuation of the show's original run on Fox, which gained a massive, international following throughout its 15 seasons before being cancelled in 2016.
The premise: If it ain't broke, don't fix it. Nothing will change with this Idol reboot, with new judges Katy Perry, Lionel Richie, and Luke Bryan guiding some hopeful singers as they try to advance to the next round and win over America's hearts.
Station 19 (March 22, ABC)
Based on: Coming from the mind of Shonda Rhimes, the series is a spinoff of Grey's Anatomy, making it the second spinoff in the franchise. The lead character, Andy Herrera (Jaina Lee Ortiz), previously appeared in one episode of Grey's.
The premise: A close group of firefighters — and pals! — in Seattle keep the city safe from any and all smoky danger. The dynamics of the squad, however, might start to falter when the captain's daughter takes over leadership duties upon his unfortunate hospitalization.
Roseanne (March 27, ABC)
Based on: A continuation of the original series — one of the most popular and widely watched of the '90s — which concluded on ABC in 1997 after nine seasons.
The premise: The network has been strategically keeping the Conner family's modern-day, blue-collar exploits at bay for the sake of surprise, but do expect all of those lovely midwestern faces to pop up once again to complain about life and everything in-between.
Trading Spaces (April 7, TLC)
Based on: A continuation of the series that came to an end on Discovery Home in 2008, which itself was an adaptation of the BBC program Changing Rooms.
The premise: A pair of neighbors get free rein to redecorate a room in another neighbor's home, with absolutely zero input allowed from anyone but themselves and a designer — but they have to stick to a set budget, usually hovering around the $2,000 mark. The final reveal always brings shock … or anger.
Lost in Space (May, Netflix)
Based on: The original Lost in Space television series created by Irwin Allen, which aired for three seasons between 1965–1968.
The premise: When a futuristic — and by that we mean 2046 — family accidentally crashes their spaceship on a planet light-years away from their destination, they're forced to accept their fate and adapt to the exciting new alien surroundings. That, and the foe-turned-sweetheart Dr. Smith is now a woman!