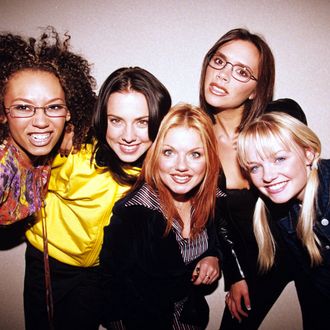 The Spice Girls
Photo: Brian Rasic/Getty Images
Stop right now! A few days after sharing a tantalizing reunion snap, TMZ is reporting that a Spice Girls reunion tour is just around the corner.
So, here's the story from A to Z: According to the gossip site, the beloved '90s girl group recently reunited with their former manager Simon Fuller to begin planning their world tour, which will kick off in late summer and include stops in the U.K. and the U.S. Word has it that Victoria Beckham was the last holdout, but now she too is "fully on board."
Say you'll be there.