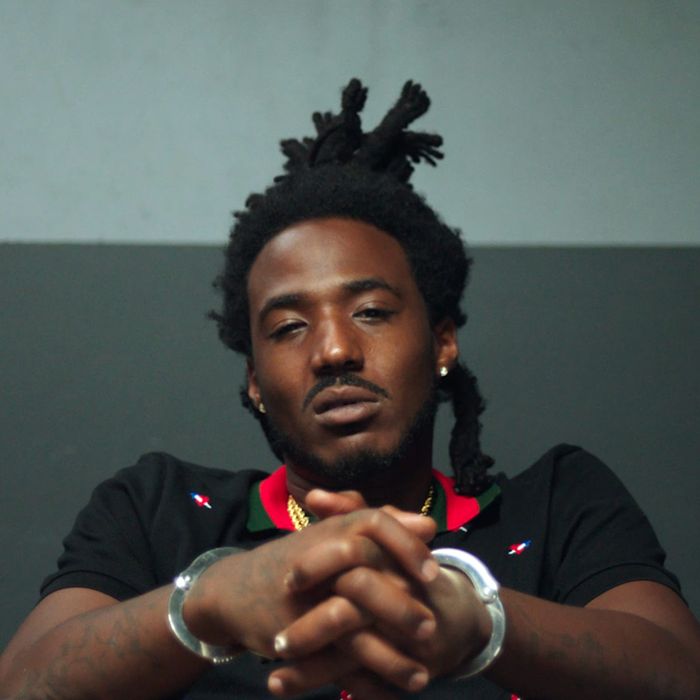 When it was announced that Kendrick Lamar and TDE CEO Anthony "Top Dawg" Tiffith were putting together a soundtrack for Marvel's Black Panther movie, it seemed like the perfect opportunity for the pair to remind everyone of the deep roster of talent on their label. Not that we needed too much reminding. In recent years, we've seen great work from every member: Kendrick's seismic DAMN.; hardheaded, sometimes joyful, nihilism from Schoolboy Q; Ab-Soul's musings on conspiracies and spirituality; 90059, Jay Rock's paranoid growl of an album; SZA's modern classic, CTRL; as well as strong showings from SiR, the label's latest signee; and Isaiah Rashad, who has been conspicuously absent from recent TDE efforts, but continues nonetheless to be a fascinating, dense rapper's rapper.
But rather than use the album exclusively to showcase the talent we already knew they had access to, Tiffith and Lamar pulled in a number of South African musicians, as well as other California rappers in their orbit. Rashad and SiR don't make appearances, but it almost doesn't matter. While they pulled in requisite marquee guests like the Weeknd, Future, Khalid, Travis Scott, Vince Staples, James Blake, Swae Lee, 2 Chainz, and Anderson .Paak, some of the best moments come from the lesser known contributors like the Sacramento rapper Mozzy.
Though Mozzy's been releasing hyper-detailed, specific rap for years, his public co-sign by Kendrick at the Grammys, and subsequent appearance on Black Panther is still exciting, because he's one of contemporary rap's major talents. Mozzy doesn't specialize in outwardly dazzling verses like Kendrick, but his grounded style fits in perfectly on the most somber track from the album, "Seasons." On it, Mozzy, in his signature plain-spoken deadpan, gets high while watching the sun rise and laments the death, tragedy, and war in his life. It is not a collaboration with Kendrick in any traditional sense, though he does briefly make himself known. For a few seconds you can hear his voice echoing Mozzy's in the background, like a ghost.