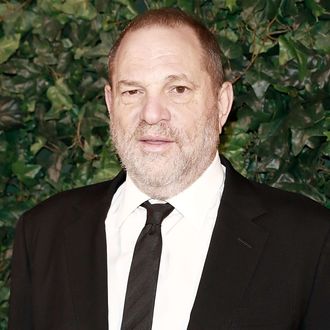 Photo: John Phillips/Getty Images
Harvey Weinstein regrets that his legal team used statements by Meryl Streep and Jennifer Lawrence — without their permission — to bolster the case for his innocence in the face of numerous sexual-misconduct accusations and a pending class-action lawsuit. Both actresses have said that they were not personally assaulted or harassed by Weinstein, and his lawyers used those comments to support the claim that Weinstein behaved professionally with women in Hollywood. The former producer provided a statement through a spokesperson today saying he has instructed counsel to leave specific names out of legal proceedings going forward.
Mr. Weinstein has been informed that his civil counsel responded in court to a class action lawsuit which improperly sought to include all actresses who had previously worked with Mr. Weinstein, even where those actresses have made no claim of wrongdoing.

 

Even though Mr. Weinstein has worked with hundreds of actresses and actors who had only professional and mutually respectful experiences with him, Mr. Weinstein has directed in the future that no specific names be used by his counsel, even where those actors have made previous public statements about him.

 

Mr. Weinstein acknowledges the valuable input both Meryl Streep and Jennifer Lawrence have contributed to this conversation and apologizes. Once again, moving forward, Mr. Weinstein has advised his counsel to not include specific names of former associates; and to avoid whenever possible, even if they are in the public record. 
Streep responded to Weinstein's team citing her name by calling it "pathetic and exploitative," and Lawrence said today, "Harvey Weinstein and his company are continuing to do what they have always done which is to take things out of context and use them for their own benefit. This is what predators do, and it must stop."