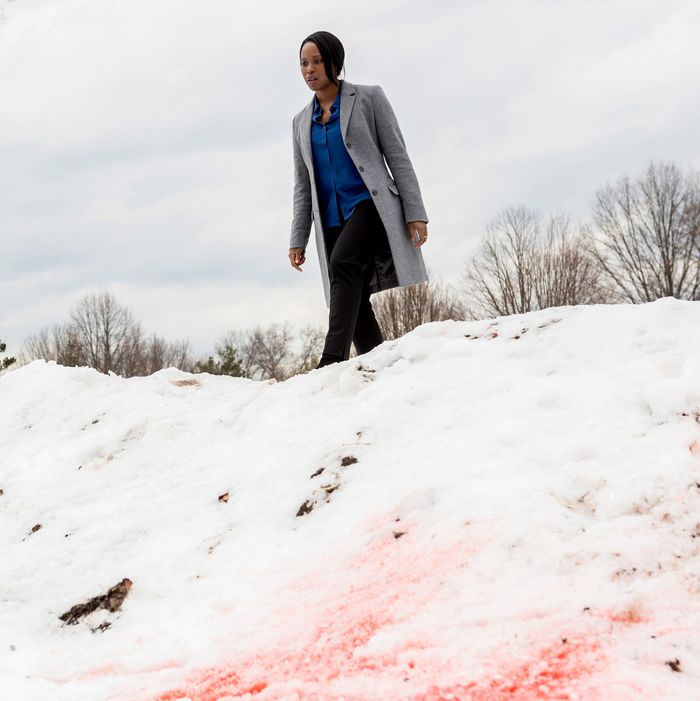 Seven Seconds
.
Photo: Netflix
Of the many metrics you can apply to a television show — quality, length, number of jokes, volume of tears shed, presence or lack of Sarah Paulson — one that often goes unremarked upon is the temperature. In Girls, for instance, it was always hot, which meant that everyone's hormones were on high alert, whirling under the pressure of a Brooklyn summer. In British crime dramas, it is always very cold — think of the bitter despair of Happy Valley. On the one hand, the temperature of a show means nothing about its overall content, be it crime drama or lighthearted experimental sitcom. On the other, it determines everything — its color palette, its costumes, its rhythms, its tone.
Nowhere is there a better example than Netflix's Seven Seconds, a new bleak-as-heck crime story set in wintry New Jersey. Created by Veena Sud, who adapted Denmark's very cold The Killing into an equally cold American version, Seven Seconds tells the story of a prosecutor (Clare-Hope Ashitey) investigating the death of a black teenager, whose mother is played by the great Regina King. But what matters is less the plot than the cold itself, a stifling force that slows everything down to the molasses-like motion of the plot. While watching Seven Seconds under several layers of blankets on my couch, I couldn't help but wonder: Is this the coldest Netflix show ever made? In pursuit of an answer, I sorted almost every Netflix original series (excluding animated series, kids' shows, and revivals) to get a better sense of what a show's temperature really means.
Hot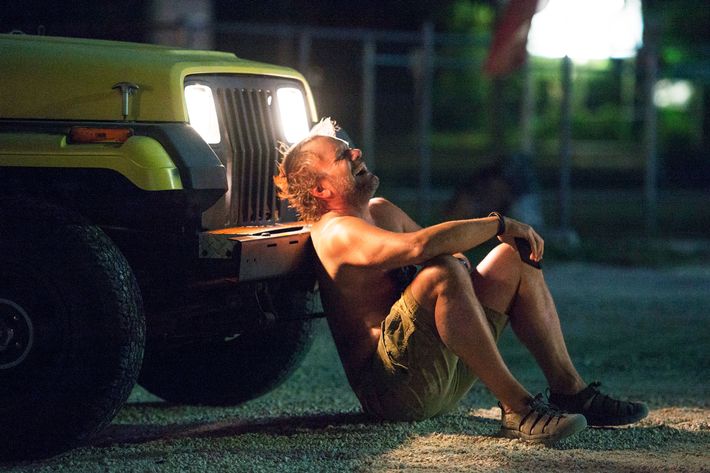 Bloodline: They're on the beach the whole time!
Sense8: Even the Christmas episode has a red-hot orgy.
Narcos: You ever see Pablo Escobar in a parka?
The Get Down: Mind-meltingly hot.
GLOW: It's always hot enough for Lycra.
Wet Hot American Summer: Duh.
Verdict: The hottest Netflix shows tend are full of action, whether it's driven by violence, humor, or just a bunch of sex. Expect lots of reds and yellows, and more than a few boozy drinks.
Warm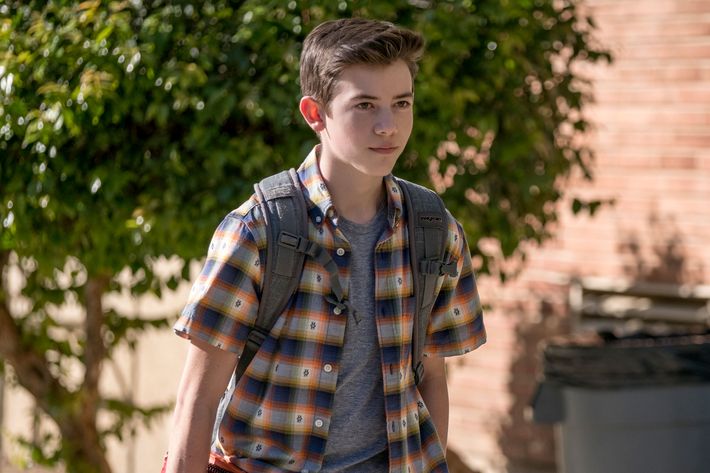 Love: In L.A., even the breakups are warm.
Flaked: See above.
Unbreakable Kimmy Schmidt: Kimmy definitely doesn't acknowledge rainy days.
One Day at a Time: Lydia probably doesn't, either.
Santa Clarita Diet: In Southern California, the touch of death isn't quite as chilling.
American Vandal: They did the dicks in the sunny seaside city of Oceanside.
Grace and Frankie: It's always a nice beach day in San Diego.
Verdict: Netflix's warm shows are often comedies, potentially because dramas need more overwhelming heat to push the action, and also because people are happier when they don't have to wear sleeves.
Temperate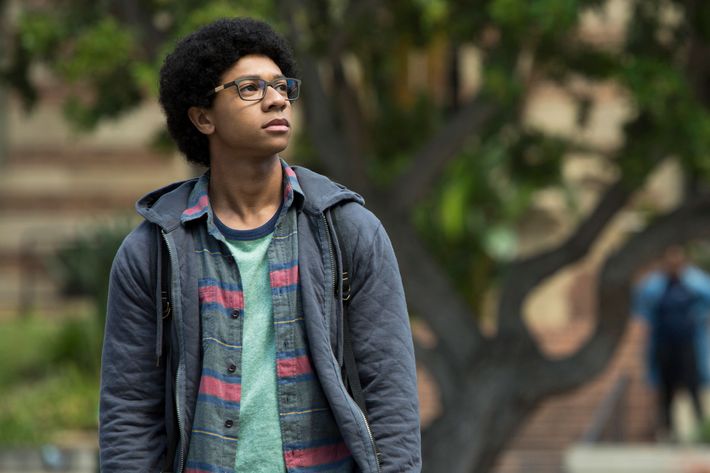 13 Reasons Why: Warm enough for T-shirts, and yet chilled by that pervading sense of teen despair.
Dear White People: Layering is a must at Winchester University.
Everything Sucks!: It's Oregon.
Terrace House: Slightly warmer in the Hawaii season, though.
Atelier: In this high-class lingerie shop, it's never too hot or cold.
Mindhunter: Cold because of serial killers, yet warm because of Jonathan Groff's smile.
Gilmore Girls: A Year in the Life: Literally, the Gilmore Girls revival works through every season, but spiritually, it's always fall.
Verdict: A mix of shows, mostly school-set series that take place in the fall or spring — liminal times, to quote my college Shakespeare professor, in which people move through the possibility of personal change. It's also when you have chance to wear a lot of jean jackets. No idea if that's also a sign of personal change, though.
No consistent temperature and/or fantasy universe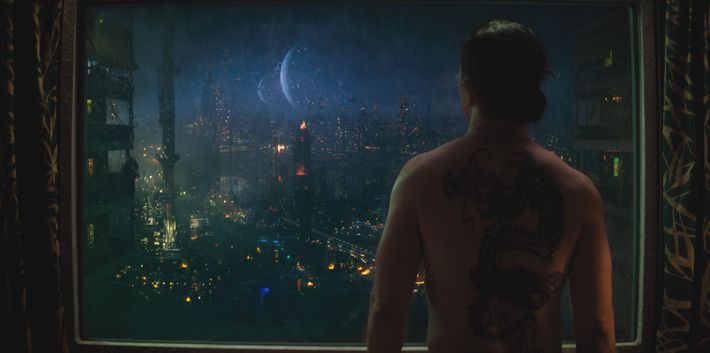 Fuller House: It's really set in a nostalgic dream space simulacrum of reality, not San Francisco.
W/ Bob & David: Sketch comedy.
The Characters: More sketch comedy.
Mystery Science Theater 3000: The Return: In space, nobody can hear you complain about extreme temperatures.
Altered Carbon: Goopy and cold, and yet warm enough for Joel Kinnaman's butt to always appear. What a mystery!
Verdict: These shows follow the same temperature rules as Riverdale, in that there are none.
Cool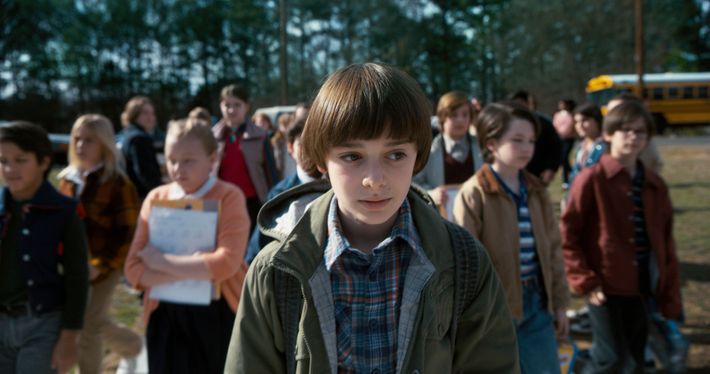 Marco Polo: Warm enough for war, cold enough for fur.
Hemlock Grove: Spooky and misty.
Orange Is the New Black: Drafty and misty.
Ozark: Druggy and misty.
The OA: Mystic and misty.
A Series of Unfortunate Events: Chilly and sad.
The Crown: Where it's always just cold enough to give you a mild, polite cough.
Stranger Things: Where it's always the first chill of late October.
Master of None: Where it's always late-autumn cuffing season.
The Ranch: In small-town Colorado, you'll need a demin jacket.
Friends From College: It's a rom-com set in New York, so it's perpetually fall on the cusp of winter.
Atypical: A showcase for Jennifer Jason Leigh's outerwear.
The End of the F***ing World: As cool as that soundtrack.
Gypsy: Made all the colder by the chill of a collapsing marriage.
Godless: So many Old West throw blankets.
Crazyhead: Just cold enough for a fashionable coat.
Verdict: Here we get into the territory of grimmer crime series, chillier dramas, and more desolate comedies. Expect slow paces, few resolutions, and lots of mist.
Cold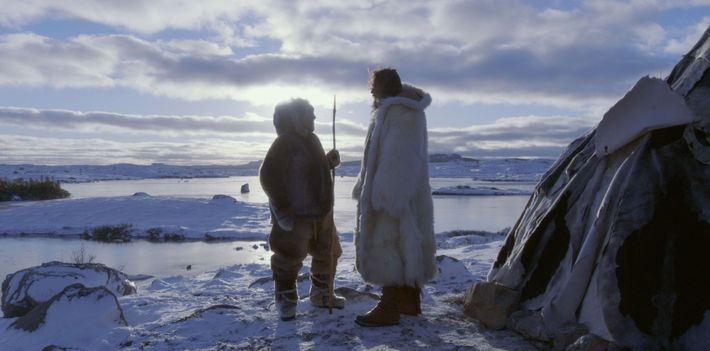 House of Cards: Thus all the coats and moral despair.
Daredevil, Jessica Jones, Luke Cage, Iron Fist, The Defenders, The Punisher: Netflix/Marvel's New York is cold, dark, and full of coats.
Easy: In Chicago, even love is frosty.
Between: It's cold in Canada.
Anne Wth an E: It's very cold in early 20th-century Canada.
Alias Grace: It's extra cold in 19th-century Canada.
Frontier: It's extra, extra cold in the 18th-century Canadian frontier.
Erased: Chilly, but warmed by coats and love.
Verdict: Whether love, politics, or moral compunction, everything stalls out in the cold. But at least everyone sports better outerwear!
Freezing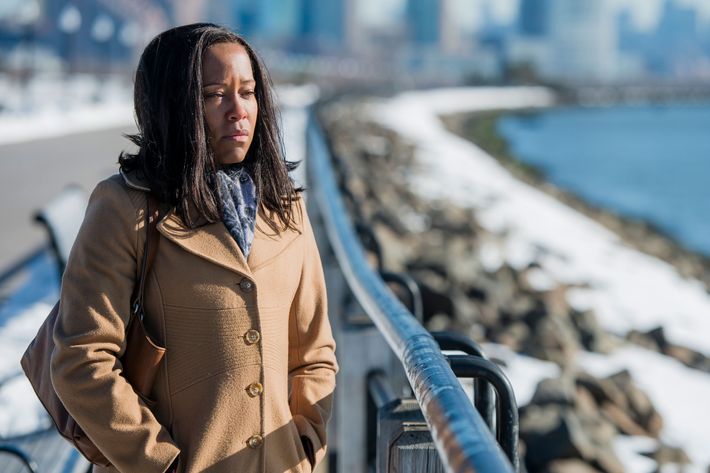 Lilyhammer: Brr!
Seven Seconds: Brrrrr!
Verdict: Our two coldest Netflix series ever. Lilyhammer takes place in Norway, while Seven Seconds takes place in the frigid ice of the soul. The advantage goes to … Seven Seconds. Bundle up!