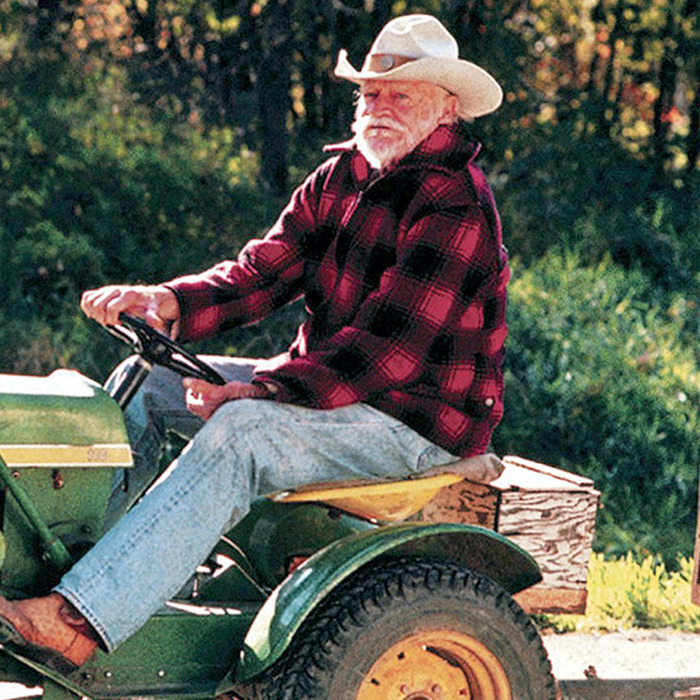 Photo: Walt Disney Pictures
Each month, several films and TV shows leave Showtime's library. We provide a list of departing titles and recommend a few standouts so you can watch them before they're gone forever (or are just available on a different site). For more coverage of the best titles available on Showtime and elsewhere, check out Vulture's What to Stream Now hub, which is updated throughout the month.
Leaving March 12
Because it's David Lynch's most overlooked film: The Straight Story
The Straight Story feels like an outlier in David Lynch's filmography. It's a G-rated, downright pastoral work inspired by a true story and not written by Lynch himself. Yet, it's unquestionably Lynchian in its dreamlike depiction of Americana and its winding narrative along a highway. It's based on the real-life story of Alvin Straight (played by the late Richard Farnsworth, who suffered from metastatic prostate cancer during filming and ended his own life a year later), a man who traveled from Iowa to Wisconsin on a tractor to see his ill brother — because his eyesight was too poor for a driver's license. Inspiring and humane, The Straight Story is a singular film in a corpus full of singular films, and you should see it before it leaves Showtime. Leaving March 12.
Leaving March 19
Because it'll never get old: Carol
Carol, and its wholehearted embrace by everyone who sees it, is one of the more life-affirming things to happen in cinema in the last couple of years. In the words of Jezebel writer Bobby Finger, it is "the rare LGBTQ film that's good, has a happy ending, and stars Cate Blanchett as a well-dressed lesbian with an insatiable lust for life and a sultry voice that would make anyone cry on the bus from New Jersey to Manhattan," which sums up its appeal nicely. There's also Kyle Chandler and Rooney Mara and such wonderful cinematography and beautiful costumes. It's a drag that Carol is leaving Showtime, but hey, it's also an excuse to watch it once more. Leaving March 19.
Leaving March 31
If you want a bit of rock-and-roll history: All Things Must Pass
Directed by Colin Hanks, All Things Must Pass is a portrait of the rise and fall of Tower Records and its founder Russ Solomon, revered here as the same sort of rock star whose records he sold. This isn't the sort of documentary to check out if you think rock and roll is disproportionately represented and over-examined in pop culture, but it is a good look at the rise and fall of an institution that was gutted by the same forces that rock itself never really recovered from. Leaving March 31.
Noteworthy selections in bold.
Leaving March 3
• Steve McQueen: The Man & Le Mans
Leaving March 4
• Tale of Tales
Leaving March 6
• Con Air
Leaving March 7
• Music Within
Leaving March 12
• The Nutty Professor
• Nutty Professor II: The Klumps
• The Straight Story
Leaving March 13
• Mother's Day
Leaving March 17
• Steve-O: Guilty As Charged
Leaving March 18
• Pele: Birth of a Legend
Leaving March 19
• Carol
• Arthur & Merlin
• The Hulk
Leaving March 20
• The Hunting Party (2007)
Leaving March 24
• Casper
• U-571
Leaving March 25
• What About Bob?
Leaving March 27
• The Man Who Knew Infinity
Leaving March 28
• Operation Condor
Leaving March 31
• All Things Must Pass
• Another Day in Paradise
• Battlefield Earth
• The Bear
• Bloodsucking Bastards
• Cas & Dylan
• The Claim
• Detention (2004)
• Dirty Weekend
• Downfall
• Gravy
• Hardball
• The Legend of Bagger Vance
• Lost in the Sun
• Rocky
• Rocky II
• Rocky III
• Rocky IV
• Rocky V
• Sniper
• Sniper 2
• Sniper 3
• Sniper: Legacy
• Sniper: Reloaded
• Starman
• Walking on Sunshine