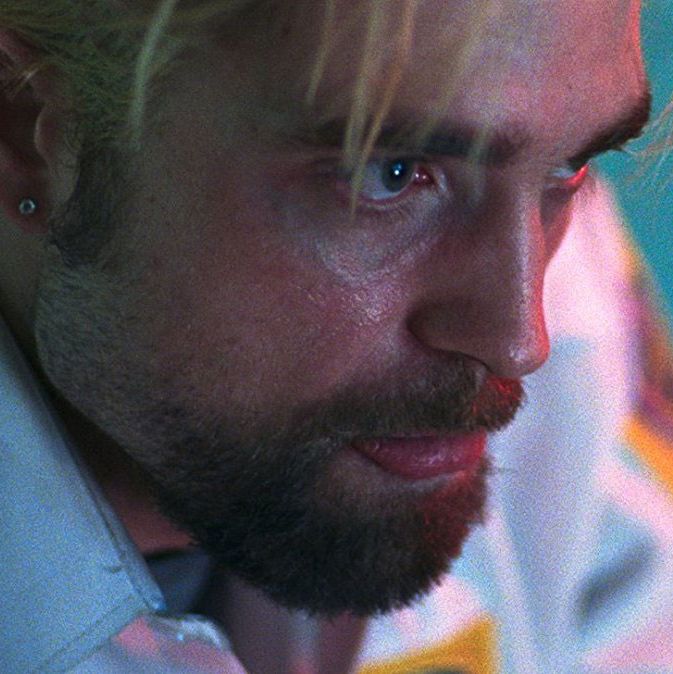 At the beginning of (and during) every month, Amazon Prime adds new movies and TV shows to its library. Below, you'll find our recommendations for February 2018. For more comprehensive coverage of the best titles available on Amazon and elsewhere, check out Vulture's What to Stream Now hub, which is updated throughout the month.
Available February 11
If you're catching up on the best movies of 2017: Good Time
Otherwise known as the "Damn, Robert Pattinson has been holding out on us!" movie, Good Time not only showed Pattinson at his very best, it put directing duo the Safdie Brothers on the map in a big way. Good Time is a grimy, strung-out movie about a bank robbery gone wrong, which follows Pattinson's Connie Nikas amid a desperate, almost certainly doomed attempt to break his brother out of prison. Available February 11.
Available February 23
If you're looking for comic superhero satire: The Tick
Amazon's revival of The Tick didn't air all of its first season when it premiered last summer. Leaving us on a cliff-hanger that saw hapless, put-upon sidekick Arthur (Griffin Newman) kidnapped by criminal mastermind the Terror (Jackie Earle Haley), the final six episodes of the season will soon arrive to save us all. Which is great news, because The Tick has been an unexpected pleasure, a series that immediately showed off a surprising amount of depth by centering its story on Arthur, a young man coping with mental illness as the Tick sweeps him into his weird superheroic crusade. It's kind of sad, but also terribly funny. Available February 23.
Available February 7
If you're in the mood for a sci-fi binge: The Expanse
It's a minor miracle that a sci-fi show as sprawling as The Expanse is still going strong, but it just keeps gets better. Season two of the Syfy series arrives on Amazon Prime this month, and with much of the first season's mystery dispensed with, The Expanse gets down to business about mankind's solar-system-spanning civilization at the brink of war. If you haven't seen it before, now's a good time to start: While it's a dense show, delighting in political machinations as much as it does the minutiae of outer-space survival, the story opens simply: with a missing girl, and a crew stranded in space. Available February 7.
TV Shows
Noteworthy selections in bold.
Available February 2
• Absentia Season 1 (Prime Original)
Available February 7
• The Expanse Season 2
Available February 9
• GRAND PRIX Driver Season 1 (Prime Original)
Available February 16
• Mozart in the Jungle Season 4 (Prime Original)
Available February 23
• The Tick Season 1B (Prime Original)
• Thunderbirds are Go! Season 4 (Prime Original)
Movies
Noteworthy selections in bold.
Available February 1
• 50 First Dates
• 50/50
• A Fish Called Wanda
• Amazonia
• American Idiots
• An Officer and a Gentleman
• Black Spurs
• Click
• Daybreakers
• Gang Related
• Glengarry Glen Ross
• Harsh Times
• He Said, She Said
• Hoodlum
• Intersection
• Larry the Cable Guy: Health Inspector
• Legends of the Fall
• Lulu on the Bridge
• Man on a Ledge
• Manhattan
• Manhunter
• Mermaids
• Mystic Pizza
• Red Dawn
• Rollerball (1975)
• Rollerball (2002)
• Running Scared
• Rustlers' Rhapsody
• Sabrina
• Slow Burn
• Steel Magnolias
• Swimming with Sharks
• Terms of Endearment
• The Cutting Edge
• The Cutting Edge: Going for the Gold
• The Forbidden Kingdom
• The Good, the Bad, and the Ugly
• The Goods: Live Hard, Sell Hard
• The Haunting
• The Thaw
• The Warriors
• Things You Can Tell Just by Looking at Her
• War
Available February 4
• My Dead Boyfriend
Available February 6
• Crash
• Danica
Available February 8
• 3:10 to Yuma (2007)
• Mother's Day
Available February 10
• Breathe
• No Stone Unturned
Available February 11
• Good Time
• Run the Tide
• The A Word Season 2
Available February 13
• The Ballad of Lefty Brown
• Stinky & Dirty Valentine's Day Special (Prime Original)
Available February 14
• National Lampoon Presents Cattle Call
• Star Trek (2009)
Available February 16
• Logan Lucky