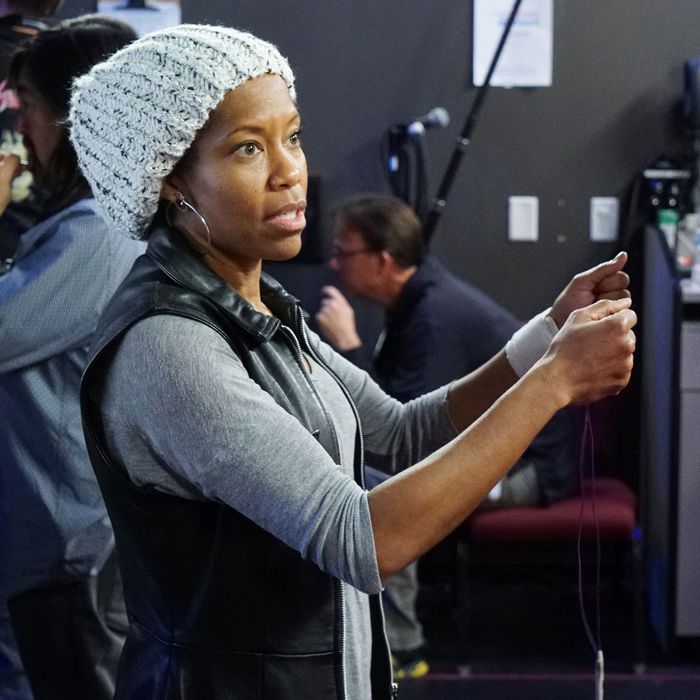 Regina King directs an episode of
Scandal.
Photo: Ron Tom/ABC
From Los Angeles to New York City and Miami to Vancouver, there are 75 broadcast pilots in various stages of production right now, all vying for primetime slots for the next TV season. Their fates will be known in May when the networks present their new schedules to Madison Avenue advertisers.
But, for now, there are some discernible gains for women in the TV industry. Vulture compiled data on the number of women and people of color who have directed TV pilots for the past five years. This year, 19 women are directing 24 out of 75 pilots across the five broadcast networks; by comparison, last year, women directed six of 70 pilots. Of the 19 female directors this year, three are black and three are Latina, as compared to 2017, when all six women who directed pilots were white. Between 2013 and 2016, women directed 42 pilots out of 348 — three were black and the rest were white.
Another notable detail among those 19 women – nine have never directed a pilot before: Uta Briesewitz, Regina King, Rosemary Rodriguez, Zetna Fuentes, Sanaa Hamri, Kate Dennis, Julie Plec, Lake Bell, and Kat Coiro. (Three others — Victoria Mahoney, Charlotte Sieling, and Rachel Lee Goldenberg — have directed cable pilots, but are now directing their first broadcast pilots.) While many of these women already have careers directing or producing in the industry, getting the opportunity to do a TV pilot can be an important step to gaining legitimacy and authority. It allows you to set the visual template for a show, which requires more trust from the network, the studio, the creator, and other producers.
As you can see from the following graph, there is no consistent trend upward from year to year. And while 2018 shows considerable progress, as Regina King told Vulture in an interview, there's a lot more room for improvement. "Obviously, those numbers show that there is a change," says King, who is directing the pilot for The Finest, a drama for ABC. "I think the most important thing at this point is to not allow it to be an anomaly… the beginning and an actual change are two totally different things."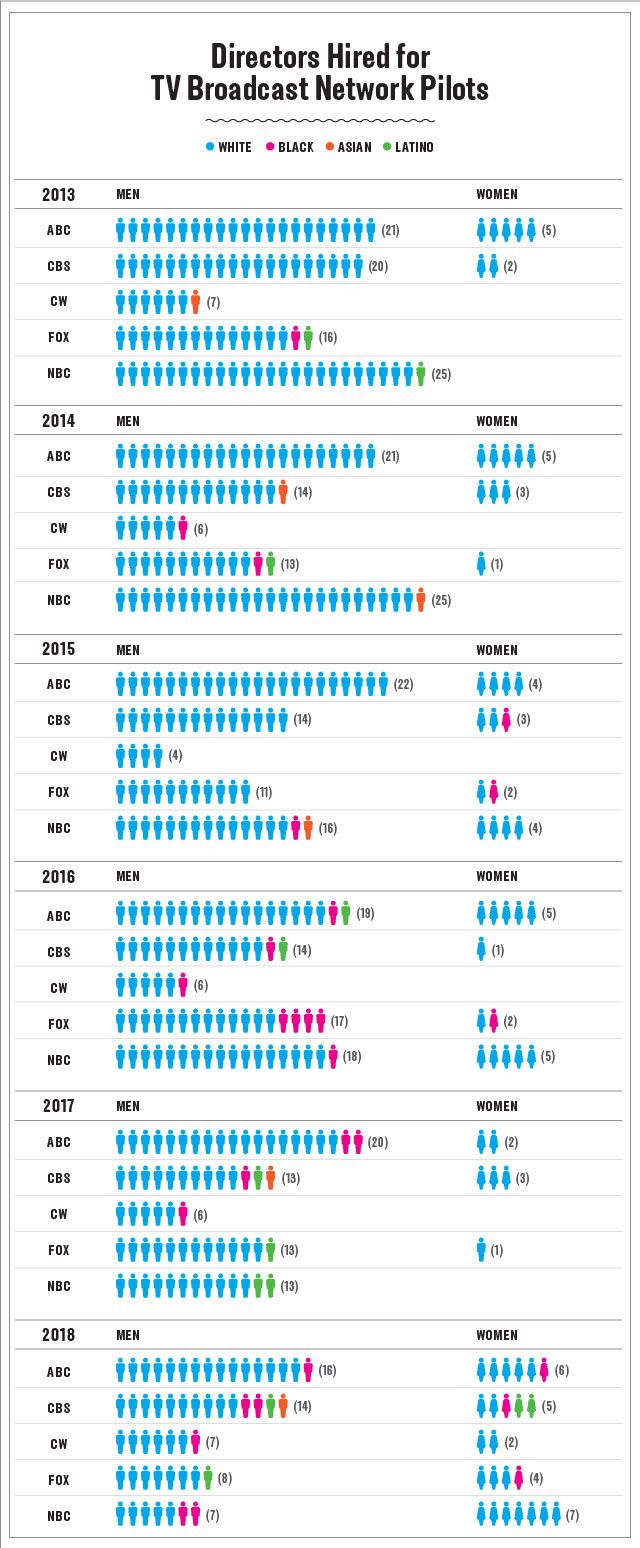 Icons by Noun Project; Male icon by Vaibhav Radhakrishnan, Female icon by Wilson Joseph