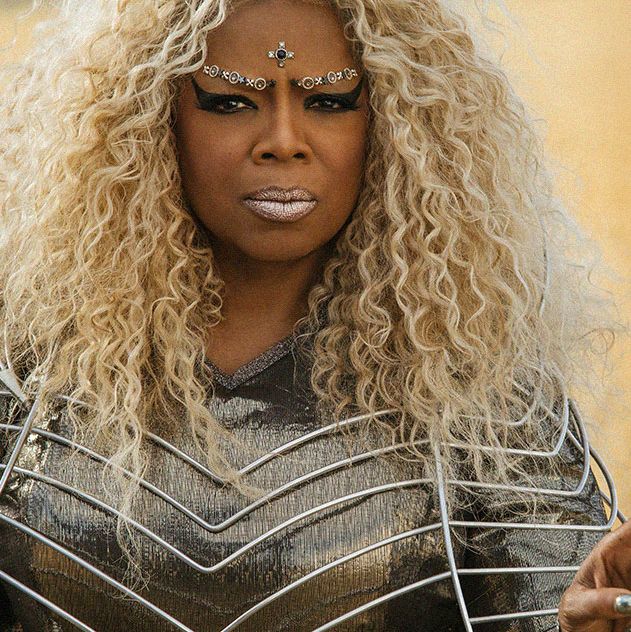 We hope you still remember us, Vulture book clubbers, because we've left the warm Italian countryside — Elio! Oliver! Peaches! — to head through the fifth dimension. Our next book-club selection is the classic children's novel, A Wrinkle in Time by Madeleine L'Engle. Meg Murry is our hero this time around, a 13-year-old girl trying to solve the mystery of her father's disappearance. With the film adaptation by Ava DuVernay heading to theaters this month, revisiting this fantasy seemed appropriate. For this second book-club outing, we're reading the entire book in one go and reconvening again next week for our discussion before the movie arrives March 9. So go dust off your well-worn copy, or if you've never read it before, go buy it: Support the arts!
Hunter: Somehow I made it through primary school without reading A Wrinkle in Time, though I do remember having a discussion with a teacher who said the book had never been turned into a movie. I distinctly remember telling her there was a film adaptation, but I didn't have a smartphone then, so I didn't have Google on hand to fact-check me. (Come on — duh, I was That Kid.) To me, it feels cut from the same cloth as To Kill a Mockingbird or The Giver, and I'm not sure how I missed it. I don't read a lot of fantasy books, though, so I'm curious to see how this goes. What's your history with this book, Alex?
Alex: I went to a very Baptist school in the South. I don't know if that's why I was never aware of it growing up, but it does have a history as a frequently banned book, in part because there's a passage that likens Jesus Christ to other religious figures and scientists like Buddha, Einstein, et. al. So the fiction we read in elementary school were books like — surprise! — Where the Red Fern Grows, which I do recall fucked me up extremely. That said, I was definitely a burgeoning fantasy nerd outside of school. I read The Lord of the Rings (Gandalf's death also messed me up), and got super into the Redwall series populated with mice having fancy feasts and race wars, and A Wizard of Earthsea (which should probably also get adapted, while we're mentioning it).
Hunter: On second thought, it's likely that it wasn't part of my Oklahoma Catholic school's curriculum. (I can see Sister Mary Clare not being into discussing Jesus and Einstein in the same breath.) Alas, I wish I had the history with this book or the nostalgia that everyone else does. I'm excited for this read because it's as good a time as any to delve into the fantastical. I don't know a lot about the plot going in — planets, wigs, time travel? — but Ava telling the Times that the story about a "girl who literally cannot wrap her mind around the fact that [her dad] is gone, and the moment when they say he could still be here," really moved me.
Alex: I don't have nostalgia for the book either, but it's such a cultural force that I know the vague contours of the story even though I haven't read it. For instance, I know that A Wrinkle in Time was famously rejected by publishers (26 of them!) before John Farrar at Farrar, Straus & Giroux picked it up. According to Becoming Madeleine (a biography written by Madeleine L'Engle's granddaughters), at the time the book was published, it was considered a strange book with niche appeal: It was a young-adult science-fiction novel, written by a woman with a female protagonist. Even L'Engle's publisher at Vanguard Press, Evelyn Shrifte, which had published her previous books including Meet the Austins, found the book odd. In a journal entry, L'Engle wrote that Shrifte had said that she "loved" the book, whose original title was Mrs. Whatsit, Mrs. Who, Mrs. Which, but "didn't quite dare do it, as it isn't really classifiable." Even after that rejection, L'Engle felt sure of the book in a way she hadn't with her previous ones. "I know Mrs Whatsit is a good book, and if I've ever written a book that says what I feel about God and the universe, this is it," she wrote in her journal. "This is my psalm of praise to life, my stand for life against death."
All of this, of course, feels extremely relevant as Ava DuVernay faces down skeptics to become the first black woman to helm a film with a $100 million–plus budget. It will be interesting to see how DuVernay chooses to adapt the wild mysticism of the story, but for now, let's dip into the world as L'Engle saw it. See you next week!