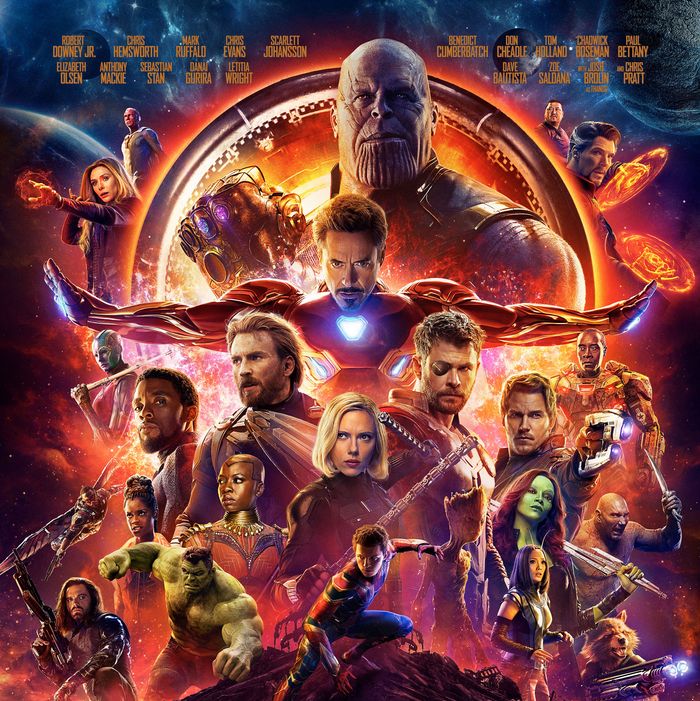 Photo: Walt Disney Studios Motion Pictures
I've long been obsessed with star billing, the delicate art of negotiation that decides the order of where actors will be placed in the credits of their project. It involves contractual wrangling and supersized egos, and sometimes the results can be as revealing as any industry exposé. Do you remember when Richard Gere was billed over Julia Roberts on the poster for Pretty Woman, only for her to vault over him when they reteamed for Runaway Bride? Or when Gene Hackman took his name off the poster for The Firm because he was miffed by Tom Cruise's above-the-title billing? Hell, if I was stabbed in the street, had only 15 seconds to live, and flagged over a stranger to help, I think I'd probably just spend that time with my Good Samaritan whispering, "Did it make any sense to you that American Horror Story: Coven billed its two black Oscar nominees Angela Bassett and Gabourey Sidibe as guest stars the whole season, even though they appeared in more episodes than most of the main cast?"
So when Avengers: Infinity War was announced, while most people were wondering which Marvel characters would die at the hand of supervillain Thanos, I was saving all my speculation for the billing block. The movie is an unprecedented team-up of characters that far outstrips even the last two Avengers casts, and it has to construct a plausible credit order for dozens of actors who have become big stars in their own franchises, and aren't used to being 16th billed. How would Marvel manage it?
The answer is deliciously complicated. Let's do a deep dive into the billing block at the bottom of that Infinity War poster, which has the tricky business of sorting 27 stars and leaving a few notable Marvel heroes out entirely.

The first five names in the billing block are the core, OG Avengers: Robert Downey Jr., Chris Hemsworth, Mark Ruffalo, Chris Evans, and Scarlett Johansson. Even within that tried-and-true group of superheroes, though, there are some interesting credit placements. For example, this is the first time that Downey Jr., Marvel's biggest star, has received a below-the-title credit since the original Iron Man. Is that his concession to the supersized ensemble? I've also got to hand it to Hemsworth's lawyers: Though Evans was second-billed after Downey Jr. in the first Avengers movie, Hemsworth has taken that spot in the movies since, and now Evans is billed fourth after Ruffalo, who's never even had a solo Marvel franchise. There remains only one constant: In every Avengers film, Johansson has been billed fifth. Call it the superhero glass ceiling.

Things get a little more interesting in the next section, where six more stars join the fray: Benedict Cumberbatch, Don Cheadle, Tom Holland, Chadwick Boseman, Paul Bettany, and Elizabeth Olsen. I'm surprised that Cumberbatch scored the highest billing of this group, likely owing to the fact that his solo Marvel film Doctor Strange debuted earlier than Holland's Spider-Man: Homecoming or Boseman's Black Panther. The other actors, who all appeared in Captain America: Civil War, are credited in the same order they were sorted in that film, aside from Holland, who swung past Boseman and landed just behind Cheadle, one of Marvel's supporting stalwarts since Iron Man 2. Given that Boseman just toplined what will be the biggest Marvel movie ever made, it seems a little eyebrow-raising that he's billed behind the likes of Cumberbatch and Holland, but again, it seems like Marvel mostly decided that order based on who had a solo franchise entry first. Still, when they make a fifth Avengers film, expect Boseman to get an overdue promotion in the billing block.

Names 12 to 17 mostly feature the supporting actors from other Marvel movies: Anthony Mackie and Sebastian Stan from the Captain America franchise, Thor's Tom Hiddleston and Idris Elba, newcomer Peter Dinklage, and Doctor Strange's Benedict Wong. Give it up for Team Mackie, since this is the first time he's jumped above Stan in a Marvel billing block. Hiddleston and Elba are likely billed lower since they don't feature into the movie as heavily, but it's interesting that Dinklage, the only person in the credited cast who has never appeared in a Marvel film before, still slid in there before Wong.

The most eccentric crediting comes with the Guardians of the Galaxy, who are joining the Avengers cast after two successful space-faring films on their own. The Guardians are last in the billing block before we get to all the special designations, but the normal billing order of their core human cast has been reversed: Recent addition Pom Klementieff (Mantis) is first, then Karen Gillan (Nebula), Dave Bautista (Drax), and finally Zoe Saldana (Gamora), who is the female lead of that franchise. (Vin Diesel and Bradley Cooper, who provide the voices of Groot and Rocket, are listed last.) Why would Saldana agree to flip the credit order like that, given that she is a big star with an important Infinity War presence? Perhaps for the same reason Chris Pratt hasn't even been listed yet: At a certain point, it's more chic to attract attention in the back of the billing block.

And now we get to the special designations. Gwyneth Paltrow earning the first "with" makes me cackle because it reminds me that she was billed above Zendaya for her five-second gig in Spider-Man: Homecoming. Look, if you want Gwyneth for a cameo, you've got to meet her terms!

And then there are the three final names in the billing block: Benicio del Toro, who also gets a "with"; Josh Brolin, who gets both a "with" and an "as"; and Chris Pratt, who earned this stacked cast's only "and." Let's take these one by one, shall we? I suspect that del Toro, who was cast in the first Guardians of the Galaxy before Brolin came onboard, likely had a contractual precedent that came into effect again here and led to him being billed first. Then again, maybe Brolin wants that same back-of-the-pack cool factor that Pratt got for being the last, most distinctive credit in the main cast. Today alone, I've seen two different trailers that bill their most famous stars last: Erstwhile Avenger Jeremy Renner (who is conspicuously absent from the Infinity War poster) got the "and" credit for his new movie Tag despite being the biggest movie star in the ensemble, while Amy Poehler's Wine Country finished its teaser by "featuring" Tina Fey.
If Pratt had really wanted to wade into the credit melee, he could have had a shot at nabbing Hemsworth's second billing, since he has a big non-Marvel franchise in Jurassic World; instead, he staked out what feels like a cooler perch. Clever! But even now that we've named the 27 stars in that billing block, there are still some head-scratchers: How come we see Black Panther's Danai Gurira and Letitia Wright on the poster but their names didn't make the bottom block? Is Renner pulling a Gene Hackman by sitting this one out entirely? And can anyone explain to me why B.J. Novak was always in the opening credits of The Office despite playing such a marginal supporting character? That one doesn't have anything to do with Marvel, but hey, I'd still like to know.