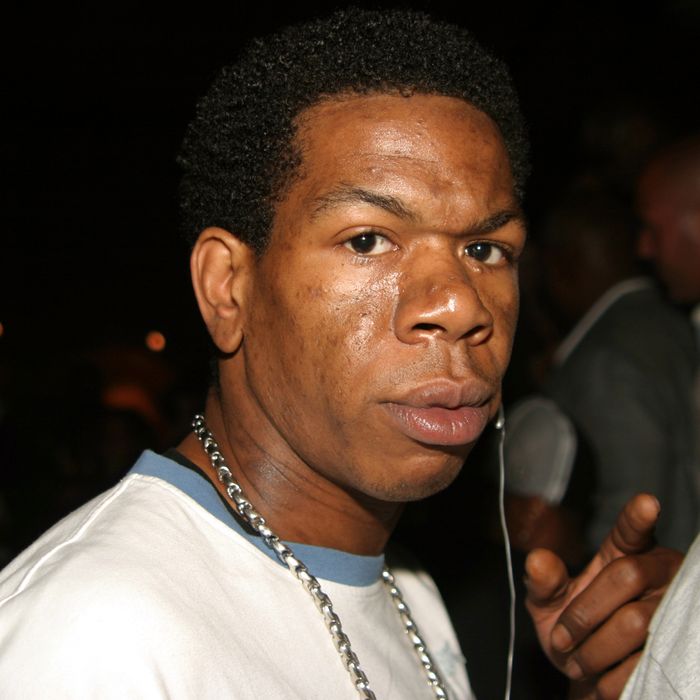 Craig Mack.
Photo: Johnny Nunez/WireImage
"I hope the subject don't turn you away / But the whole hip-hop generation need to pray"

–Craig Mack, 1994
It's sort of stunning to watch how Diddy's Bad Boy roster seeks absolution, isn't it? Loon put out his self-titled album on the label in 2003; five years later, he'd converted to Islam and moved to Egypt. In 2010, G. Dep walked into a police precinct and confessed to murder in what had been a 17-year-old cold case. Also in 2010, after serving eight years in prison, Shyne traveled to Jerusalem and converted to Orthodox Judaism. And, of course, you have Mase, who left music in 1999, when he was near the height of his commercial powers, to become a pastor in Atlanta. All of those stories bend toward a particular, mythic arc, but none were quite as strange or opaque as the journey of Bad Boy's forgotten first success story, rapper Craig Mack.
Mack died of heart failure on Monday at a hospital near his home in Walterboro, South Carolina. He was 46 years old, like too many middle-aged hip-hop luminaries of his era — Phife Dawg, Sean Price, Mobb Deep's Prodigy, Combat Jack — recently lost to illness. In recent years, Mack had become the subject of considerable rumor and innuendo within hip-hop, especially after video footage surfaced that showed him at a controversial church — it's often described as a cult — known as Overcomer Ministry, giving testimony and even delivering new rhymes to the congregation. The bearded man who drapes his arm over Mack's shoulder in that video (or, in another, deeply uncomfortable one, repeatedly calls him "boy") is Ralph Gordon Stair, the church's leader who has been repeatedly accused of sexual abuse.
But that is not how the rap world will remember Mack. After some early efforts in the late '80s, he was tapped by a then-unknown producer, Sean Combs, to be among the first artists signed to his new venture, Bad Boy Records. In 1994, Mack's "Flava in Ya Ear" became the label's first single. An album, Project: Funk da World, followed in September of that year, and revealed a rapper who had honed his songwriting to adapt to the menacing, the thoughtful, the lighthearted, and more. Mack's low voice was full and authoritative; even years later, when he reemerged in Walterboro to repurpose his own beats in service of his new calling, the vocals were unmistakable. They also revealed a stylistic durability that fans never got to test in the new century: While the cadences he used on that new song diverged from the dominant rap trends since the 2010s, he found a pocket that made musical, intuitive sense. He opted out, but never aged out.
Unfortunately, the understated New Jersey native was seldom the marquee player, even in his prime. Project: Funk da World was released exactly seven days after the Notorious B.I.G.'s Ready to Die; while that might have seemed at the time like a shrewd bit of piggyback marketing by Bad Boy, Big's album was such a thunderous arrival that it not only drowned out Mack, but many of the higher-profile (and, with history's perspective, more highly regarded) albums that came in its wake. That power struggle played out in microcosm on the "Flava in Ya Ear" remix. That version went on to become one of the iconic hip-hop singles of the '90s: It announced Big as a star, secured LL Cool J's endorsement, and unleashed a deliriously animated Busta Rhymes. Even the video's opening shot, which catches Combs tapping two glass bottles together, has been subsumed into rap canon.
In the minds of many listeners — especially those too young to remember the context or know it only from the Jennifer Lopez remake, to whom LL, Busta, Puffy, and Big are superstars and Mack a relic — the song's headliner was rendered an afterthought. But heard today, that's not what the song reveals at all. Mack's growl is tucked neatly into the second verse, as fearless and full of swagger as any of his peers.