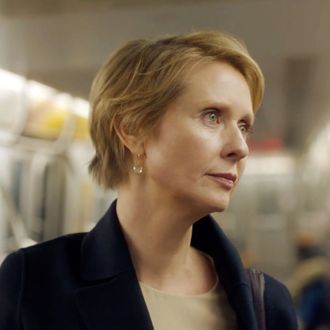 Cynthia Nixon.
Photo: Youtube/Cynthia For New York
Ladies, gentlemen, and gubernatorial candidate Cynthia Nixon: The train you're on is being taken out of service. On her way to her first event as a political candidate Tuesday, and ostensibly on her way to fix the subway system and restore order back to our lives, Cynthia Nixon's No. 3 train stopped working. The irony! Political operative Rebecca Katz, who worked on Bill de Blasio's first campaign for New York City mayor, shared a photo of Nixon exiting the stalled train.
To paraphrase Carrie Bradshaw: In New York, you're always looking for a job, an apartment, a boyfriend — and someone to fix our transit system!